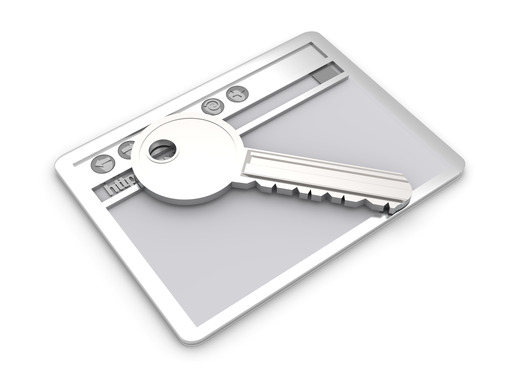 During a time of economic uncertainty, magazine subscriptions aren't at the top of everyone's mind regarding how to spend their money. So why is it that so many publishers, including our publishing partners, are seeing a surge in sales? And what precautions should they take to secure auto-renewals in the long run?
Let's discuss. When we think of how COVID is currently impacting subscription publishers, we think of three somewhat unrelated but important things: keeping data safe, keeping existing customers happy and renewing, and attracting new subscribers at a time when people are pinching their pennies. Let's start with the fundamentals: improving your processes for processing data and payments.
Protect Your Organization and Customers
As many publishers have reported, fraud and hacking is at an all-time high. Poorly protecting your customer's data is a lesson every publisher only needs to learn once, preferably before anything actually happens to that data.
The best way to protect customer data is not to store it. Credit card information, when used for recurring billing, should be stored with your payment processor, who is most likely to be most up to date with the current best encryption practices.
Limit the number of people in your organization with access to customer and user data. In fact, protect your own content and organization by coming up with regular intervals of forced password resets for everyone with administrative access to your website.
Implement Credit Card Recovery Programs for Magazine Subscriptions
A credit card recovery program is an automated process in which you're able to either re-process a credit card at a later time after it has failed, or reach out to customers to ask for updated credit card information.
Let's say you're using Recurly, and you have a number of "soft declines" which they consider any renewals marked as having insufficient funds, a generic error, or a temporary hold. If this is the case, Recurly will try again at a later time, and they use different strategies depending on what type of soft decline it was. There are limits of course, they won't try for longer than 60 days past the invoice date, or 20 total transaction attempts. And that's where their email program comes in handy where you can email your customers asking for them to update their payment information.
Not to say that anyone's financial situation is drastically better almost six months later, but you can imagine that during the initial months of the pandemic, a bunch of people likely pulled the 'ol "my card was stolen" trick in a blanket effort to cancel any and all unexpected recurring transactions that might come up in the coming months. It may be a decent tactic for getting a handle on your subscriptions when you have a bunch of them, but not so great for publishers when credit cards get canceled.
Over a period of 12 months, one of our publishing partners recovered nearly $135K in subscription revenue using Recurly's recovery system. On average, this represents nearly 5% of their total billings before refunds each month.
Another example is a publishing partner who switched from Authorize.net to CDS Global and saw retention rates jump from 48% to 63%, because authorize.net had no recovery program. After the switch to CDS, which has features similar to Recurly's recovery program, they saw a 27% increase in renewals.
And this initial subscription revenue recovery is only the tip of the iceberg. If you had lost the customer due to a failed renewal, that means you'd lose out on future revenue as well from this subscriber. If you sell subscriptions, make sure your processor has a credit card recovery program.
Long-Term Changes to Expect in Magazine Subscription Marketing and Processing
If you ask any investor, subscription products like Netflix were great investments to have at the beginning of the pandemic, and in general there doesn't seem to be a large decline in subscription rates across industries, especially as the economy looks a little less dire for the time being.
What we can expect in the foreseeable future, however, is people looking for a bargain.
Whether your digital library includes issues, books, or videos, the odds are it adds up to an overwhelming value proposition compared to selling a single magazine subscription. For example, maybe you're a potter and have read Pottery Making Illustrated. The American Ceramic Society sells the print edition for a monthly (not yearly) subscription price of $2.49 per month, a novel subscription model compared to most publishers selling print magazines
However, for $10 more per month, artists can upgrade to a gold membership with their International Ceramic Arts Network (ICAN) Gold membership which not only includes the print version of the Pottery Making Illustrated magazine, but also their Ceramics Monthly print magazine, both digital magazines, over 75 instructional video courses, four digital libraries, and a bundle of membership benefits that helps members further their careers in pottery and ceramics.
When you add up the cost of everything included it's a savings of 60% off the individual memberships and editions if purchased separately. And comparing a single print magazine to the plethora of resources available as a member offers an overwhelming value proposition. The more publishers are able to do this and offer all-access, value-packed subscriptions, the more they'll sell in the coming months and years. Learn more about pitching all-access passes.
In regards to the future of processing, data from 2checkout shows that 10% of people who cancel their auto-renewal wish they could have paused instead of canceling. Offering subscribers the option to pause is a good way to keep subscribers even during the hard times, and a good follow-up series that reminds them to turn the faucet back on in 3 or 6 months could reduce overall churn rates. This is particularly true if you have a metered paywall and are sending out content previews on a regular basis teasing the content they'll want access to.
What trends and or adjustments are you currently making to prepare for the long term? 
Over the past two decades, we've guided more than 300 niche publishers through the process of transforming themselves from legacy print publishers into multiplatform operations that often dominate their industry niche and generate operating margins that surpass those created by their legacy print business. Learn more about how we can help you apply these strategies to your publishing business by scheduling a FREE consultation today.