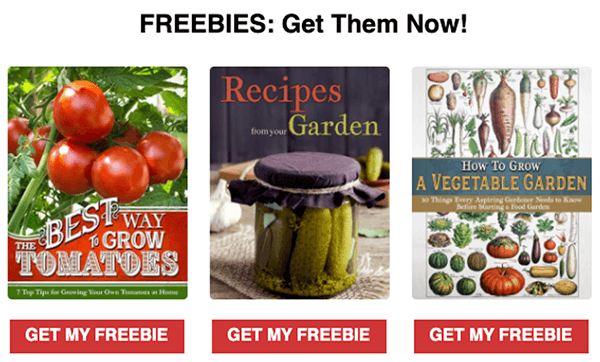 My parents often told me that patience was a virtue. I suspect this was tied to the fact that as a child, I was not very patient. As an adult, I've come to rely on a subscription marketing program that requires patience.
This two-step subscription marketing program I'm about to dive into rewards any publisher who uses it by cutting their new business cost per order roughly in half. Let me explain how it works.
With more than 600,000 active
email subscribers
and growing, our gardening, cooking, and crafting magazines are always looking for new marketing partners. We work with these partners in three ways. At the simplest level, we pay them a cost per thousand to mail our subscription offers to their lists. Alternatively, we often pay on a cost per lead basis for a partner that has proven performance in generating paid orders for our properties. And finally, for compatible publishers, we are always happy to barter, where we send their offers to all or some of our 600,000 active email subscribers, and they send our offers to their active email subscribers.
[text_ad]
Over the years we've tested two approaches in terms of the offers we mail to outside lists. The one-step traditional program is something that's pretty familiar to all of us. We simply take one of our
best email marketing efforts
that has been developed for our internal
spotlight marketing program
and modify it to be appropriate for sending to a third-party list, which often includes the email being voiced so it's coming from our third-party marketing partner.
This soft endorsement increases
conversion rates
. Using this approach, let's say that a particular publisher's list will regularly produce new orders for us at a cost per order of about $30 for a digital subscription program that will be priced at $49 after the initial 12-month introductory period when we pay for the mailing on a CPM basis.
The Alternative Approach: A Freebie Subscription Marketing Program
All of the links above go to the freebie homepage at our websites to make it easy for you to check out all of our freebies and the sales copy that we use to promote them. As you will discover, each of the freebies has its own rapid conversion landing page. When we use the freebie subscription marketing approach, a version of this rapid conversion landing page becomes the copy that is mailed to the third-party partner list.
The initial campaign that goes to our partner list is step one of the two-step program. When a new prospect signs up for their freebie, they are also signing up for our email newsletters. For most of our systems, this includes daily, weekly, preview, spotlight, extra, and circulation builder email frameworks.
Our weekly contact frequency for non-buyers usually ranges between 10 and 15 email newsletters per week with a heavy emphasis on free content and samples of premium content. After about 90 days, somewhere between 5% and 15% of these freebie prospects become premium customers. Using the original cost to mail the outside list on a CPM basis, the same list that produced a $30 cost per order with the one-step method will now produce a $15 cost per order.
Put differently, for the same marketing cost, we generate about twice as many new premium customers.
We've been teaching other publishers variations of this two-step freebie subscription marketing program for almost two decades. From a larger standpoint, we use these freebies to acquire and build our audience database from a myriad of sources in addition to these paid and partner marketing programs. I would guess that fewer than 10% of publishers use this patient, two-step, freebie subscription marketing methodology.