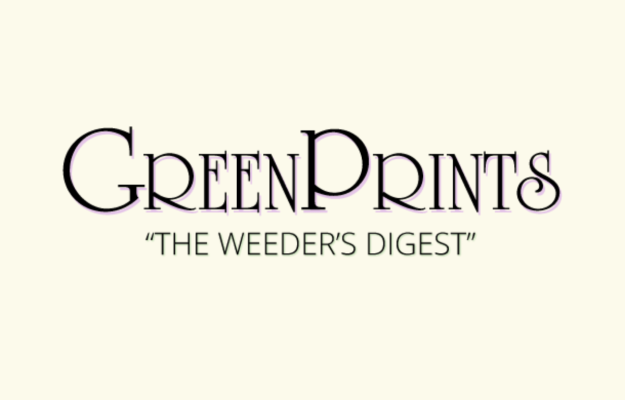 We are thrilled to announce that as of November 1, we have acquired GreenPrints gardening magazine in a complete asset-purchase agreement with GreenPrints founder Pat Stone. Acquired assets include GreenPrints magazine with 12,000 premium subscribers, a product line of books and notecards, and an online store at GreenPrints.com.
GreenPrints was founded in 1990 by Pat Stone, who previously served as Gardening Editor for Mother Earth News—additionally, Pat is co-author of Chicken Soup for the Gardener's Soul: 101 Stories to Make the Heart Bloom and has appeared on CBS This Morning and public radio networks as a gardening correspondent.
"I'm delighted to have Mequoda acquire the GreenPrints brand, to keep the mission and spirit of GreenPrints alive and thriving, as my wife Becky and I prepare to focus on family for our next chapter in life," said Pat Stone. "And I'm sure that, in Mequoda's professional and capable hands, GreenPrints is poised to grow even more than ever!"

GreenPrints is a one-of-a-kind brand that helps people share their love of gardening and how gardening affects us deeply and in the most personal ways. Filled with wonderful stories, poems, tales, parables, anecdotes, and beautiful and original art, GreenPrints shares the joy, the humor, the headaches, and the heart of gardening—all in fun and connecting ways.
A subscription to GreenPrints delivers:
A full year's subscription to GreenPrints, published quarterly with 80 pages each, like a small book.
Bonus: a FREE copy of The Weeder's Reader—a special bonus issue with 16 of the most popular stories ever!
All the wisdom, warmth, heart, humor, inspiration, and joy that comes with subscribing to GreenPrints!
The acquisition of GreenPrints aligns well with our launch-and-acquire strategy for growing the Mequoda Publishing Group. Earlier in 2021, we launched Food Gardening Network—a how-to gardening resource that pairs well with GreenPrints. After our successful launch of Food Gardening Network, we've been on the hunt for well-aligned gardening publications to add to our portfolio—and GreenPrints more than fits the bill. Pat and Becky Stone have done an amazing job over the years to create a unique and delightful publication—and we are so happy to continue that legacy.
I will serve as Executive Director for GreenPrints, and Pat and Becky will stay on with GreenPrints as advisors to help continue to guide content planning and creation.
Mequoda plans to transform GreenPrints into a multi-platform digital publishing operation in 2022 by deploying Mequoda's Haven WordPress System and by applying the Mequoda Methodology and marketing and publishing best practices across the board. Plus, it is our hope that leveraging industry contacts and partnerships will allow us to grow GreenPrints even more.
For now, I invite you to check out GreenPrints.com. We can't wait to continue the GreenPrints legacy and to grow the reach of this wonderful brand and publication!