A little SEO analysis on Google's Panda update
Google's Panda update is pretty robust. As always, they're telling folks to "write good content and they will come". However, we can only truly define "good content" by looking at the results of the algorithm update. Here is some of the SEO analysis going on that others are taking notice of. If you've noticed anything personally, feel free to share it with us and our readers in the comments.
Google's own properties like YouTube and Blogger are ranking higher.
News sites in the UK seem to be doing better. The linked article to the left also says that porn sites got a giant boost in ranking. Tsk tsk. UK Tech sites got a downgrade.

telegraph.co.uk 16.98% visibility increase
guardian.co.uk – 9.73% visibility increase
bbc.co.uk – 5.46% visibility increase

Content link farms like AssociatedContent.com (aka Yahoo's Contributor Network who lost 163k rankings), Suite101.com (who lost 141k rankings), HubPages.com (103k loss) dropped tremendously in rank.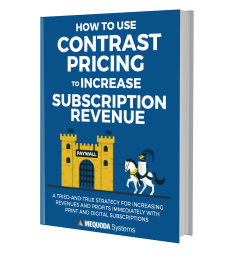 Learn how to choose the best subscription pricing & single-copy pricing strategy for your subscription websites & subscription apps when you download a FREE copy of How to Use Contrast Pricing to Increase Subscription Revenue.
Review and Q&A sites that depend entirely on user-generated content got a 10% boost in rank.
Searchmetric has found that the time users spend on a particular website now plays a significant role in where it is ranked.
SearchEngineWatch says to "Improve it or remove it. With Google's Panda Update, low-quality content can impact an entire domain, but removing these pages — or moving them to a different domain — can help your rankings, says Google's Michael Wyszomierski."
We've also personally noticed at Mequoda that blog posts that had more comments on them are ranking higher than those with none.
With all this said, Google reminded folks to go over their quality guidelines, which are updated every time they make an algorithm update. In these guidelines, Google points out the importance of keywords, by reminding you to "think about the words users would type to find your pages, and make sure that your site actually includes those words within it."