Try out these popular, well-used subject line templates in your own email copywriting campaigns and watch your open rates increase dramatically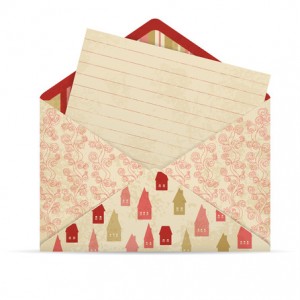 Email copywriting is a fine art. You can spend hours writing an elaborate salesletter or in-depth article that never gets read, simply because someone threw a half-thought-out subject line on the email blast it's encapsulated in.
Every email copywriter keeps an arsenal of subject lines that capture their attention in their own email inboxes. I have hundreds of email newsletters and promotions in a folder that I refer to time and time again.
Copyblogger suggests the Four "U" Approach to headline writing:
Useful: Is the promised message valuable to the reader?
Ultra-specific: Does the reader know what's being promised?
Unique: Is the promised message compelling and remarkable?
Urgent: Does the reader feel the need to read now?
Urgency is the real key in subject lines. Trigger anxiety in your copy and open rates increase. Even a half-decent subject line can be put on the mental "read this later" list. Guess what? Later doesn't usually come for most people, because the list keeps growing. Adding urgency to your subject lines gets the open now rather than later.
Many of the most highly opened emails on the web have basic elements in common. Try out a few of these templates in your upcoming emails and let us know if you see a difference.
Use a number in the headline, which signifies that the email will be easy to skim and read quickly. When people have a lot of emails to read, they appreciate a quick read.
10 Steps for Doing Your Own Taxes
5 Quick Tips to Get More Twitter Followers
25 of the Best Cupcake Recipes We've Ever Tried
7 Prostate Cancer Warning Signs
The subject line solves a problem, which should address something that your target audience all share. If your readers are all bakers, then maybe they all struggle with perfecting the cream in their doughnuts. If they're doctors, maybe they struggle with stocking their office with enough pharmaceutical samples. If they're a small business, maybe they're trying to build a better website. In this type of headline, you're letting them know the "punch line" before they even open the email.
Attention Bostonians Who Need to Lose Weight
For Investors Who Hate Paying Commissions
Are You a Sales Pro Who Wants to Close More Deals?
For the Road Warrior Who Hates to Travel
The subject line poses a question, and alludes to an answer. This type of headline works so well because people like to answer questions. When they see a question, they want to see the answer so that they can validate their own correctness. This is also the best way to identify yourself with the reader on common ground.
Would Self-Hypnosis Help You Achieve Your Goals?
Can This Marriage Be Saved?
Does Uncle Sam Owe You "Forgotten Money"?
Are You An Over-Educated Under-Achiever?
The best email subject lines of all manage to combine two or more of these three subject line templates.
Attention Bostonians Who Need to Lose Weight Now!
7 Tips for the Road Warrior Who Hates to Travel
Are You a Liberal Arts Over-Educated Under-Achiever?
What have been your best performing subject lines? Share them with us (and your theory on why they worked so well!) in the comments.
This article was originally published in 2014 and has been updated.