Voice commands for search and bots for magazines – why niche publishers should prepare for the new wave of data consumption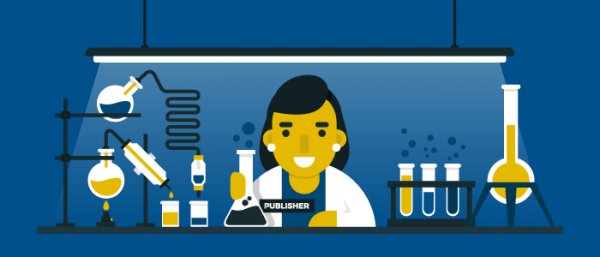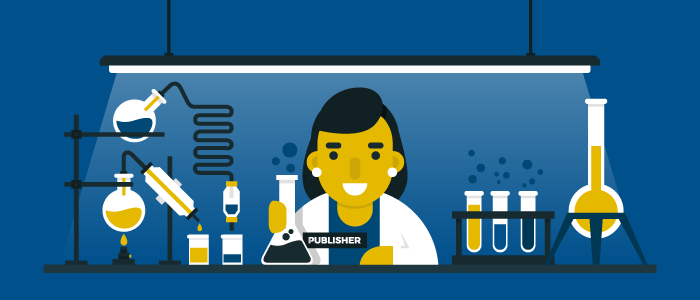 Beyond the latest trend of kids walking into telephone poles while playing the new Pokemon Go game, you've probably noticed people everywhere spending more time looking down at their phones than their surroundings. But let's be honest. Before kids (and adults!) were out there "catching them all" (the Pokemon, that is), they were already head first into their phones.
I don't know about you, but for the most part, I love the fact that people are getting out of the house and meeting new people with this new treasure-hunting game, and I only wish I was a shareholder in Nintendo stock a month ago. Face-to-face communication is becoming less and less, while activity on messenger apps like Facebook Messenger, WhatsApp, and SnapChat are at all-time high.
That's because people live in a high-touch messaging world. A few years ago, The New York Times wrote about tweens and teens showing they have higher levels of stress than ever before, in large part due to 24/7 messaging, and the expectation of instant answers from one another. And soon, from publishers, too.
So, while you might think all this tween messaging has nothing to do with your business, it has everything to do with how publishing technology may change over time.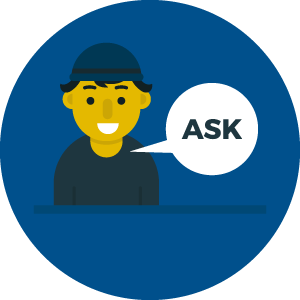 For example, there used to be one straight line when someone searched for the answer to a question online. They were searching in some kind of search engine, and they were given results to choose from.
But now Google says 20% of mobile searches are now voice queries. And like search engines, there's no shortage of virtual assistants. Maybe you've talked to Siri or Alexa, or Cortana, not to mention Hound, an app and voice search app which Google should seriously be looking into acquiring.
But one way publishers can adapt to all of this is by watching what's happening with bots for magazines. A couple weeks ago, The Washington Post released a bot for Facebook Messenger. Knowing that they get a ton of messages through Facebook, they created a way for people to ask their questions and search for content, by writing directly to the Washington Post, which they were already doing. Because as I mentioned before, more and more people are living in their messaging apps.
I even have proof. In the past I managed the Facebook account for an insurance agency, and it was eye-opening to see how many people try to file claims through Facebook. Multiple times daily. They have telephone numbers, and online claim processes, but multiple people per day send them Facebook messages to conduct official claim business. It sounds crazy, but it's true.
The Washington Post decided the idea of bots for magazines on Facebook messenger made sense
So when The Washington Post released their bot, it made all the sense in the world to me. If a regional insurance agency gets a few messages per day, then the Washington Post must get slammed. And they want to be helpful and clearly have recognized it as a serious business channel, as much as their customer service emails and phone numbers.
You can find the bot here, and also through the Washington Post Facebook page. Ultimately, a user will use it through their Facebook messenger app by sending a message like "hi" to the Washington Post. Then the bot will tell the user the best ways to communicate and ask questions.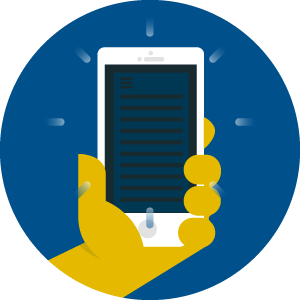 When I tried to use the bot, I was signed up for updates about the presidential election within seconds after it asked about my interests (with my permission), and then it offered to show me top headlines, or allowed me to ask a question. When I asked a question like "who is Donald Trump's running mate?" I  got five articles to choose from on that topic.
Maybe it's the lazy man's search engine, but I don't think the Washington Post would have spent the time and money to develop it if they didn't think it filled a need. They must be getting hundreds of messages per day searching for specific articles and answers to questions.
Joey Marburger, director of product at The Washington Post said they "also plan to add tools such as personalization. As users increasingly engage with the bot, we can tailor stories based on reading history or topics they specifically inquire about."
Bots aren't new, but bots for magazines make a lot of sense
Bots aren't anything new by any means. I've been using the Slack messenger internally for work since it came out, and it comes with its own bot, not to mention you can create "user bots" which will do different things for you. You've been using a bot since the first time you said "hey Siri."
But creating bots for magazines is pretty new, certainly with the concept of using them for Facebook Messenger, knowing full well that readers and subscribers use it as a communication tool that they expect an answer from just as if it was a customer service email.
As the influx of voice commands and bot-generated content becomes prevalent, publishers may find themselves in a new world of content distribution and curation. Of course, for most publishers, there's no actionable to-do list right now. For now, what you can do is pay attention to the big guys, learn more about how this may impact your search traffic in the future, prepare for mobile browsing and conversions as much as possible, and see what's working and what's not. We certainly will be.