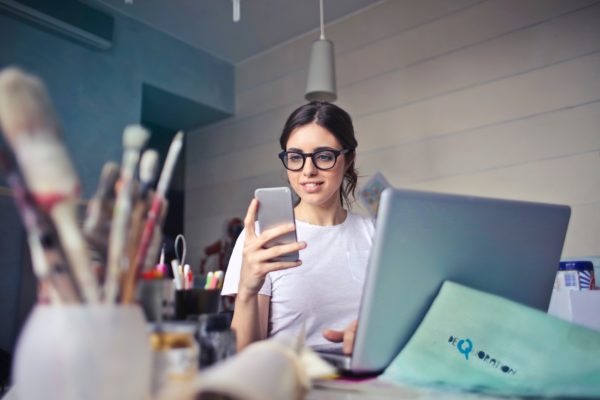 Testing your email subject lines is how your email marketing strategy improves
In the world of email marketing, testing is king. The subject line is your first chance to get your subscribers to read your message. It may be the deciding factor between whether the email is opened, or moved immediately to the trash bin.
We have spent a lot of time researching the dos and don'ts of subject lines and want to share that knowledge with you. One of our favorite tools is subjectline.com. At subjectline.com you can enter your proposed subject line and have it rated for you. The higher the rating, the better the user results. You can keep entering and tweaking your subject line until you reach a perfect 100%.
[text_ad]
We find that this tool is especially good for promotions in email marketing, because a number of points are based on urgency, saying words like "now" and "today" which you wouldn't necessarily repeat for all of your editorial email newsletters.
We recently used the tool to do an A/B split test of one of our mailings. Group A received a newsletter with the subject line "10 Things to Consider Before Your Next Magazine Website Redesign," which scored a 64% and group B received the same newsletter but with subject line "Redesign Your Magazine Website Today" which scored a 100%.
We used a split test calculator to analyze the results.
Group A had a 22.17% open rate while Group B had a 26.09% open rate.  This trend shows that subject line B is favored by 90% confidence rate. Typically, a 95% confidence rate is the best indicator of a clear winner but a 90% confidence rate means that if the test were repeated 100 times the winner would still be the winner 90% of the time. The higher the confidence level, the better.
It is definitely worth spending time to increase your subject line score if the result is an increase in unique opens. This can mean the difference between your email being read, or bypassed and deleted when someone is perusing their inbox.
Subjectline.com has a lot of additional information on their site about email marketing including some helpful tips for dos and don'ts when creating a subject line:
DO Include "You" or "Your" in your subject line to boost response rate
DO Use the word "new" to pique interest
DO Check your spelling
DO Use words like "private" or "secret" to increase response rates
DO Use the word "Today" in your subject line when fitting
DON'T Write in ALL CAPS
DON'T Write "Urgent"
DON'T Use a bunch of exclamation points!!!!
DON'T Only write one word
DON'T Start your subject line with "Win Up To" as this may trigger spam filters
Should you use "Free" in your subject lines?

Using words like "free" are discouraged by some, but we simply  recommend not using them often, or in combination with other trigger words such as "trial," "quote," "sample," "access," etc., which can land you in the junk box. In fact, using the word "free" typically increases open rates when it does get delivered.
These tips may help you spend less time searching for the right phrasing for a perfect score, but please remember to be creative and focus on phrases that your readers will identify with.
Having a subject line that sets you apart from the others and engages with your readers leads to a better chance of your newsletters being opened. Following these guidelines and rating your subject lines can help increase your unique open rates.
Taking your email marketing to the next level
"Never stop testing, and your advertising will never stop improving," said David Ogilvy, known as "The Father of Advertising" the "Original Mad Man".
This is precisely why we've added a new marketing services arm to our company. We find that many publishers simply don't have the time or resources to do as much testing as is required to get the most bang for their digital dollars, online.
If you'd like to explore how we could double or triple your online magazine, newsletter and membership sales using Six Sigma email marketing please schedule a free consultation with a member of our marketing services team.