Shopping cart SEO can be improved by using the tools the Google gods give us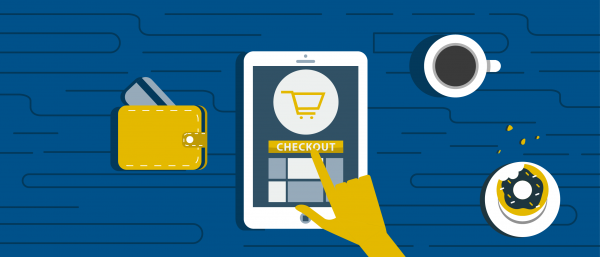 In practical terms, many publishers don't really need a shopping cart. Many publishers have only a few products to sell. If your business offers one or two magazines, a few books and not much else, a direct offer management system is probably all you need. But if you have many products to sell – multiple subscription magazines, newsletters, books, webinars, videos, DVDs, etc – then a shopping cart is essential for facilitating more sales.
Online shopping carts work the same way real ones do in a retail store. The user is able to select multiple items and place them in the cart. At checkout, the items are totaled, including any applicable sales tax or shipping charges. Every shopping cart provides this basic level of functionality.
While online shopping cart choices are important, they really should be considered as the last step in an online customer's experience that starts with searching for more information about products.
Shopping cart SEO tools straight from Google
Luckily, Google provides publishers and online retailers with an entire system for optimizing shopping cart items for the web through Google Merchant Center.
To use the tools in Google Merchant center, you don't need to be using Google's own shopping cart, you could be using a payment gateway like Paypal or something else, but it needs to be up to par with Google's security standards or your search-optimized product listings will be denied.
The main benefit of participating in Google Merchant Center is that you can submit search-optimized listings of your products that can show up in Google's shopping channel and in regular search results. It's a rare opportunity for publishers to tell Google what to publish about them.
Ultimately, Google would like you to spend money on ads to promote those products, and putting them into their system makes the process a lot easier, but you don't need to be an advertiser to use the system.
To optimize your products for search, Google will simply ask for a Google sheet you share with them that lists the following information about each product:
ID – Your product's unique identifier
Title – Your product's name
Description – Your product's description
Link – Your product's landing page
Image Link – The URL of your product's main image
Availability – Your product's availability
Price – Your product's price
Condition – Your product's condition (used, new, etc.)
Tax – Your product's sales tax rate in percent
There are also some identifiers you may need to include depending on your product's category which you can find here. You can submit this Google sheet every month, or set up a feed for Google to automatically refresh the data at regular intervals.
Additionally, and the reason we decided to write shopping cart SEO today, is that Google recently updated their online reviews section of Google Merchant Center with "verified customer reviews."
Verified customer reviews aren't the same as the online reviews you find about local businesses in your search results. Like Amazon's verified reviews, a customer must have made a purchase in order to leave a review.
The process of collecting reviews is easy on the part of the publisher or online retailer. The system is set up so that after someone makes a purchase, they are sent an email asking them to leave a review.
Google's blog details how to activate verified reviews:
Sign in to your Merchant Center account (or sign up if you do not have an account).
Select "Merchant Center programs" from the dropdown in the upper right-hand corner.
Click "Get Started" in the Google Customer Reviews card and accept the Program Agreement.
Add the survey opt-in code to your website.
[Optional] Add the badge code to your site wherever you want. This will make the badge appear on your site, allowing you to display your seller rating and show customers that you're integrated with Google Customer Reviews.
Of course, getting people to leave an online review may be a challenge. Typically, most people either leave a review when they're very happy, or when they're very upset, and sometimes the most vocal are not the happiest ones. One way to deter negative reviews might be to incentivize those who leave a review. For example, you could enter anyone who leaves a review into a monthly contest. This strategy might hinder those who tend to go off the deep end in their reviews to leave a more mild-tempered review just in case they win and they know you'll be reading their review.
If you do get bad reviews, you can always remove the badge from your website, it's not a requirement to display it, but if you get an abundance of positive reviews, displaying the badge that shows a 4 or 5 star rating with positive reviews could significantly influence future sales in a positive way.
If you've used Google Merchant Center for product SEO, we'd love to hear about your experience in the comments.
For publishers with many products to sell, Mequoda uses the Shopp plugin as part of our proprietary Haven Nexus customer experience management system (CXMS). The customer experience features that are part of Shopp are not unlike other cart experiences you've had.
Shopp allows shoppers to manage item quantities, remove items from their order and switch product variation options on the fly. Order totals are recalculated with changes to the contents of the cart, including any shipping costs, taxes or discounts that may apply. Shoppers can easily enter promotional codes to access item-specific discounts, discounts on the entire order and free shipping.
Schedule a 30-minute complimentary consult with Mequoda's founder Don Nicholas to learn more about Haven Nexus. We've helped more than 300 niche publishers grow their business and we would love to help you grow yours.