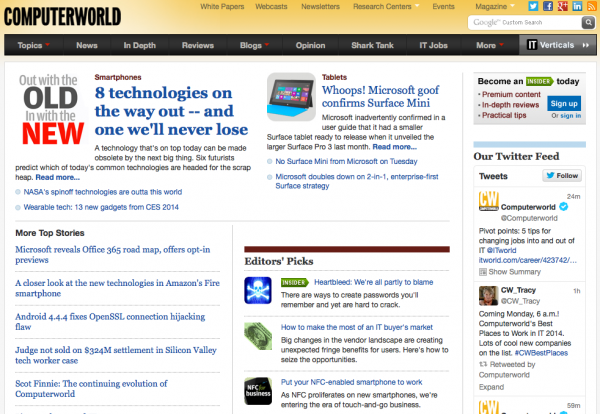 Computer World and CSO, two brands of IDG Enterprise, will become the company's latest digital-only publications, according to Folio:.
June will mark the final print issues for both magazines. Computer World's circulation is 165,000, while its digital audience boasts an average of 2.9 million unique visitors; CSO's, 27,000 and 228,000, respectively. The properties, which will not cut staff, will also devote more resources to live events.
"Readers can get access to additional premium content by registering for a free Insider membership," IDG Enterprise's Matthew Yorke tells Folio:. "We are developing new models, which incorporate sponsor/ad revenues as well as a paid model for exclusive content and resources (in addition to the premium content that anyone will be able to access. The entire site will not require a paid subscription)."
To read more about Computerworld and CSO going digital only, visit Folio:.