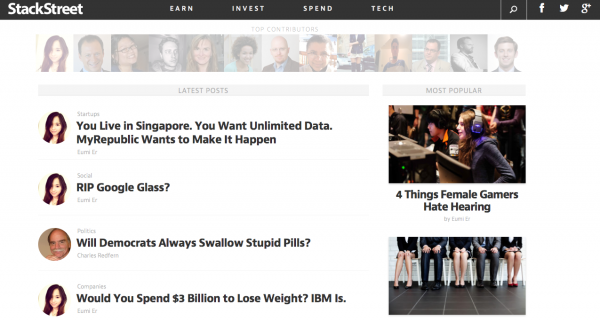 Platform publisher StackStreet is banking that Generation Y wants to read about global business – and hoping that it can join rare company like Forbes.
Digiday reports that 350 contributors have signed up with the StackStreet, representing upward of 3 million social connections, according to the platisher – 65% of site visits come from networks like LinkedIn.
While there is no compensation currently, StackStreet hopes to offer opportunities to write paid native content once its ad sales start rolling. Profit sharing might also be an option, Lucia Moses writes.
"What's been lost in the digital evolution is respecting and valuing the contribution journalists make to society," co-founder Jonathan Galaviz told Digiday. "We see ourselves as enabling great journalism and opinion-sharing. … We think there's an important lifestyle component to what business should be."
To read more about the platisher StackStreet, visit Digiday.