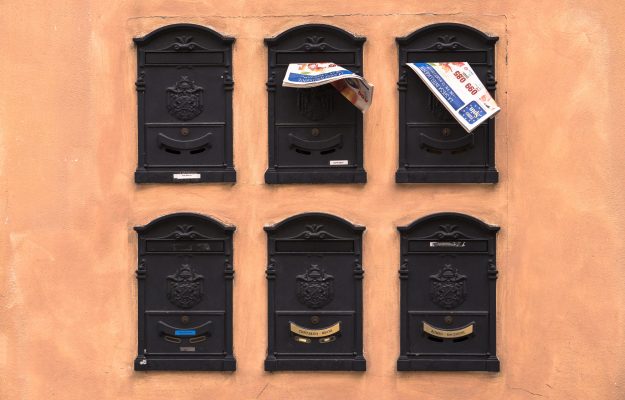 Recently a publisher came to us interested in our email marketing services, in which we develop, test, manage, monitor, and react to a series of email marketing campaigns developed using the Six Sigma method.
They told us that copywriter after copywriter had failed to convert free email subscribers into paying subscribers. They asked us to take a look at some of their email efforts, to see if we had any suggestions. We waited patiently for the examples to arrive, but lo and behold, they never did—and that's because they landed in our junk box.
So now, in addition to examining the email and its subsequent landing page for all the standard direct response elements, we considered deliverability. On the surface, the email efforts appeared quite good. That's when we realized that maybe the culprit wasn't the copy, but the sender score. When you check email reputation regularly, you can get insight into the quality of your content, and the quality of your list. Landing in the junk box is a clear sign that your messages have been flagged as such by subscribers in the past.
The easiest way to check email reputation and your sender score is through your ESP (Email Service Provider). Generally, they will either provide it or will partner with a company that does, for an additional fee. Additionally, several tools can help.
SenderScore.com from ReturnPath indicates the trustworthiness of an email sender's IP address. Sender Score gives you instant access to detailed reputation reports and other free tools. You'll gain insight into how ISPs view your message, how ISPs and network administrators collect information to help prevent spam from entering their networks, and tips to improve your sender reputation. Return Path is a company whose sole purpose is to help improve your score, so expect that this is a tease for a paid product.
DMARC Analyzer was created by the brainchildren of tech: Google, Paypal, Microsoft, and Yahoo!. What DMARC does is protect your domain from spam attacks, which decrease your email reputation, but DMARC also reveals your current status, so that you know if your emails are getting poorly delivered and even possibly why. They offer a free member tier, and also a free trial for their paid tiers.
One thing worth mentioning when you check email reputation is that some businesses are sending mail through a shared IP address, which makes checking your deliverability based solely on IP inconclusive. In addition to your IP quality, domain reputation is factored into your overall deliverability. Postmark describes the process eloquently by saying, "to determine domain reputation, receivers keep track of every way your domain is used in a message and how that message ends up performing in the inbox. Based on this data, major ISPs use complex algorithms to ultimately "score" your domain, checking that score when scanning future messages to establish a level of trust. The better your domain reputation check at a particular receiver, the less likely your future messages will end up rejected or in a spam folder."
Tools you can use to check your domain reputation include Talos Intelligence provided by Cisco, Barracuda, and McAfee. Postmark also has an email content checker that uses SpamAssassin, which is open source, and which you can find here.
What to Do if You Check Email Reputation and Your Score is Low or Untrustworthy
If you plan to launch a big new email marketing campaign series, it may make sense to clean up any issues you're having with deliverability first. If, like the publisher mentioned above, you aren't sending editorial emails regularly and are primarily only sending promotional emails, that may be your culprit. It's challenging to improve your sender score without providing valuable free content to your email list that they don't want to rid from their email inbox.
Another way to end up with a poor score is by hiding your unsubscribe button. The last thing you want is someone clicking the "mark as junk" button in their email browser, which flags your IP and domain. People are used to scrolling to the bottom of an email to unsubscribe, just don't hide it in tiny font, and don't make subscribers work to find it because it will only hurt you in the long run.
Do you check email reputation regularly?