Publishers who sell email ads have two things in common
Although a large percentage of the publishers we work with generate revenue by selling products, we work with many who generate their revenue either through ads, or through a product / ad mix.
When we design email templates for our clients, there are three different ways we'd design a daily email depending on which way they're making money.
Product-driven publishers can happily keep readers in their emails, reading the full body of content, with text ads for products intertwined with the copy. Ad-driven publishers are paid for impressions, so their goal is to get readers out of the email and back to the website. In reality, they're making money from the sponsors in the email, and also from the sponsors on the site. In some cases, their advertisers sponsor both.
That's why most ad-driven publishers use snippet emails that tease the reader with content, but shoot the reader back to the website for more. Those with paywalls get the best of both worlds. They can sell space in their email newsletter, then send subscribers back to the website to read articles until they've hit their daily/weekly limit and need to cough up the bucks to keep reading more.
No matter how you make money online, there are several things your email newsletter should do, and here are the top four:
[text_ad]
Generating Revenue Through Email
We have one client who is a B2B publisher, totally ad-driven, and they tell us that about 60 or 70 percent of their revenue is email generated. Their advertisers are much more interested in sponsoring emails than they are in sponsoring the website and unsurprisingly, when you think about where page views occur in any given month for a high-frequency email newsletter publisher, they actually generate more page views in email than they'll generate back at the website.
So, because of that online mix of web and email, you can see why the advertisers, in their case, still tend to prefer email sponsorships.
On the other hand, larger websites generate more sponsorship revenue on their websites. Forbes.com, for example, has been pretty public about the fact that they're generating 80 to 85 percent of their revenue off the website; that email is a relatively small component for them. And part of that is how Forbes' website traffic comes in.
Forbes.com has syndication partnerships with some of the larger portals, so for them, the bulk of their impressions are actually occurring at the website, thus Forbes' revenue is actually occurring at the site. So it can go either way depending upon who you are and what the advertisers in your market are looking for.
But if you aren't as big as Forbes.com, or as fortunate to have such fantastic content syndication partnerships, you should be doing everything you can at your site to convert visitors into subscribers, so they have a clear reason to return again and again. Heck, even Forbes is giving away free reports in order to build their email list. But oh, by the way, on the confirmation page, they ask you to sign up for all of their advertisers' email newsletters too.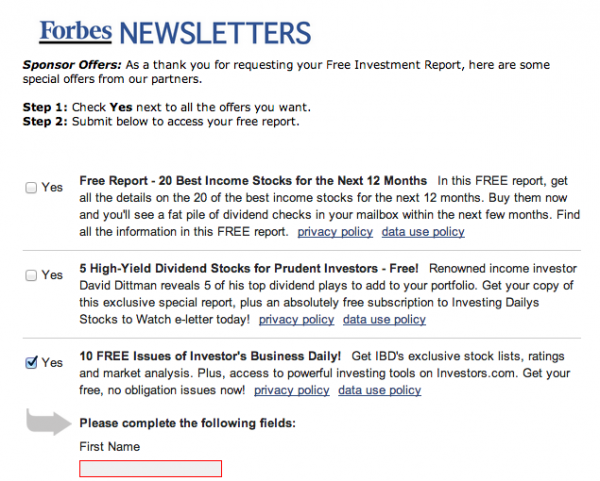 [text_ad]
FaveCrafts, an ad-driven niche craft publisher, pulls the same Forbes strategy on their email sign-up form. Just after you've signed up for their email newsletter, there's another sign-up for a sponsor underneath. And another after that, and another…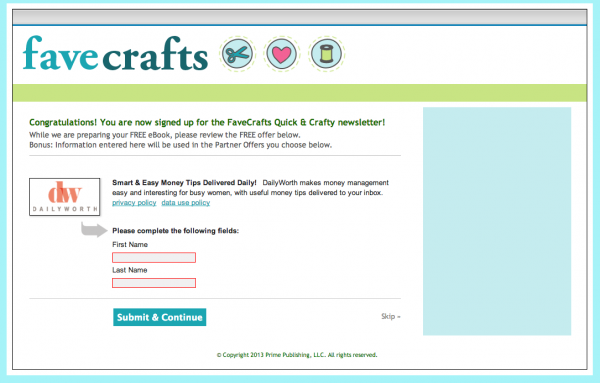 Examples of Ad-Driven Emails
Ad-driven emails are all designed differently but two things are typically the same.
They allow ample space for advertising blocks (at the top, on the sides, and some native advertising within)
They don't give away the cow; they make readers click back to the website to read the full articles.
Here are some examples of ad-driven emails:
Our client Bayou City is using the hugely profitable SEA advertising method to sell exclusive sponsorship of entire emails.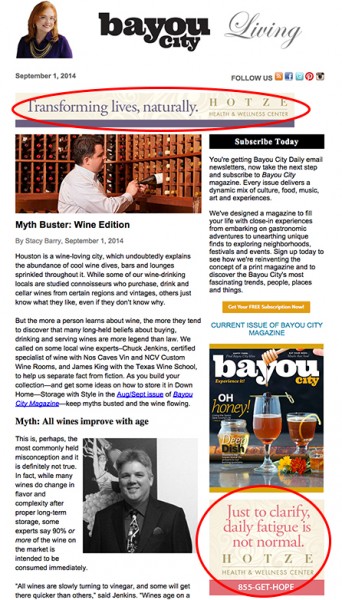 People doesn't appear to sell ad-space in their newsletter, but they also don't give the reader anything to do other than click back to the website.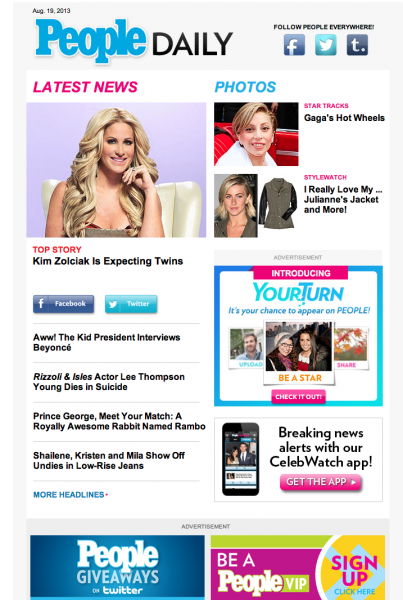 Better Homes and Gardens and New York magazine makes plenty of room for advertisers and creates short links with no descriptions to bring readers right back to the website.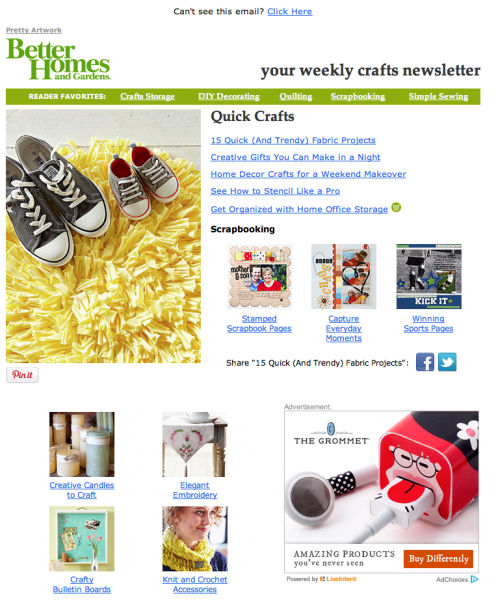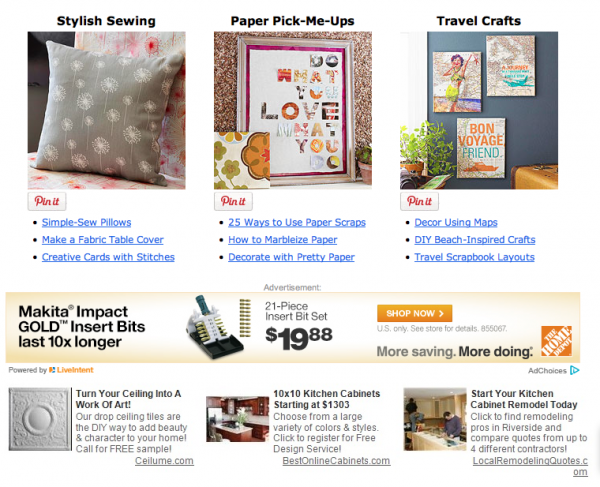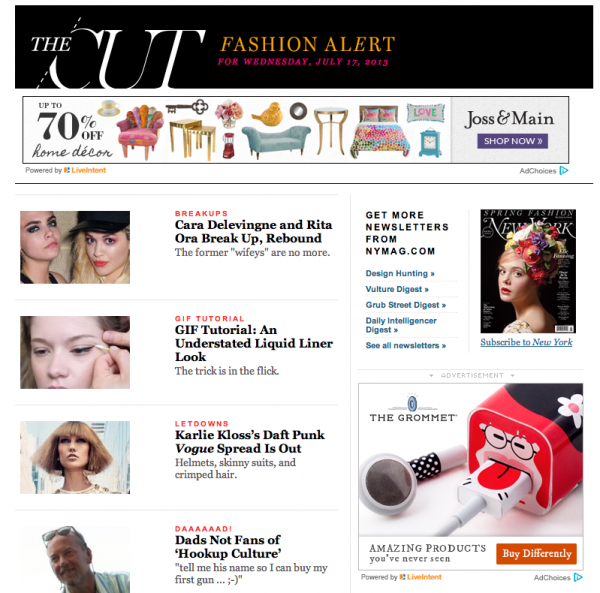 As you might be able to tell, where and how publishers decide to sell ad space is completely unique. We've found that bundling ad packages and selling exclusivity is the grandest way to charge more for slots like these. Try creating ad packages that include an ad in your email, magazine and website for a premium price. Or, if you send many emails per day or week, try selling exclusive sponsorships to just one of them.
Thoughts, ideas and feedback are welcome. How are you currently selling email ads and getting the most traffic back to your website?