Bob Kaslik shares five keys for digital publishing success
Few people know more about digital publishing and marketing than Bob Kaslik. Since 2008, he has managed the creation, operation, and optimization of 10 robust digital publishing communities including Interweave's flagship Knitting Daily.
On April 11, Kaslik joined eight other industry professionals in the Mequoda Digital Publishing Hall of Fame including his boss, Clay Hall, who was inducted in 2009.
Kaslik is a 30-year publishing industry veteran who began his career at Rodale. Originally hired by Clay Hall to run the legacy consumer marketing group at Interweave, Bob took over the fledgling online communities in 2008. Since then, he initiated the launch of eight more online publishing communities, grew digital revenues tenfold, and established one of the industries most rigorous testing and optimization programs.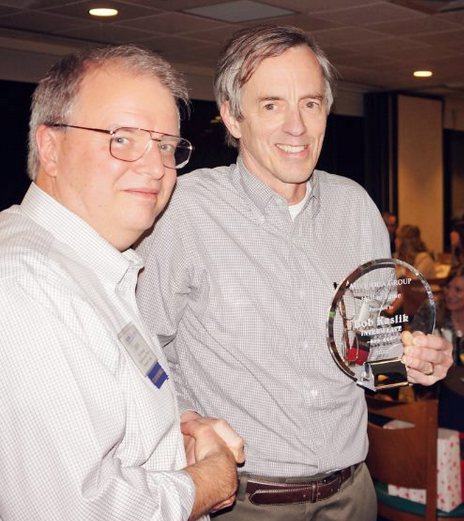 Five areas of concentration
If you ask Bob about the keys to their success in digital publishing, he will simply reply "great products and great people." If you push a little harder, Bob will share the five areas he feels are critical for successful online publishing. Search engine optimization and organic website marketing is job one. "Without a robust audience nothing else is possible," says Bob. Solid keyword research, great conversion architecture, and targeted content are all part of the mix. Once you've got an audience, then it's about revenue generation. At Interweave, Bob has initiated disciplined digital publishing schedules, thorough creative testing, and most recently, audience segment optimization.
Learn the secrets behind today's most rapidly growing niche publishers. Download a FREE copy of How to Develop a Multiplatform Magazine Business Plan, and discover how large your magazine business could become and how much of an investment will be required to build your business to maturity.
Bob gets a new iPad
After being inducted into the Mequoda Hall of Fame on June 11, Bob was chosen to represent Interweave in our Gold Member Best Idea Contest on April 12. Each of our member organizations was invited to present their best digital publishing idea to the assembled group. Only presenting members voted to choose a winner. While many great ideas were presented, the assembled members chose Kaslik's email segmentation strategy as the best of the best. Bob shared his strategy, creative messaging, and test results to thoroughly impress his colleagues.
About the Mequoda Digital Publishing Hall of Fame
Established in 2006 to honor individuals and organizations who advance the art and science of digital publishing, the Mequoda Digital Publishing Hall of Fame now includes nine members:
-Rodney Friedman (2006 inductee)
–Bill Dugan (2007 inductee)
–Charlie Spahr (2008 inductee)
–Clay Hall (2009 inductee)
–Bob Brady (2009 inductee)
–Carl Kravetz & Aliza Lifshitz (2010 inductees)
–Phil Ash (2011 inductee)
–Bob Kaslik (2012 inductee)
On behalf of all of us here at Mequoda Group, I'd like to thank all the above individuals for their years of help and support of our larger mission.