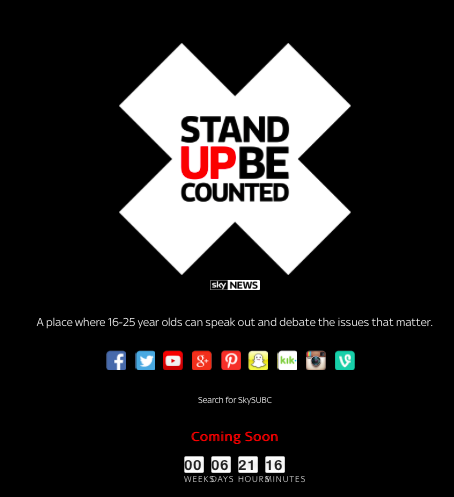 Stand Up Be Counted is a new digital platform from Sky News that will be coming to life on September 1.
The goal of this digital platform is to address the decline in young people voting in recent years. With an election slated for May 2015, the platform is launching to not only discuss politics, but to address matters taking place throughout the country.
Alan Strange, senior producer at Sky News told journalism.co.uk about the scope of the project. "He explained that the site would not focus just on political news, but would also allow users to talk about personal issues and things that were happening in their community, describing it as "politics with a very small 'p'"."
Of course, the site's digital content will also serve Sky News' coverage of the election as well.
Stand Up Be Counted is primarily set up to serve mobile content users, with a focus on social engagement.
To read more about Sky News' new digital platform, visit journalism.co.uk.