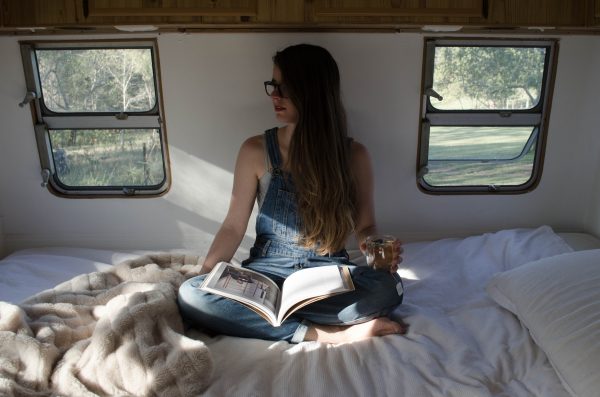 Hearst appoints chief content officer; WSJ hires a digital director for multiplatform publishing; Kalmbach Media launches a partnership with AK-Interactive
We're seeing new developments from some multiplatform publishing giants, including Hearst and The Wall Street Journal, that involve a focus on content and digital experience.
We begin today with the appointment of a new chief content officer at Hearst Magazines. Folio: reports, "Newly appointed president of Hearst Magazines Troy Young and Hearst president and CEO Steven R. Swartz announced today that Kate Lewis will take on the role of chief content officer at Hearst Magazines, a position that was vacated by Joanna Coles."
[text_ad]
"Lewis has been with Hearst Magazines Digital Media since 2014 and most recently served as SVP, editorial director for the company, where she was responsible for tripling monthly unique visitors across the Hearst Magazines Digital Media portfolio while overseeing content and strategy for the portfolio's social media, which has grown to an audience of 220 million."
Lewis' roll is discussed next, and it puts focus on the organization's digital future. "In her new role, she will be responsible for direct print and digital content strategy for Hearst Magazines brands, overseeing all U.S. editors-in-chief and digital directors, and work with the company's international network to create global content opportunities."
The Wall Street Journal is also taking new steps by hiring its first ever digital director. MediaPost reports, "The Wall Street Journal has hired its first digital director to expand the online presence of its monthly luxury lifestyle magazine, WSJ Magazine."
"Sarah Ball, former editorial director at Condé Nast's GQ, will now be tasked with building a new digital team for WSJ Magazine (stylized as "WSJ. Magazine") and oversee all digital content."
The article continues with details of the roll that Ball will play at WSJ. "The team will put "a greater emphasis on video and multimedia," according to a statement from parent company Dow Jones."
Kristina O'Neill, editor-in-chief of WSJ, commented on the appointment of Ball. "As the Journal continues to refine its digital-first strategy, the appointment of Sarah is a major step forward in the magazine's evolution," O'Neill stated.
Our last story visits a new international partnership between Kalmbach Media and AK-Interactive. Folio: reports, "Hobby publisher Kalmbach Media and Spanish-based hobby modeling and media company AK-Interactive have entered into a partnership this week where Kalmbach will serve as the exclusive North American publishing partner for AK-Interactive's Damaged, Weathered & Worn Models magazine. The modeling magazine will have its North American launch in November and Kalmbach will print a total of four issues over the course of the next year."
The article continues with news on the digital side of the partnership. "In addition to publishing and distributing Damaged in North America, Kalmbach will also develop a digital presence for the magazine's content as well as promote Damaged and other AK-Interactive products across its print and digital platforms, which see a total reach of 35 million."
Is your multiplatform publishing strategy capable of bringing your media brand to success? If you'd like to discuss how we can grow your audience, revenue and profits, please reach out to schedule a no-obligation chat with a member of our marketing services team.