Spice up your blog posts with images – and don't spend a dime
As Sonia Simone wrote on Copyblogger, "Images are steroids for your headline." Nothing draws the eye quicker than an image, and that's why many blogs try to find a relevant image to match whatever article they're posting. These photos usually give a little hint as to what will be in the article. On a craft site, it may be a photo of the end product that a how-to article will be showing. On a business website, it may simply be a photo that represents the idea that they're talking about in the article.
Photography within your office is obviously the cheapest method for getting this done, but is not always applicable to your business. Sure, if you're writing about craft projects, it's easy to show final projects that you used to write the article. However, if you're writing about HR, you can't just go around snapping shots of people at their desks.
In some cases, symbolism will work well, and when it does, a subscription to stock photography from a site like iStockPhoto or Getty Images would work well.
Or, if you already have a print magazine, you probably have an archive of photos that you have the rights to and can reuse as you please.
However, if you're looking for some great resources that won't cost you a dime (but may cost a little bit of creative symbolism), try out these great sites: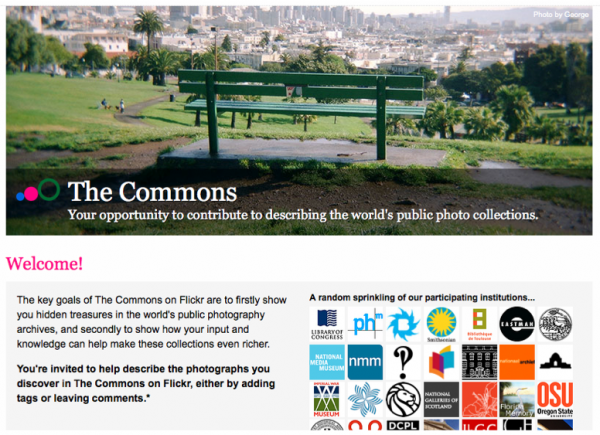 Flickr Commons takes away the pain of finding copyright and restriction-free images to use on your blog. All of the images in this collection have been contributed by places like The Library of Congress, NASA and The National Media Museum. They're free to use as much as you want in your blog posts.
[text_ad]
Compfight is a tool that searches user photos on Flickr and finds the ones that are Creative Commons licensed, allowing you to use their photos with attribution. Each photo has its own guidelines, so you'll need to read the license for each photo, but it's an excellent search engine for weeding out everyone else's photos.
Creative Commons Search allows you to search CC licensed photos, much like Compfight, except that the site allows you access the search engines of sites like Flickr, Google Images, Wikimedia Commons, Blip.tv and other multi-media platforms. Again, pay attention to what attribution they require before using any images.
Stock XChng is a great resource that's actually owned by Getty images. So as you can imagine, they have "premium" photos that show up in their own section, but the quality of the photos in their free section is still excellent. As always, there are copyright restrictions on all photos, so make sure to read the guidelines for any photo you want to use.
Do you have some great sites to find free images for blog posts that you want to share? Drop them in the comments!