The community content business model can bring in users and keep them on your site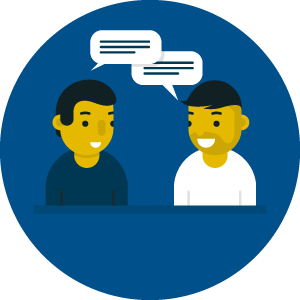 When developing your strategic plans for CAROTME (content, audience, revenue, organization, technology, measurement, and economics), it's not uncommon for publishers to forget that you have to start with identifying and establishing a primary content business model(s) to monetize.
We have identified 12 content business models that Mequoda Member companies have engaged in profitably, but the one I'd like to focus on today is the community content business model.
A community website is a powerful networking tool that relies primarily on user-generated content.
[text_ad]
We preach that a strong complete publishing business model includes at least one free and one paid archetype. That means that you might run a paid newsletter subscription website, but also include and build a community for your subscribers to engage with each other through forums.
Websites with frequent postings by users not only encourage frequent traffic, but they also usually generate a webpage for every topic posted, which creates thousands of website pages and drives SEO through the roof.
Community websites are used to create a setting where people with similar interests can use the virtual world to make real connections – whether purely social relationships or specifically B2B networks. It's the online version of meet and greet, true social networking.
Members might decide to share via their member profile, forum posts, file uploads, links, and other data. Registration is typically required, and most communities do not require payment.  It's typically a free and engaging way of connecting like-minded people.
A community is a nice engagement opportunity for many niches. However, a community requires a critical mass of participants to be successful. This generally is a pretty large number of participants.  Think in the thousands, not the dozens.
If a user goes to a community and doesn't see many posts, or posts a question and doesn't get any or many answers, they may never return. So, while it is tempting to start one of these early – it's user generated content, after all, so there's no editorial burden – you want to make sure your email list is of a sufficient size to keep the conversation going before launching a community.
Example: Our niche media example, Vida y Salud, includes a free community where users can exchange questions and comments about topics of interest.
This section of their site, labeled "support groups" in the navigation, provides groups for cancer, diabetes, diet, pregnancy, mental health, and sexual health. These are basic user forums where users can register and participate in conversation threads.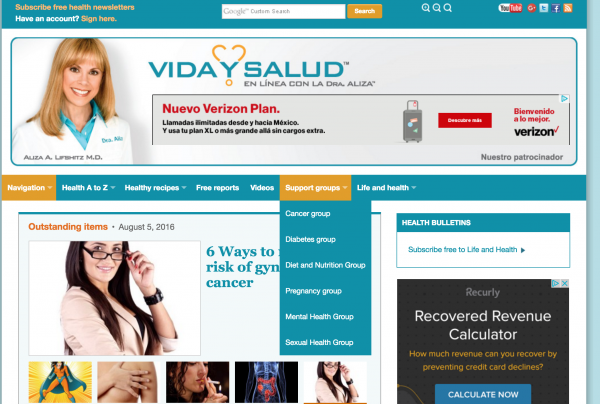 If you're considering launching a community content business model …
Forums leverage some of the best things about the Internet. Sometimes called message boards, forums allow users from all over the world to communicate together about shared interests on one platform. People offer advice, ask questions, and users from the community share their knowledge and guidance. Users develop relationships, and a community grows and thrives.
For publishers, who already have skills at building and serving an audience, this can seem like another great opportunity to serve their community. A robust forum on your website can build your brand as a true hub for news and information about whatever topic area in which you publish.
Mequoda clients use our custom module Haven Forum to build out their community content model.
For everyone else, there are several open-source choices. WordPress sites can run Simple:Press. Joomla sites can partake of any number of extensions, such as Kunena. Sites written in Drupal can add forums using some simple programming.
Other software for sites not built using open source include Simple Machine Forums, MyBB, and Xenforo.
In each case, don't forget that forums are not "set it and forget it" propositions. You will need to monitor users and posts. In addition, you should take advantage of whatever integration capabilities you can. A forum should be undertaken as part of a strategy to attract visitors to your site and keep them engaged with great content – both user-generated and publisher-generated.
Are you using, or thinking about using, a forum or community-based content model to grow your subscription website publishing business?  Tell me about it!