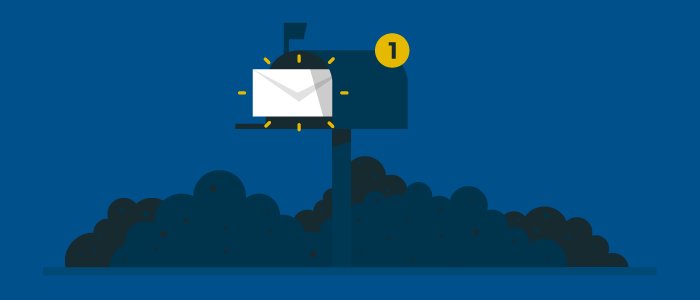 When walking in to a massive library or bookstore, it's hard to decide what to look at without becoming instantly overwhelmed by all the possibilities. The same goes for an online web library for your magazine or newsletter, and if you aren't effectively capturing subscribers' attention regularly, renewal rates can slip. Reminding them of what they have access to on a regular basis can increase engagement, especially if you curate the content for them.
One of the ways publishers are effectively engaging their web library subscribers, as well as attracting new subscribers is by creating "special collections" of curated content.
Find out the CMS features that publishers require to manage an online publishing business. Download a FREE copy of 7 Ways Haven Wordpress Goes Beyond Wordpress, and discover the features all publishers should have access to for a bigger audience, greater revenue, and higher profits.
Take a look at the Biblical Archaeology Society. They publish the BAS Library, which includes over 7,000 articles from 40+ years of Biblical Archaeology Review (1975 to present), 20 years of Bible Review (1985 to 2005 complete) and 8 years of Archaeology Odyssey (1998 to 2006 complete).
Within the BAS Library are their special collections where they showcase an archive of articles around their best premium content. In addition to engaging existing subscribers, these pages can be used as marketing tools with preview copy doubling as email promotions.
For example, they have a special collection called "Women in the Bible." The introduction to this collection reads:
Although the Bible is largely a product of the male-dominated societies of ancient Israel and the first-century C.E. Roman world, some of its most fascinating, evocative and inspiring characters are women. BAS editors have compiled a special collection of articles from Bible Review on various women in the Bible, from Esther and Judith to Mary Magdalene, who helped shape Biblical history and the message of the scriptures.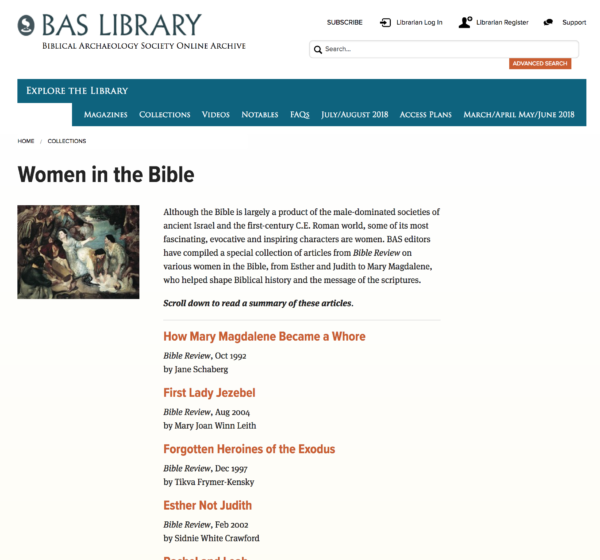 Indeed, a savvy library curator may choose to focus not only on creating special collections around themes, but may also take advantage of the depth of their library content to create collections that focus on coverage that is no longer part of the current magazine.
Another collection in the BAS Library is called "The Historical Jesus" and it includes historical articles about Jesus, the man, dating back as far as 1989.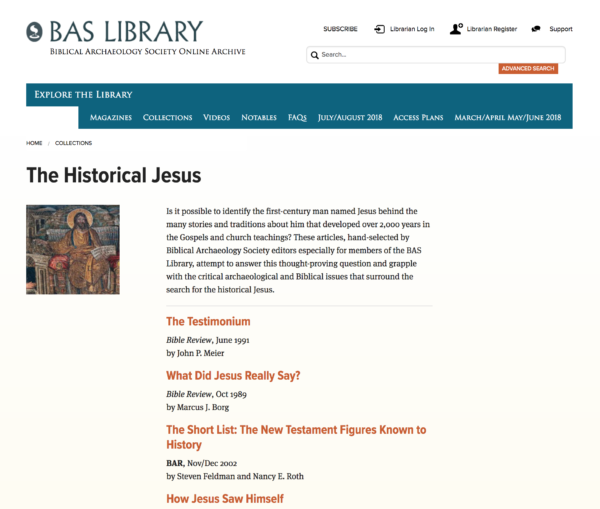 BAS has over fifty special collections, and that list is growing. They have a collection specifically for Easter, for specific historical events, and ones for special authors, like Victor Hurowitz, a now deceased professor of Bible, archaeology and ancient Near Eastern studies at Ben-Gurion University of the Negev in Beer-Sheva, Israel. In commemoration of his illustrious career, Biblical Archaeology Society put together a collection of his most popular articles.
Other benefits of creating these special collections include:
An added benefit you can add to your sales page that details the number of curated collections you have
Improved usability for subscribers who are interested in specific topics
Increased engagement from existing subscribers who may feel overwhelmed by the volume of content to which they have access
Converting special collection pages into email promotions for potential and existing subscribers
How to create special collections:
Start with a plan to create a minimum of 6-8 special collections before promoting that section of your library.
Come up with 6-8 unique topics that you have five or more resource-rich articles about.
Create your 6-8 special collections pages, which include an introduction to the topic, followed by a list of the library articles about that topic, ideally in order of publish date, unless it makes sense to organize differently.
Create a new page/section in your web library, where you can introduce your special collections, and list them.
Have a plan in mind to add a new collection to this page every month, at a minimum, until you've run out of topics.
Use the content of these collections to create library preview emails to send to current subscribers giving them a reason to use their subscription, and to prospective subscribers giving them a reason to join. Rotate through these emails and recycle them, promoting the special collections regularly.
Subscription marketers must relearn and rethink how they promote content in the age of the Internet. Instead of promoting the next 12 issues, you can promote back issues, special collections and categories of content that can span decades. This provides many, many options for launching a diverse marketing program. This type of marketing program empowers a content marketing frequency that would be unthinkable if you were only promoting the next 12 issues.
As we've mentioned in past articles, for the dozens of web libraries we manage, promoting past content often produces results that are double or triple the new order volume we see when promoting current or future issues. Once you see this reality, the foundation is quite simple given the depth of evergreen content that most special interest magazines and newsletters can access in their archives.