Resolve to investigate the possibility of added revenue with a club-style business model in 2017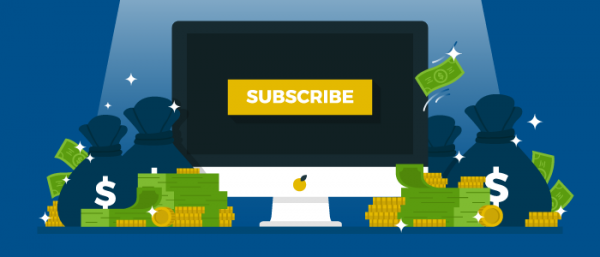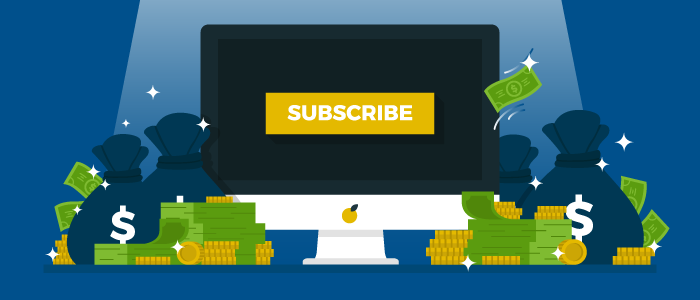 Every publisher and subscription marketer should recommit in 2017 to customer relationship building and asset leveraging—after all, these are two things that you already have, customers and content! And one of the hottest new trends for capitalizing on your content and maximizing your customer relationships, industry-wide and with some of our Mequoda Gold Members, can be found in Mequoda's Haven Nexus System through the Haven Gate Club Module.
What is the Haven Gate Club Module? This Haven Nexus System module allows publishers to position groups of premium products in a bundled fashion for selling as a membership subscription. Successful pricing strategies allow you to maximize revenue and retention rates with monthly or quarterly auto-renewal orders that also keep the cash-flow going and can vastly increase the lifetime value of your customer or subscriber base. And consumers, in general, are not only used to these types of programs, they sometimes prefer them. Think Amazon Prime or Netflix or SiriusXM Radio.
Find out the CMS features that publishers require to manage an online publishing business. Download a FREE copy of 7 Ways Haven Wordpress Goes Beyond Wordpress, and discover the features all publishers should have access to for a bigger audience, greater revenue, and higher profits.
How does the Haven Gate Club Module work?
Consider TSI Wealth Network. They are a newsletter publisher with a club subscription website called Pat McKeough's Inner Circle. Although investors could invest in any one of TSI's other five newsletters independently, the Inner Circle is a more inclusive product.
Members of Pat McKeough's Inner Circle (and what a title for a product, right?) receive a personalized membership card, special email updates with late-breaking insights, timely strategies and recent stock picks, personal answers to investment questions, full subscriptions to all of TSI's newsletter financial advisories, special reports, quarterly recap letters. and many other features.
If you're a serious investor, this looks like a bargain at only $50 per month or $625 for an annual membership. The included newsletters run from $69 to $118 per year, and getting personal answers to your investment questions will pay for itself.
Can a Club Subscription Website work for you?
A club website is a powerful content business model, and paying members will expect access to multiple products and benefits.
Club websites are sometimes used to create a community where people with similar interests can learn and digest content. Some club websites also allow members to share and exchange goods or services through member profiles.
At a minimum, publishers with club websites typically provide access to the club through a central member login, where the member logs in and can read a magazine, browse book content, or watch video content. The publisher may sell each product individually on their site through a magazine content model, book content model, or course content model, but with the club, they bundle all products together with a universal-access membership like TSI above.
Do you have several products that can be bundled into one package at a discount rate? Do you have the capability to offer something personal or unique on an ongoing basis to the loyal members who sign up?
Your 2017 resolutions as a subscription publisher:
Inventory your content assets to determine if you're built for a club-style business model.
Brainstorm the type of personalized service or incentive you can begin to offer that has little overhead.
You may even want to poll your existing list with ideas for bonuses and add-ons and let readers decide what they want most.
Come up with a price that is slightly discounted from the full cost of products …
… and write benefit-oriented copy that promotes the exclusive bonuses as a member so that the price becomes a huge bargain.
Beta test the offer by promoting the new offer to everyone who replied to your survey (or if you didn't survey, then to your email list.)
Club memberships are at the top of your product pyramid because they are the most expensive, but unlike other products that are usually at the top like live events, clubs sell themselves when they're put in front of the right audience. Tapping into your existing list of engaged subscribers will likely be a lucrative and enlightening first step.
If you'd like to learn more about our Haven Gate Club Module, get in touch to schedule a chat.