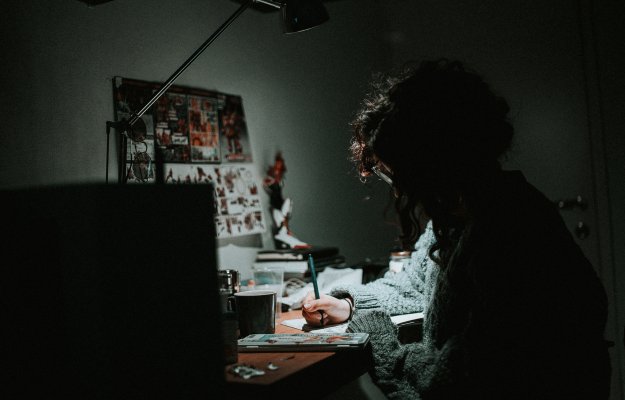 By far the most lucrative source of website traffic you can acquire as a website publisher is the traffic that comes from search engine optimization. But to get to the point of constant incoming traffic through organic search, you need some form of SEO mastery at your helm in the form of SEO writers. The way I see it, there are three ways to acquire the SEO specialist skills you need to survive.
1. Go begging for SEO mastery
Although it's not available to every website publisher, the most cost-effective way to attain the SEO mastery skills that you require is to beg for them. If your website topic can truly be framed as making the world a better place, you may find top SEO writers that are willing to work for you for little or nothing with the goal of aiding your cause. A close cousin to this strategy is getting these writers to work for you at rates well below what they would get paid elsewhere. All SEO masters are great writers by definition, and most great writers have causes that are near and dear to their hearts.
2. Borrow an existing SEO methodology
If you or the people that work with you are already great writers, then it's possible for you and your team to borrow the SEO mastery skills and techniques that you need to succeed.
Our 21-step method will give you the SEO specialist skills laid out in a very easy-to-follow program. Below are some resources that a skilled writer can use to follow our search engine optimization methodology:
Bonus articles:
3. Buy SEO mastery
Of course, the most obvious option for acquiring SEO mastery is to buy it. With thousands of skilled SEO specialists in the market today, it's become very easy to hire either contractors or staff that have both the SEO mastery you need and the domain expertise required to produce great content about your topic.
It's also very easy to verify their SEO mastery skills by asking them to supply you a list of 20 or more posts that they have written and optimized and appear on other websites and that rank well for one or more keyword phrases. Every SEO specialist knows their target and proximity phrases and can easily recount and point to their search engine optimization successes.
One word of caution: reference checks are going to be required since search engine optimization is a team sport that requires analysts, editors, and writers. You're going to want to interview the team members that have worked with your potential hire to make sure the work that they're taking credit for is work that they have actually done and that their peers believe they are skilled in SEO mastery.
Finally, it's worth pointing out that you can mix and match the above where perhaps you have a few really talented writers who are willing to let you beg for their services for below-market rates, while you and your team borrow and study the methodology we've suggested and acquire the SEO specialist skills you need. And if you do have a budget for hiring either staff or contractors that are already skilled in SEO mastery, you can add that to the mix, too.
Happy writing and optimizing!