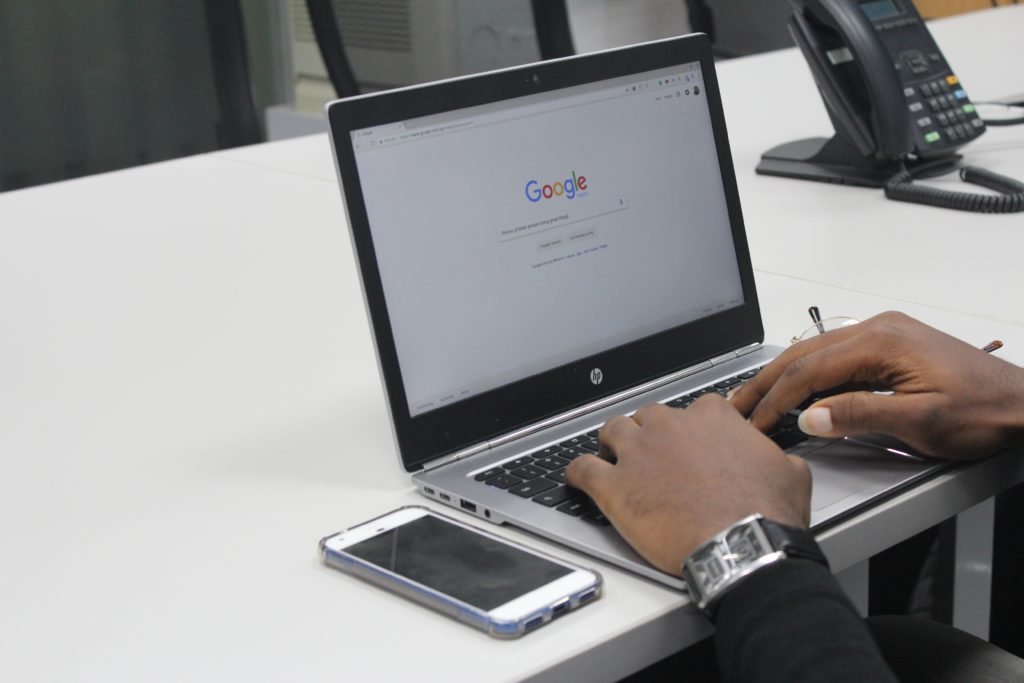 Knowing how to write better SEO meta descriptions can improve click-through rates dramatically
It was a very informative 2017 for all of us search-optimized publishers. Google has recently given us some insights into how they use SEO meta descriptions within search results. Thanks to their monthly Google Webmaster Hangout Videos, Google has been pulling back the curtain and letting us know how and why they use meta descriptions. They've even given us some tips on how to write better SEO meta descriptions. You may even be surprised to learn how meta descriptions are now used as a ranking factor for search.
[text_ad]
Longer SEO Meta Descriptions
In early December 2017, Google started rolling out longer search result snippets to 320 max characters. Google told Search Engine Land, "We recently made a change to provide more descriptive and useful snippets, to help people better understand how pages are relevant to their searches. This resulted in snippets becoming slightly longer, on average."
We also started to see these longer meta descriptions in our own searches:

Longer meta descriptions give us more opportunities to entice the reader to click on our content, but Google made it clear that publishers don't need to update their current meta descriptions as they would be creating these longer meta descriptions dynamically.
In May 2018, Google decided to pull back on these longer descriptions and then confirmed the test was over, and they'd be going back to their original 150ish character meta descriptions.
Clickable Links with SEO Meta Descriptions
While this test by Google isn't new, search marketer Gianluca Fiorelli has been noticing clickable links within these larger meta descriptions. He also notes about the example below that the, "meta description is made up by Google from selecting two different part of the body text". What does that mean for us? It means we need to write compelling body copy…more on this later.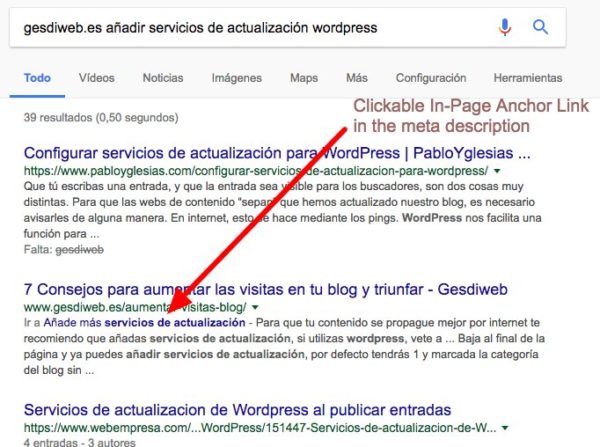 Meta Descriptions as a Ranking Factor
One of the biggest insights we got from Google recently was the fact that meta descriptions have no impact on rankings.
Well, not directly.
You can see Google's own Webmaster Trends Analyst John Mueller talk about meta description ranking factors in last month's English Google Webmaster Video. Barry Schwartz from SEO Roundtable reported on Mueller's insights, saying "meta descriptions have no impact on ranking but they can impact your click-through rate in the search results and thus, if you want to make the most appealing search result snippet, the meta description can help with that."
So basically if your meta descriptions are written well and improve click rates, then they most definitely affect rankings because Google does rank based on click-through rates.
4 New Ways to Write Better SEO Meta Descriptions in 2018
1. Write Better Body Copy
With expanded meta descriptions and Google's propensity to dynamically generate these descriptions, it makes sense to beef up the opening paragraphs of your body copy to make them more benefit-driven for the user. Take a page from professional copywriters and entice your readers to keep reading.
2. Use Long Tail Keywords In Your Meta Descriptions
We still feel that it's important to use your targeted long-tail keyword phrases as early as possible within the meta description and in the body copy of the page your optimizing. As a rule, we always include our targeted keywords and related keywords in the first paragraph of body copy. Meta descriptions are not the place to over-use keyword phrases, so work your phrases into your meta descriptions with tact. While keywords in a meta descriptions may not affect ranking, they may still affect how your page is categorized by Google and as mentioned above, they can improve click rates which improve ranking.
3. Start Testing URLS In First Paragraph of Body Copy
Google is dynamically creating meta descriptions based on the body copy of your page.  And as mentioned above, they are beginning to include hyperlinks in meta descriptions when they're used in body copy. Create a test group of posts where you have your optimized keyword phrase hyperlinked in the first sentence of the body copy. If this is a pre-existing page, you'll need to get the page re-indexed by Google. This can take time for some sites, but the process can be sped up by using Google's Fetch and Render Tool and by using Mequoda's 12x12x12 Social Media Strategy.
4. Don't Worry About Longer Meta Descriptions
Longer meta descriptions came and went. At the time, we recommended testing longer meta descriptions on a test group of pages first. Then verifying that they had been re-indexed and were displaying in a longer format, and then checking click-through rates of those test pages in Google Search Console. But even as Google was making those changes, one thing in our advice didn't stray: to keep your search optimization and clickable copywriting in those first 150 characters — because the truth is you never know how much Google will pull in and better to keep it short and clicky than going long and getting cut off before you get to the point.
5. Review Click-Through Data on Google Search Console
You can see which of your pages gets the best click-through rate from Google Search by using Google Search Console. Once logged in, click the Search Traffic link on the side bar, then the Search Analytics link. Your screen should look very similar to below. To find out the click-through rate of your pages, click the CTR (click-through rate) checkbox, along with the Pages radio button. You should now see a list of your sites pages as well as their corresponding click through rates.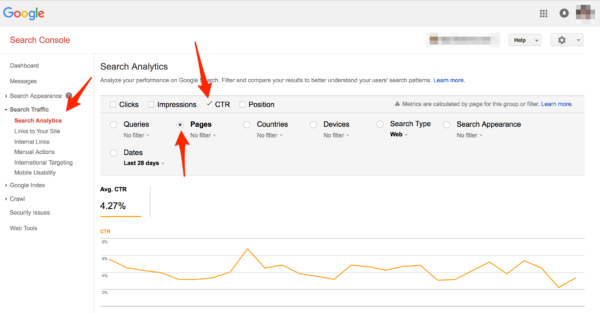 You can then do a Google search of a page's URL to see how it appears on Google search results page. You can learn from, optimize and recheck your meta descriptions quarterly.
It's clear that Google wants publishers to make the user experience better. But rather than trying to game the system, it's nice that they've given us some extra insights into how to write better meta descriptions.
If you'd like to discuss how we can help you increase your audience, revenue and profits, please reach out to schedule a no obligation chat with Don Nicholas, our Founder, Chairman & CEO.