Not your average tactics for audience development and link-love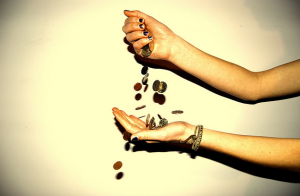 Undoubtedly, every article on your website is a gem. However, there are surely breadwinner posts that you are especially proud of, have been keyword optimized and aren't getting the very special traffic-love that they deserve.
I emphasize SEO in the title here simply because increasing inbound links to an article only increases your traffic for as long as people are sharing the article. Throwing a couple nichely-specify keywords into your title gives your article ever-lasting life in Google's search engine and the links I'm going to recommend that you build here will work to increase that rank. By the way, if you don't know how to find a keyword for your blog posts, I already talked about that over here.
Strategy #1: Find online discussions where you can link-drop.
Online discussions are generally looking for answers and opinions. If you've already written and edited your well thought-out opinions via a blog post, there's no shame in reposting in a forum. It also gives you an excellent excuse to post a link back to the article within your comment for the members of the discussion to read more. If you're answering a question, it's not spam. If you're link-dropping in unrelated forums with no useful feedback, it is. Great places to do this include:
Strategy #2: Find blogs similar to yours and link-drop.
Here you thought I was going to go ahead and tell you to post comments on blogs, using the same method as above, didn't you? Well, it's true, that's an excellent strategy.
Additionally, one of the best methods we've found is to actually contact the blog author and ask for a blog review. This method is only preserved for your most in-depth and well-researched blog posts. They might include an interview, a video or a study (with numbers – everybody loves numbers).
Your strategy is to contact the blog author and tell them a little about the blog post and the research that went into it. Written much like a press release (but shorter), you'll ask the blogger if they're interested in writing a blog post review where they'd link back to your original article. Of course you're available for additional commentary, and if they request that you write a guest post about it instead – you will.
Strategy #3: Practice targeted social media link-dropping.
I'm not going to go with the most obvious tactics here, either. Yes, you should absolutely post all of your articles to Twitter and Facebook. However, when it comes to Facebook especially, it's important to add commentary to the articles that you post. A "like" on an article that posts to your wall doesn't hold the same weight as an article that you post manually.
Additionally, it's important to post your article on other people's walls—most likely any folks that you mentioned in the article. I usually say something like, "You were featured" but often something a little more personal in addition. This is part of the most effective Facebook marketing strategy I've ever devised. This goes the same with Twitter, where you should absolutely @ everyone you mentioned in every single article that you write and post. They probably want to know that you wrote about them, right?
I refer to all of this as link-dropping because you're truly researching places to drop your link. As mentioned, a link should never truly be "dropped", but also padded with conversation because you never want to be considered a spammer and get flagged. Even more, you want people to actually click the link.