These Google Site Search alternatives range from free to pricy, but offer all ranges of custom search specialties for subscription publishers
The ability to efficiently and effectively search for desired content while visiting a website is functionality that most users expect. Most sites offer some type of internal search feature, as a user-experience benefit and for ease of navigation.
Internal site search applications fall into two categories: those that allow ads to be served and those that do not. The most popular is the Google search. Until recently, Google had offered two options – the free Custom Search Engine product that included ads and the paid Google Site Search option without ads. However, subscription website publishers must now look for Google Site Search alternatives.
As of April 1st, Google stopped supporting the paid Google Site Search for for-profit organizations, and publishers who want internal search results delivered with no ads need to find alternative solutions. Those sites that have been using it will be downgraded by Google to their free Custom Search Engine product.  This product is ad-supported and does not allow XML delivery results.  There are other differences as well that are referenced here.
When Mequoda learned about this change we started researching other available options, including Cludo, SearchBlox, Algolia, Searchify, and SearchIQ. What we found is that most search engines have a specialty, so depending on whether you want to simply replace Google Site Search, or make a major search upgrade, you can choose one accordingly.
5 Google Site Search alternatives
Our pick for Google Site Search alternatives – SearchIQ
We found that SearchIQ has a reasonable price point with many options available.  Some of the advantages with the paid SearchIQ version include:
1. Widget with post type filters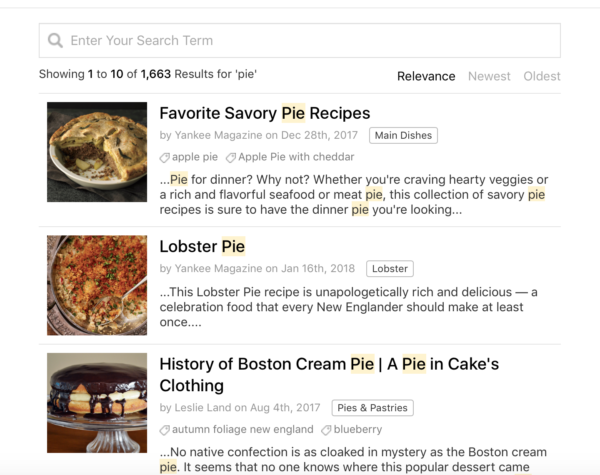 2. Shortcodes – This can allow you to add a search bar inside a WordPress page.
3. Unlimited records – Google Site Search only gives you 1000 records in search results and Search IQ gives you all of them.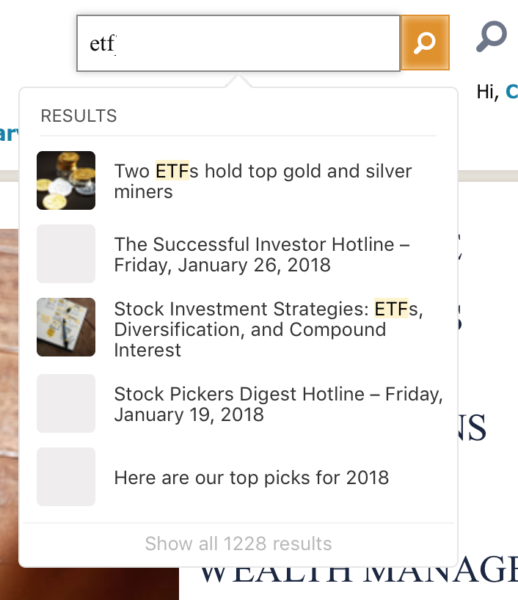 4. Unlimited searches
5. Ability to remove SearchIQ logo from search
Here is a link to the SearchIQ user guide that goes in to more detail on the features available. Pricing for SearchIQ varies dependent on the number of posts on your website and is billed monthly or annually. There are three levels:
Free – Up to 2,000 posts
Startup – Up to 5,000 posts ($19/mo)
Pro – Up to 100,000 posts ($129/mo)
Enterprise – Unlimited posts ($899/mo)
There are also a lot of configuration options in SearchIQ, such as:
Selecting the types of post to search
Excluding post IDs from being indexed
Blacklisting specific URLs to block the site crawler from scanning those pages
You can also make changes to the appearance of the results page, including:
Whether or not to display images
Number of search results per page
Displaying results in list or grid format
Background and text color in search bar
Font sizes
There are even specific settings that you can adjust for mobile experience.  As more users continue to access sites by mobile devices this becomes an increasingly important area to be able to adjust.
All of these settings allow for an improved user experience that you can customize based on what works best for your site. Users are able to sort their results based on relevance, newest results, or oldest results.  This gives them a way to customize what they are seeing for an end result based on their preference.
If you are looking to improve your existing subscription website, and could use guidance on bringing it into the 21st century, please schedule a call with a member of our consulting team, and we can discuss your business goals.