Events and event websites are quickly becoming a highly profitable Internet Business Model
There are many different ways to make money online as a publisher. You can sell sponsorships, impressions, lists, clicks, leads, books and products, periodicals, memberships, events and more.
Out of our current 23 Mequoda Gold Members, 59% do events. Farm Progress is the leader, hosting the Farm Progress Show, the largest outdoor farm show for North American and International farmers, ag businessmen and ag related companies.
Events aren't just for businesses though, Harvard's Program on Negotiation is another example of a publisher who has turned events into a huge percentage of their online revenue.
One online media business we've worked with started generating more than half the company's revenue from online seminars, with a 25-person staff that produces 60 online seminars annually.
Below is an example from our composite case study of a gardening publisher who sells tours once a month to places like Hawaii, China, Holland and other locations in the peak of their flora. As you might imagine, events like tours are typically the most expensive product a publisher sells, so it ends up at the top of the pyramid, generating fewer buyers but more revenue. Nobody has really figured out how to get people to buy a $5,000 magazine yet (unless it's diamond studded), so having a generously hefty product like events is a great platform to work with.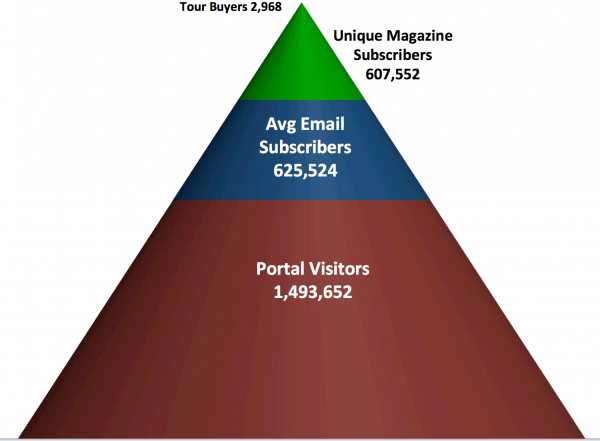 An event website like Farm Progress Show sells one or many events, but may also have many different price / package tiers or number of attendees. Additionally, it publishes regular event updates and has its own social media channels, so it truly is an all-encompassing event website.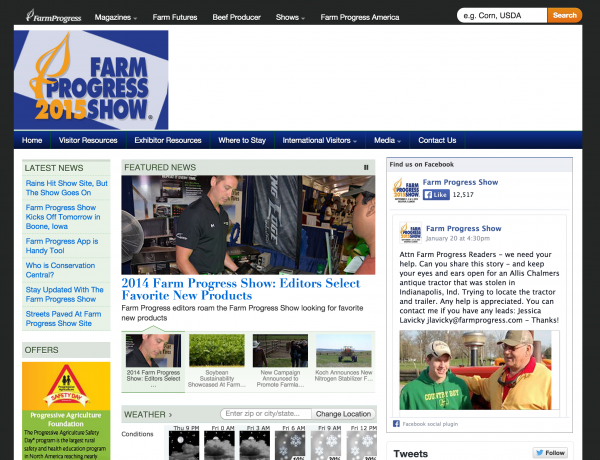 Harvard's Program on Negotiation sells Executive Education programs where they have a catalog of ongoing seminars, courses and master classes.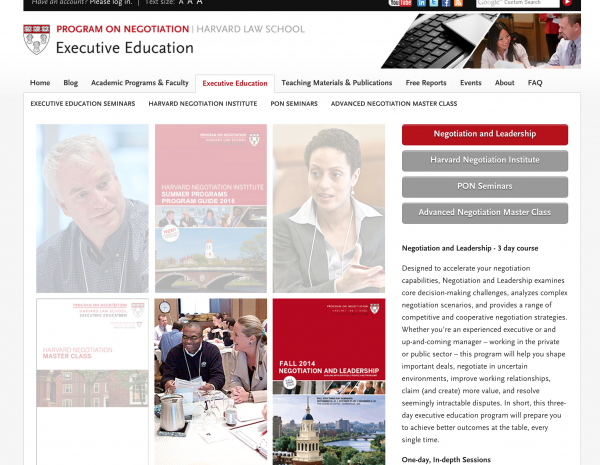 [text_ad]
What about digital events?
Many publishers, and maybe you too, are trying to think of creative ways to market their products while spending less. A profitable option is a digital event – this could be a webinar, live webcast or audio conference.
Even though travel budgets have been cut significantly, employers still need to provide education and training. Digital events are a great way to provide training to their entire staff for one low price.
To be successful, you will need an automated system to accept and track registrations, process payments, and issue confirmation emails with invoices attached. On the technical side of production, you have many style options including audio, web, streaming, video and on-demand solutions. The same content can also be used to produce white papers and live events.
Does your Internet Business Model include selling events? Please share your experience in the comments below.
This post was originally published in 2010 and is updated frequently.