How to avoid black hat SEO practices while embracing a respectable standard of journalism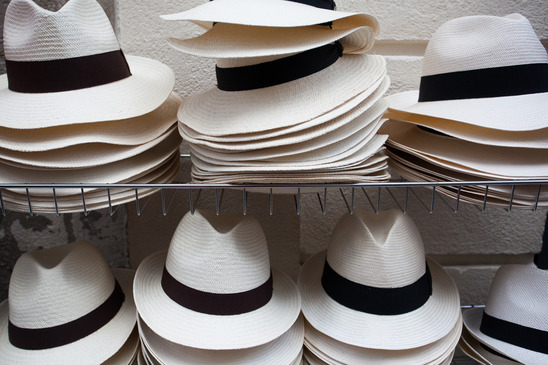 There's a growing trend in which media reporters are investigating why certain websites rank so well. They want to differentiate the white hat SEO from the black hat.
If foul play is afoot, these reporters expose the black hat SEO practices and the offending websites typically feel the consequences. Google has penalized JC Penney, Overstock, Demand Media and many, many more for using black hat SEO practices.
Overstock and JC Penney were guilty of using robots designed to send links back to their website.
eHow.com, with content generated by Demand Media, got slapped pretty hard by Panda. But in record time, the revenues lost from the drop are back up due to some minor (OK, major) adjustments. Why? They deleted 600,000 low-quality articles, edited and revised the ones that were left, and let go of writers who weren't genuine "experts" in their niches. Basically, they cried mercy, said they were sorry and went white hat.
[text_ad]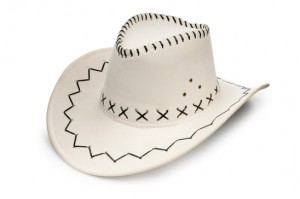 This revised model reminds me of the always smart and innovative About.com, who assigns an "expert" to each of their niches, a business model they didn't adapt recently for SEO but one that has always existed.
In fact, the application process takes several weeks and requires the applicant to write several articles in different styles (lists, reviews, etc.) before they're selected for the position. The content from About has always been strong in search engines, but they've listened to what Google is saying and are publishing even more genuine content recently, encouraging writers to write in the first person and add personal anecdotes.
About.com guides run their own social media communities, send email newsletters and manage forums. Even though About.com is the overall brand, they encourage each niche to thrive on its own and in completely unique ways.
To avoid getting dropped from Google like JC Penney et al, online publishers must avoid creating SEO posts just for search engines. Instead, everything we write and publish online has to be high-quality content.
The constant conundrum we experience as publishers is that it's imperative to write and publish frequently enough to hold a significant position within your market.
Online publishers can take a number of fundamental actions to get more traffic to their website. These include increasing post frequency, promoting all articles through social networks, adding more pages to your site and gaining more good inbound links than the competition. Google has revoked their emphasis on building inbound links due to people spamming their black hats off; however we all know that high-quality inbound links make you look good in the algorithm. Even no-follow social media links make you a look good. The more shares an article has, the more "influence" it has, and the higher it climbs.
In white hat SEO, quality trumps quantity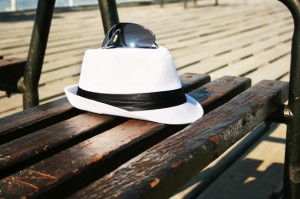 Demand Media would argue that they didn't engage in black hat practices, yet Google penalized them anyway. Matt Cutts, the head of Google's Webspam team, has said that over 500 changes happen within the Google algorithm every 12 months. Cutts is aggressively tweaking the algorithm to differentiate high-quality content from non-quality content.
Currently, bloggers and other web authors are busy generating content. Whether you have a message to share, and need to make a living, or both, don't abandon the scope of high-quality content. But it's hard to slap a label on "high quality content." What is it, really?
Sharing it in social media is an easy way to find out. If people share it, they found it to be interesting, precise and likable. If they don't, then maybe it's a dud. I don't think it's hard to determine yourself what content is high-quality, just hard to admit what's not.
The next time you SEO an article, give yourself the white-hat test:
Is this something I'd be proud to share on my own social networks?
Is there a take-away or revelation that will make people want to leave a comment?
How many times have I proofread this, just because I'm proud of it?
Am I saying something in a different way than I've heard it everywhere else?
[text_ad]
What publishers and bloggers need to do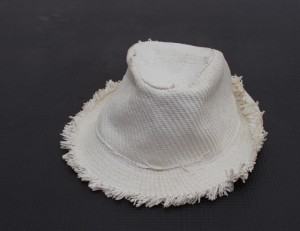 There's a danger that publishers and audience development managers face … if we don't talk to our staff about proper white hat SEO practices, they might end up going down the wrong path. These tips will help:
White Hat SEO Practice #1: Refrain from sending the message of tricking search engines to editors. Use SEO as a service to readers who are looking for good content.
White Hat SEO Practice #2: Do not encourage bloggers to use a frequency that doesn't allow them to add value to the content. If you're publishing 10 short, light, uninteresting posts per week, consider making it five in order to make each post better.
White Hat SEO Practice #3: As a blogger, ask yourself this question everyday, and after every time you publish an article: "Did I help my readers understand something better than before?"
White Hat SEO Practice #4: Maintain a standard of journalism by creating posts with added value that are relevant to your audience. Don't write about topics that you have no business writing about, just for the sake of SEO.
White Hat SEO Practice #5: When aggregating news content, put information in context that original sources fail to do. Don't let editors copy and paste their lives away; write your own stories.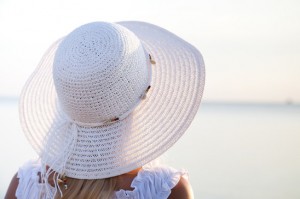 Above all else, never do anything purely for search engines. This is how companies cross the fine line between black hat SEO and legitimate, white hat SEO practices.
We use keyword research for many things, but we always put the content first. Having a keyword to accompany an article is great because when you write high-quality content it should be read for a long time, right? Without keywords, those great articles could get lost on the Internet, never to be read again. There are thousands of companies doing it wrong out there, and Google is penalizing them one by one.
As publishers, stand by your brand reputation and commit to publishing content that people trust. Just remember that Google still searches for keywords in order to help them define your content. They aren't anti-optimization, they're anti-spam. If you're writing great, useful content, you're doing readers a favor by optimizing them so that more people can read them days, months, and years later when they find them in search.
This article was originally published in 2013 and has been updated.