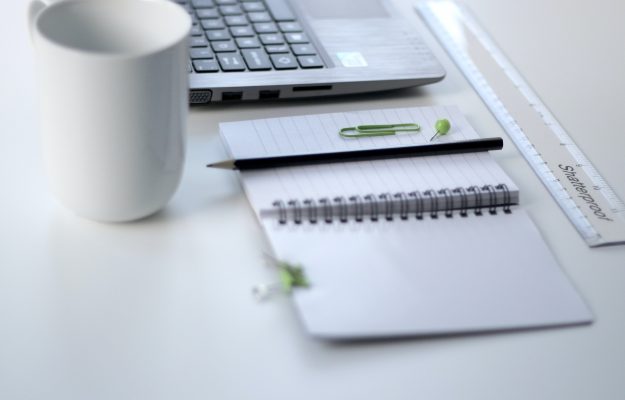 I've always enjoyed SEO and keyword research as a source of content creation. After all, don't you want to write about the things people are searching for? Why would you write about anything else? A blockbuster post, which we consider any post that drives a considerable percentage of your website traffic every month, is usually in your top ten to one hundred traffic-driving posts. They're usually composed of evergreen content too, which doesn't expire quickly.
More often than not, it's the result of choosing a great keyword with high search volume and a low number of competing pages. Over time, it could drive thousands or hundreds of thousands of page views to your site every month.
In other cases, you may have just gotten lucky with your blockbuster post. But lightning doesn't usually strike twice, or at least not dozens of times. And you definitely want more of them. If one blockbuster post is sending you 5,000 unique visitors every month, two could send you 10,000. Three could send you 15,000. Wouldn't you like to spend a couple hours writing three articles that send you 15,000 unique visitors every month?
[text_ad]
And wouldn't it be worth it to set every post up to be a blockbuster post? These are all white hat SEO techniques, not mythology or hype. Creating high-quality content requires you to find out what people want to know, and serve that need with the best content they can find on the subject (and if you can't do that, don't try to write a blockbuster post about it!)
Below I'll outline five steps for doing everything I just talked about, and then I'll share the same scorecard we use to grade every post we (and our clients) write.
Our goal at Mequoda, and for our clients, is to create blockbuster posts every day. So every time we write an article, we are practicing the art of creating blockbuster posts. They don't all win, but a percentage of them do. And they drive a ton of traffic for years. And that traffic converts into email subscribers for years, who convert into buyers for years. It's only logical – optimize your content for search.
If you don't, you'll be plugging away at this working harder than you have to, wondering when the heck you're going to catch a break, for years, until you start.
Five steps for creating blockbuster posts
1: Do the math and find an opportunity for success. Blockbuster SEO articles will present themselves from time to time if you know what to look for. Read up on, and create a Google Visibility Report. High KCIs (Keyword Competitive Index) should be your main focus while looking to create blockbuster SEO articles. Even though many KCIs have dropped due to increased competition online, you'll likely be able to find some keyword phrases with healthy KCIs if you look deep enough. Keywords with low competition (less than 100,000) are great targets too, even if they only have 20-50 searches per month.
2: Infer a question. When people type phrases into search engines, what are they looking for? The questions your audience is asking should be answered in your SEO blockbuster article's headline. SEO blockbuster articles are commonly centered on an educational topic, often including advice on the best information or actionable how-to pieces.
While inferring the questions your audience is asking, make sure you have a good answer. "Keyword research" is a topic Mequoda knows well. We have disclosed the process over and over again. We talk about keyword strategy in our live events and webinars, as it's part of our core philosophy. Since we know the process so well, and have taught it throughout an array of mediums, we have the knowledge and ability to give solid responses to the questions people may be asking , such as "what is the best SEO keyword strategy?"
3: Write a great article. All great articles need a beginning, a middle and an end. They have to be easy to follow, have good grammar and stand out to the readers. They cannot epitomize content farms or contain regurgitated information.
And remember, when you create a unique contribution, ask yourself, "have I added value to the world on this topic because I didn't just say what everyone else has said?" If the answer is yes, you're well on your way to producing high-quality content – the type of content Google appreciates and ranks highly.
4. Publish the blockbuster SEO article and promote it. After you publish the post, Tweet it, add it to Facebook, email it, tell your friends and media outlets about it and ask them to comment on it in hopes of getting the ball rolling. Comments have an impact to both users and Google.
Blockbuster articles usually have a good number of comments, and every time a new comment is added, Google is reminded of the post's relevancy, as the new content added is typically by readers with helpful tips to add to the conversation.
5. Keep score. Set a cut-off date and keep track of the data. List all blockbuster posts and where they rank on the three to five keyword phrases you were targeting when posted. Keep this document to celebrate your success.
Even more specifically, if you want to write blockbuster posts, I invite you to start using the scorecard that we and our clients use to measure every blockbuster post we try to write – remember they only become blockbusters when they enter our top 100 traffic-driving articles.
Blockbuster Post Scorecard
Score 
Possible
Criteria
15
Does the post title include the targeted keyword (KCI .5 or above if possible) from keyword universe?
10
Does the subhead include the targeted keyword, plus a secondary keyword if possible?
10
Is the article more than 300 words?
10
Is the article more than 500 words? (pass if the article links to 3 similar articles)
5
Is the article more than 800 words? (pass if the article links to 3 similar articles)
5
Are there at least 3 hyperlinks from proximity keywords to other content?
5
Is the primary keyword in the first 100 words of the article?
5
Is the keyword density on the primary keyword between 1 and 3%?
5

If the post is recycled, does it include a four-digit year in the bottom (year only, no other date)

5

Is there a [text_ad] for a free download after the second or third paragraph of the post?

5

Is there a [text_ad] for a free download at the bottom of the post?

5

Is the post assigned to just one category?

3

Is the targeted keyword in the URL?

3

Is the targeted keyword in the meta description (156 characters)?

3

Does the post include a question/s designed to encourage comments?

2

Is the post tagged with ONLY the keywords being used in the post? (no made up tags)*

2

Do images contain the targeted keyword in their alt text?

2
Are featured images 1200 pixels wide, to accommodate AMP and social platforms?
100
In case you're wondering what some of this means:
Primary keyword – your main, long-tail keyword
Secondary keyword – a secondary keyword, typically more broad, like a category
Proximity phrases – keywords related to your main keyword that already exist on your site
The only tragedy in blockbuster posts, is when one drops in search.
Usually this is due to an algorithm change or a high bounce rate. We can't do much about algorithm changes, especially assuming you've written high-quality content to begin with – but we can do something about high bounce rates.
If people keep finding your blockbuster post in search, clicking on it, and then clicking back because it's not what they're looking for, Google takes note. It's the major reason why you should never chose a keyword you have no business writing about — even if it has high search volume. Your goal is to find the best keywords in your niche. 
If one of your blockbuster posts is slipping, read about updating blockbuster posts and saving them from Google damnation.
If you have any stories to share about your blockbuster posts, or just want to brag, leave a comment below!
This article was originally written in 2015 and has been updated.