Different strokes for different folks, and different email layouts for different business models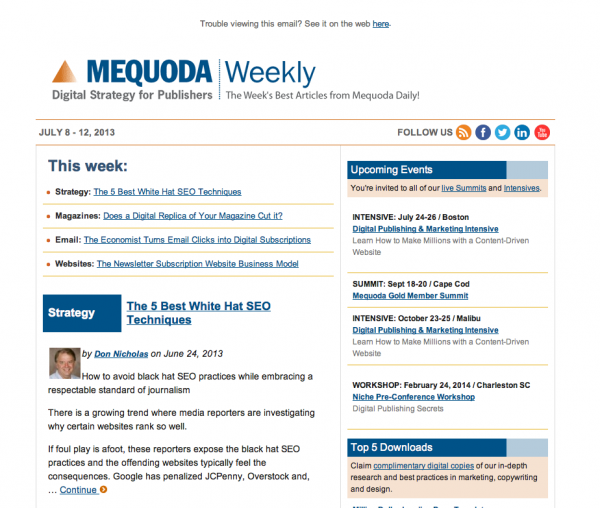 What is the intention of your email newsletter? You spend a lot of time and effort trying to collect these email addresses, so certainly your email newsletter needs a defined business goal.
At Mequoda we have four different types of email newsletters:
Our daily editorial email newsletter has the primary purpose of sharing new daily content and promoting our consultants in the sidebar. Its main goal is to build loyalty with our subscribers throughout the week.
The promotional spotlight email has a single goal of getting you to come hang out with us at an event. It's meant to sell a product.
The Week in Review is a snippet-based email delivered to those who opt into it, or opt out of daily emails but still want to receive our new blog posts. It also promotes our events, because we're not ad-driven and these email newsletters need a call to action!
The circ-builder is meant to build email circulation by promoting a freemium and asking subscribers to forward the email to a friend as the call-to-action.
The snippet-based email layout is meant to capitalize on the busy folks and simply get them to our website. It is built to drive traffic. No time to squeeze in a whole editorial every day of the week? That's cool, just come by and pay us a visit on Friday if you missed anything interesting.
This email layout is used often by news outlets and other sites who publish multiple times per day. It's also useful for publishers who are fueled by ad revenue and where page views count immensely. Here are a few other snippet-based examples:
[text_ad]
Videomaker eNews
uses a two-column approach to snippet emails, offering enough content to satisfy the reader and plenty of room to advertise their many products and guides.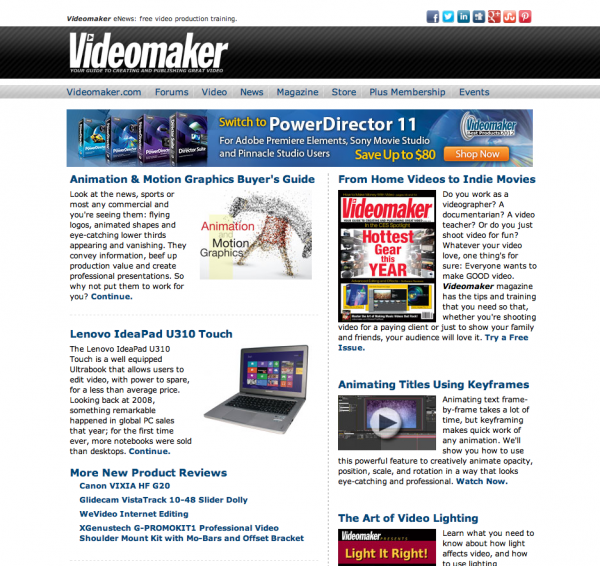 Instead of sending out a daily email newsletter for About.com's most recent stories, they come up with daily topics instead. Bob Schulties, editor of About Today, picks a theme every day and then includes different articles from About.com on similar topics. In the example below, the topic is "tomatoes," so he includes articles and related articles about growing, eating and cooking tomatoes. Each snippet is short and often has more links in it than non-links.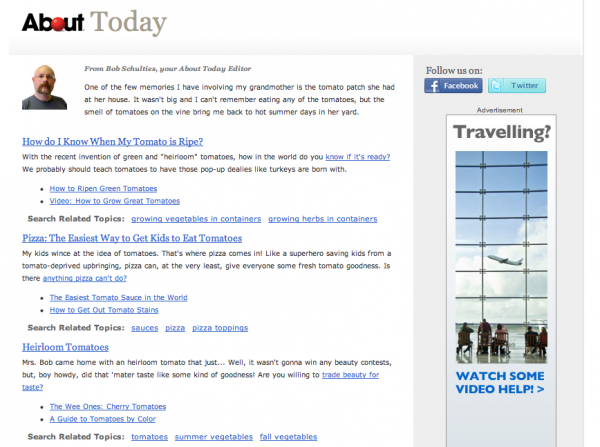 The Ad Age Agency News email newsletter is a great example of a news-based email newsletter using email snippets to drive traffic back to their website. A good headline, a short subhead, and away they go to the full article.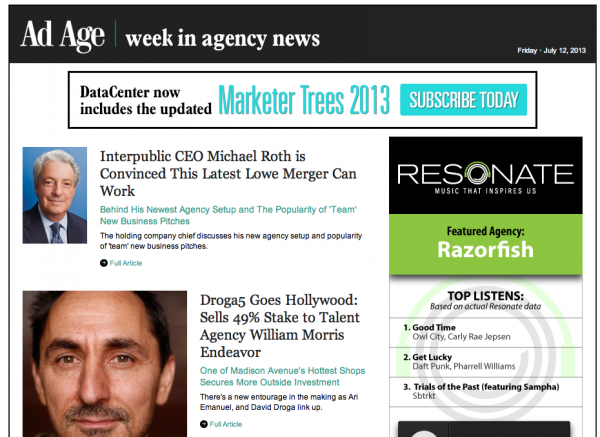 The Daily Buzz from eMedia Vitals is a unique example of a publisher that aggregates much of their content. Many of the links and snippets in their emails lead to the original articles on other websites.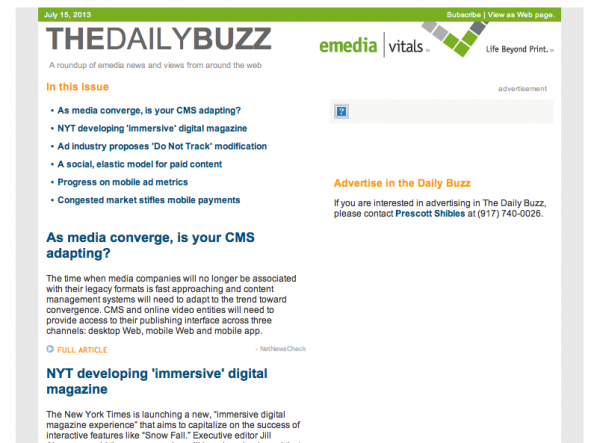 The New on Economist.com email newsletter has no trouble filling up the editorial slots in their email newsletters, which is not all the news they've posted, but often the most interesting.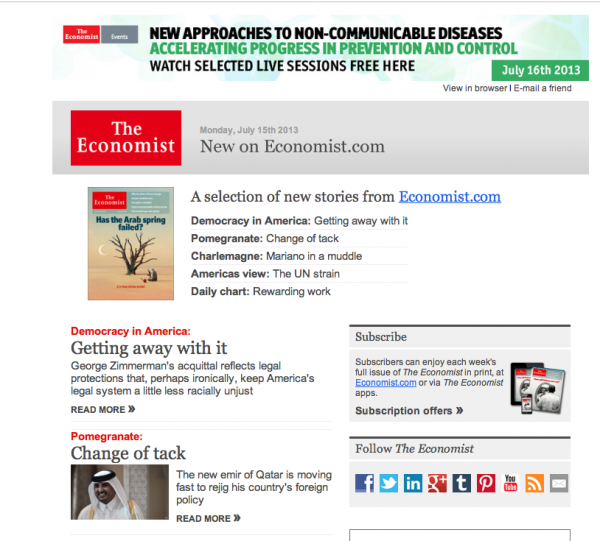 You may notice that most of the publishers above are ad-driven and have every reason to get as many clicks back to their site as they can — something the snippet email layout accomplishes very well!
We believe the snippet email newsletter format adequately presents information for the following reasons.
Present your content well. Since email users may not have a lot of time to devote to your newsletters, make them easy to skim. This way, the content that does interest them can be quickly seen and they can be sent back to your website for the full article. Our daily newsletters include the full article (remember, we're not ad-driven), but our Week in Review uses the snippet email template. We divide each snippet visually so that readers can focus on the different articles easily.
Headlines drive interest. Putting your copywriting hat on while creating the headlines of each news snippet helps attract attention to the content. If you need a refresher on subject line writing, take a look at The 17 Best Email Subject Lines. Each individual snippet should be thought of like an email subject line in terms of reader engagement.
Use visual imagery. If you have images at your disposal, use ones that relate to the content and are aesthetically pleasing. Unique images may even help content get shared with new users. In the Mequoda Daily email newsletter, we use one image in each edition to add significance to our featured articles.
Alignment. Data from eye-tracking marketers have shown that the left side of the screen is the main focus of email readers. Due to this information, the left side should be where your email images are placed. This data may also help dictate potential locations for putting ads in a new email layout.
Centralized theme. If you're utilizing a snippet-based email layout, try adding a theme to each issue. Doing so increases the likelihood of getting all the individual articles read. At one time we used snippet-based emails every day and the overall theme was based on the content of the feature article. Each corresponding article was then related in some manner. Now we only use the snippet email layout in our weekly, and the theme is basically "It's Friday, so catch up before the weekend!"
Are you using a snippet-based email? Have you tested it against long-form emails? Which ones perform best for you?
—–
Chris Sturk contributed to this article.