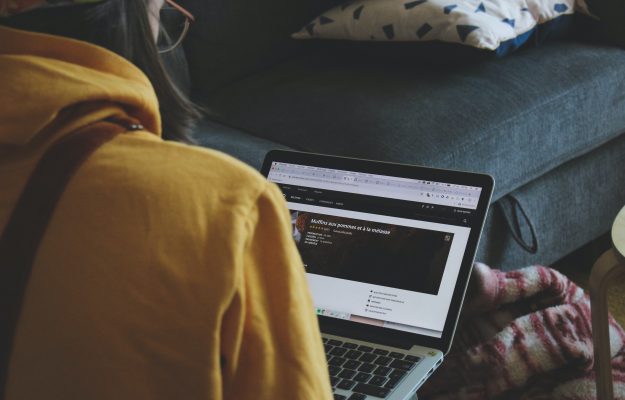 Because an amazing amount of work goes into producing each new issue of your digital magazine, promoting each issue should leverage the unique content included in that issue. We can spend hours researching and discussing the merits of the cover story topic and how it should be presented. Your digital magazine cover story thus becomes a nexus for promoting each new issue through all of the native online opportunities that abound.
Stepping back a minute, this checklist only works if you have a web magazine. While there are time-tested protocols for promoting a new issue of the print magazine, web magazine promotion is conceptually similar and mechanically very different.
You can order your promotional efforts such that the initial efforts leverage the new issue content, and subsequent promotional efforts become derivative of your initial efforts giving you the most bang for your buck in terms of marketing outreach.
[text_ad]
The new issue preview
Step one is to create a well-written, easy-to-follow issue preview that starts off by focusing on the cover story, providing some value to the reader, and then moving on to highlight other stories in the issue. Your new issue preview can include hyperlinks that go not only to the magazine website homepage, but that can deep link into the individual stories that are mentioned. As you know, part of our strategy includes a metered paywall for all of our web magazines where we typically grant visitors access to three pages or three articles per month. A typical new issue preview will link to at least three and perhaps as many as seven articles in a given issue.
The email-based new issue preview
Perhaps the most powerful use for this new issue preview is to get it into the hands of your current paid magazine members and free magazine members. We typically produce two issues of the new magazine preview where the premium paid members get a version with deep links to all of the mentioned articles. A second version goes to our free members and includes links to a special introductory offer that upgrades them to premium membership and lets them access all the stories in that issue, and more. This version of the new issue preview would also include 300 to 500 words of marketing content that describe the benefits of being a premium member plus a call-to-action to upgrade now.
The press release-based new issue preview
A third version of the new issue preview may be distributed using a press release service with the goal of getting websites and smaller media outlets to pick up your story and run it as their own. Some media outlets will simply pick it up wholesale, and others will reach out and ask for premium access to your web magazine so they can do their own original reporting. Your press release should always point out that members of the press can be granted premium access on request to facilitate their research and review of your content. When these enterprising editors, writers, and bloggers reach out, there should be a process for assisting them, befriending them, and working with them to your mutual benefit.
Daily and weekly newsletter mentions
If you're following our methodology, you publish daily and weekly email newsletters that are tied to your website blog or portal. These newsletters should include marketing blocks that can accommodate third-party sponsors or your own marketing content which can be used to promote your new issues, using a very short call to check out the new issue, typically the cover story.
Leveraging social media
With a metered paywall, premium articles can be distributed through social media channels alongside free content in the same ways. As social media users click on the content and use up their free credits, they are taken further down the path of converting to premium subscribers. New issues can also be promoted on social media, displaying the cover of the recent issue and a preview of what's inside. Twitter and Facebook are particularly useful for earning social points on Google's algorithm, and content should be distributed onto both, adding Pinterest, Instagram, LinkedIn, and other social networks if appropriate to the audience and if resources are available.
Leveraging legacy media
Depending on the topic you cover, there may be ample opportunity to make guest appearances on national and local radio and TV. The 21st-century addition to this time-honored way to promote your new issues would be the explosion of podcasts that look very much like traditional radio and TV talk shows, but which are now distributed through one of the many growing podcast networks.
What other ways do you promote your new digital magazine issues? Let's discuss more in the comments below.