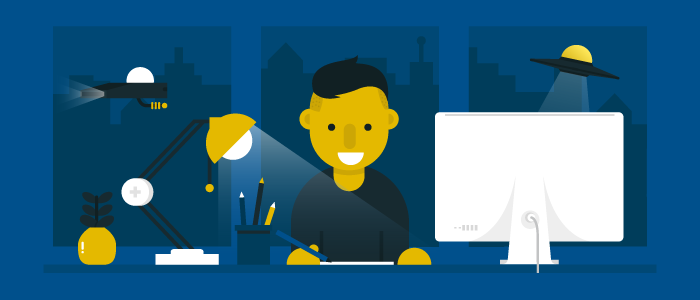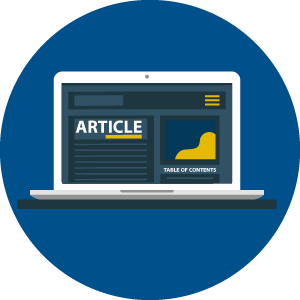 The answer many people give to the common question, "What is a web magazine?" is often incorrect by our definition.
Some may say that a magazine's website is a web magazine, but strictly speaking that's not correct.
Others believe a web magazine is the same thing as a digital magazine, and they're partly right, but perhaps not for the reasons they think. We do use the term online magazine interchangeably with web magazine, though.
Confused already? Let's iron things out because even our own definition of a web magazine has changed over the years, but now that we routinely build web magazines for our publishing partners, we're pretty clear on the definition.
A digital magazine can reside on any digital electronic device, whether it's a desktop computer, tablet, or smartphone. It could be an app, but it doesn't have to be. That makes the term "digital magazine" a catchall phrase with several different, more specific terms underneath it.
Digital magazine apps, also referred to as "tablet magazines" and "mobile magazines" are two of these often-used specific terms, referring precisely to magazines viewed via an app on a mobile device. But because consumers can now access different kinds of mobile magazines on a tablet or smartphone – as I'm about to explain – and because they can also access what is commonly called a "tablet" magazine on a smartphone, Mequoda gets even more specific, referring to "app" magazines.
So app magazines are just that – magazines accessed via an app on any mobile device. App magazines haven't taken off the way we think they should have, which is why we started developing the first cross-platform web magazines.
[text_ad]
So what is a web magazine, then?
Well, this is the fun part! Mequoda helped Prime Publishing (and several others since then), launch what we believe to be the first-ever web magazine, and it's a specific type of digital magazine, just like app magazines. But it's not a magazine website.
A web magazine is a linear, finite edition of a magazine, just like the app edition. Readers can turn the pages and progress through the magazine the same as they would an app or print magazine.
Unlike an app edition, it's accessed on the Internet through a web browser, meaning it's accessible on any device and any platform, without restrictions. And unlike print magazines, it also delivers access to a library of all past articles, instantly available with just a click.
And it's built using responsive design, so it functions well on a tablet, mobile device, or on a desktop computer. There is no app download required, and it is viewed the same no matter which device you are on.
Though it's a magazine on a website, it's not a "magazine website," which is not a magazine at all, but rather a collection of posts that are derivative and/or identical to content found in the magazine, but not ordered in a linear fashion like a magazine.
Unlike a website, a web magazine is designed to be experienced exactly like a magazine. At a website, or in Mequoda-speak, an audience development portal, the user generally arrives as the result of a question they want answered, that they searched for on Google. They arrive to the free portal article, and there are other related articles available by hyperlink that they may also read.
But having answered their question, the free portal user is usually done with the website after only a few minutes.
But with a web magazine, a reader finds the issue date and a table of contents and is invited to enjoy a linear "discovery" experience like any other magazine, in which there is a table of contents, and they can navigate page by page, instead of by topic, to find out what's next.
It's certainly a few steps ahead from good old flipbooks, which were, as Mequoda's Founder Don Nicholas explains, "certainly a good first effort by publishers to use the Web as a magazine platform." Unfortunately, flipbooks don't tend to be user-friendly, offering a poor experience that is not responsive to the size of the viewing device, which is reflected in reader engagement data showing readers usually only stick around for 8-10 minutes with a flipbook edition of a magazine (versus 50-70 for a typical print magazine).
But more importantly, flipbook content can't be reformatted into an associated library. "Flipbooks were the first generation of digital magazines," says Don. "This is the second generation, and a big step forward."
And this, we hope, is a clear and distinct explanation in answer to the question, "What is a web magazine?" More than a digital magazine, not an app magazine, and not a magazine website. Pages of the magazine are open to the public, and searchable like other pages of the website, but there's a paywall, and the main magazine navigation is consistent throughout, signifying which content is for magazine subscribers and which is not.
Mequoda Best Practices
As with app magazines, Mequoda's Best Practices for web magazines will continue to evolve. However, here are what we currently consider Best Practices for web magazines:
Design:
Readable design with reader-friendly type
Easy to navigate with the table of contents always available
Readable from cover to cover by using a hyperlinked table of contents
Content
Images and video used to enhance experience
Free content included in front of the paywall
Native advertisements placed in front of the paywall
Access to a library of all past articles instantly available with just a click
Functionality
Scrolling text and images
Hyperlinks to other products
Sharing tools available for all content
We're eager to hear what you think of web magazines, and hope we've answered the question, "What is a web magazine" clearly, so you won't be confused by the wrong answers.
If you'd like to see examples of the web magazines we've built, take a look at Food Gardening Network, I Like Crochet, Yankee, and Financial Freedom magazines.
Let us know if you've seen another web magazine, or if you have any questions about what constitutes a true web magazine!