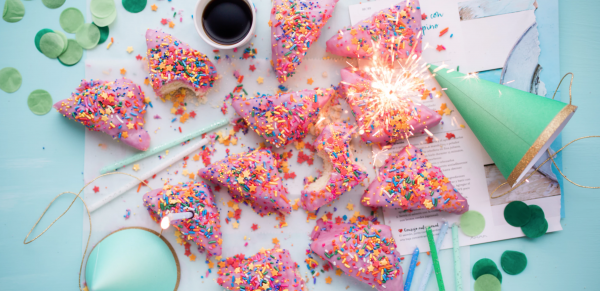 If you're not writing contextual email text ads, your magazine marketing and paid products aren't selling as well as they could be.
Have you ever thrown a birthday party for your kid that was totally themed? Teenage Mutant Ninja Turtles—you got this. There was pizza and ice cream (the Turtles' favorite food combo). All the kids got red, blue, orange and purple eye masks. A pin the pepperoni on the pizza game. You even made (kid-appropriate) "toxic ooze" jello shots.
Any parent can understand the importance of following through on a theme, especially when a birthday is at stake.
So why, then, do we often see so many magazine websites promoting products that seem totally unrelated to the on-page content?
Imagine you're a car magazine for car dealers, and suddenly a freebie for apple pie recipes appears to collect email addresses. Well, that's great and all, but you'll be building an audience of people who are hungry and craving apple pie, not necessarily car dealers (although I'm sure plenty of car dealers are also hungry for apple pie.)
Now apply this to paid promotions. You're in an email newsletter for Real Simple and there are three articles. One is about organizing your closet, another is about picking paint colors, and the third one is about bathroom remodeling.
Then sandwiched between those articles you have an email text ad for a paid ebook on planting tulips, an ad for their weeknight meal planner app, and an ad for their stationary line.
A bit of a disconnect, right?
At no point in the email did Real Simple talk about gardening, food, or writing to penpals. Could the readers be interested in all of the above? Sure, Real Simple is a general interest magazine, so gardening, food, and stationary could be of interest to readers. But it's likely that the subject line that got people to read had nothing to do with those topics. And so the people you've attracted to open the email newsletter might be on a totally different page.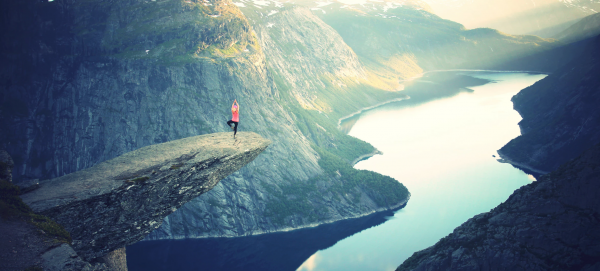 Magazine marketing best practice: Always align free email promotions with paid products
Let's say you're Boating magazine, or a boating niche publisher. You have a Portal with free content, a magazine website that sells your magazine, and an online store with a dozen books that sell for $10-$20 each. You have 10 boating topics you write about on your portal, and you publish five days a week. You also have 10 paid books, one for each topic you write about. So far, so good, right? This makes daily emails a no-brainer.
If you're publishing a new post about fishing on Monday, your featured product in your daily email is a $20 book on Essential Fishing Skills, Tips and Tactics
If you're publishing a post about water sports on Tuesday, your featured product in your daily email is the $10 2017 Water Sports Gear Guide
If you're publishing a post about pontoon boats on Wednesday, your featured product in your daily email is the $15 2017 Pontoon Buyers Guide
Books are an easy way to teach this concept, but ultimately, you're trying to increase magazine subscriptions too. Find innovative ways to promote your magazine by highlighting the feature stories in your magazine.
Say you're Cosmo. If you have a free article called How to Curl Your Eyelashes that you're promoting in your email newsletter, and the feature article in the most recent magazine issue is 26 Ways Your Eyelashes Can Be Darker, Curlier, and Longer, then why would you lead with a simple email text ad that says "Save 20% on Your Subscription — Subscribe Now!" Your email text ad should say:
Our March issue features an interview with eyelash expert Lucy Lash. Get instant access to 26 Ways Your Eyelashes Can Be Darker, Curlier, and Longer when you subscribe today. Download your first issue instantly.
Or you're Gluten-Free Living. In your email newsletter, you have a free recipe for Gluten-Free Cornbread. Meanwhile, your most recent issue has a feature article on How to Make Cakes, Cookies and Pastries Gluten-Free. Why not skip the generic magazine email text ad and write something like:
Do you have a gluten-free sweet tooth? Our April issue includes a 12-page special section on How to Make Cakes, Cookies and Pastries Gluten-Free. Get immediate access when you subscribe today.
You get the idea. In your daily editorial email, there should be complete alignment between the free article, and the paid product, which will boost conversion rates on your free editorial emails.
How are you converting free email subscribers into paid product buyers via your email newsletter?