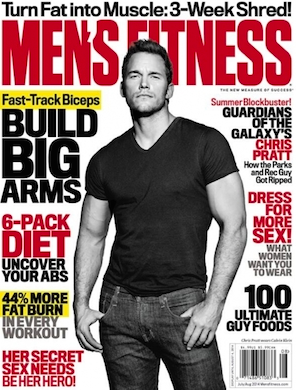 Men's Fitness announced this week that 8.4 million unique visitors came to the magazine's website in July, which represents a 106% increase year-over year.
MediaBistro.com's FishbowlNY reports that parent company AMI – which hired David Zinczenko as editorial director in 2013 – claims the traffic is a record for the site. In addition, newsstand sales are up 20%, coinciding with Zinczenko's shift in editorial scope: The magazine has gone from pure health to a health/lifestyle hybrid.
"This is not only a testament to the hard work and dedication of the entire Men's Fitness team, but to the commitment of American Media CEO David Pecker to deploy the resources needed to create a premiere lifestyle brand," Zinczenko says in a statement.
To read more about Men's Fitness mag setting web traffic records, visit FishbowlNY.com
Consumers are telling us loud and clear what they want—are you listening? Download a copy of our 2018 Mequoda Magazine Consumer Study for FREE, to find out how you can improve your digital magazine rapport with subscribers.