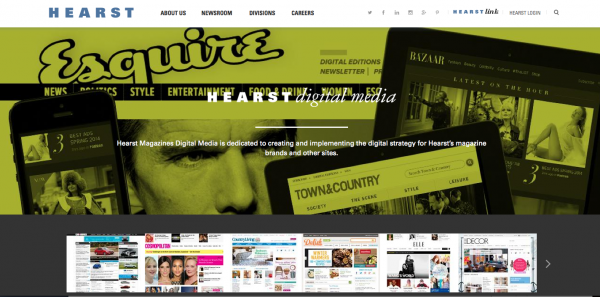 Hearst's 18 glossies will work off of one centralized digital news desk, according to Digiday.
The desk staff will start small, with a writer, an editor, and two photographers. They'll produce content that can then be distributed and placed across appropriate Hearst properties. The emphasis will be on shareable stories. Hearst is careful to say that the desk "won't replace but will augment" individual magazine staffs, according to Lucia Moses.
"It makes sense," consultant Peter Kreisky told her. "I expect to see more sharing of editorial production across titles. The glory days when the edit department didn't have to answer for its costs are long gone. If they can reduce the cost of some content, they can invest in more proprietary content."
To read more about Hearst's new approach to digital, visit Digiday.