When running a media business, it is vital to implement a strategic management system, as opposed to operating an old-fashioned command-and-control management system.
Strategic management treats the enterprise as an information producer, and employees are valued for their creativity. Conversely, command-and-control management (your father's management) treats the enterprise as a machine, with employees viewed as replaceable parts.
Strategic management involves setting specific goals, aligning those goals with the organization's values, vision and mission, supporting those goals through your day-to-day activities, and finally measuring the success of the overall plan. Implementing a strategic management system in a media environment greatly increases productivity and economic output.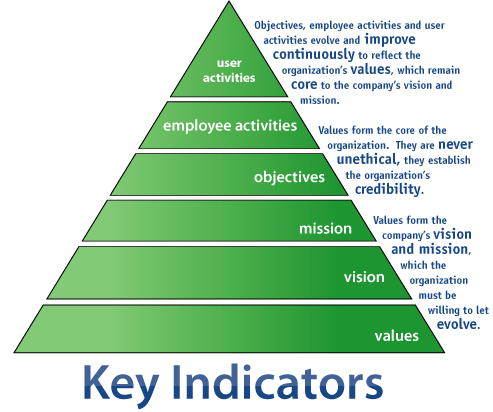 Components of a Strategic Management System
This article was written by Don Nicholas with the help of Jane E. Zarem. It is just one part in a series on the Mequoda System. See below for the rest of this series:
1. An Introduction to the Mequoda System
2. Mequoda System Habit #1: Implement a Strategic Management System
3. Mequoda System Habit #2: Build a Mequoda Media Pyramid
4. Mequoda System Habit #3: Build a Mequoda Website Network
5. Mequoda System Habit #4: Organize Content Around the Customer
6. Mequoda System Habit #5: Create User-Centric Websites
7. Mequoda System Habit #6: Implement a Mequoda Marketing System
8. Mequoda System Habit #7: Make Metric-Driven Decisions
9. Repeat the Continuous Improvement Cycle
To see our latest revitalization of the Mequoda System, download our most recent FREE Online Publishing Secrets white paper.