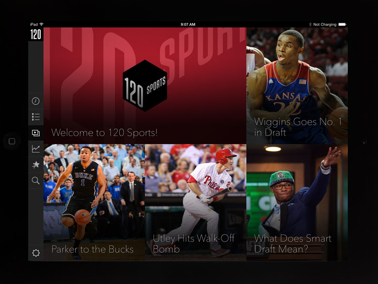 Time Inc.'s digital reinvention continues with its new 120 Sports app, which was launched last week.
Talking New Media reports that the app will feature two-minute videos, and that the Chicago-based, Time Inc.-backed company has secured partnerships with MLB Advanced Media, the NHL, and others.
"Getting hold of quality sports video is an incredible, and expensive, challenge," writes D.B. Hebbard.
"The new app has launched into the Apple App Store first – and as the company has shown an excellent ability to swing deals, it is probably the case that 120 Sports worked directly with Apple – providing Apple a 30 day exclusive on the app. In exchange, the app is currently listed first in the App Store under Best New Apps, as well as on top in the promotional carousel as an Editor's Choice."
To read more about Time Inc.'s 120 Sports app, visit Talking New Media.