The fundamental differences between web analytics, plugin analytics, and social sharing platform analytics
Radio pioneer Lee De Forest once argued that, "while theoretically and technically television may be feasible, commercially and financially it is an impossibility."
Just like the television, and every other new means of communication, social media has seen its "…but where's the money?" days. And ROI may have been the most-hated acronym in the social media circle at one time, but today it's just another way to prove the effectiveness of humanizing your business.
As a business owner, editor, or social media implementer, you require the numbers that tell you what you're doing right and what you're doing wrong. If De Forest could have even imagined Google Analytics back in 1926, his brain probably would have exploded. Luckily, we have a plethora of options to see these numbers that keep our businesses rolling and our eyes on the goals—stay in business, become more profitable, and keep customers happy.
Google Social Analytics
Google Analytics has recently made it incredibly easy to start measuring your social media efforts. Up until this recent June, you were stuck developing your own social media functions within GA which caused most business owners and managers to put that task on the "things to assign when I get around to learning what the heck I'm assigning" list.
Now Google has launched the beta version of their latest dashboard which automatically includes social analytics. This is a process that began when they opened up Social Plug-In Analytics in June, and as a bonus, made it even easier by working with WordPress plugin developers like AddThis, ShareThis and AddToAny which meant that you had even less work to do.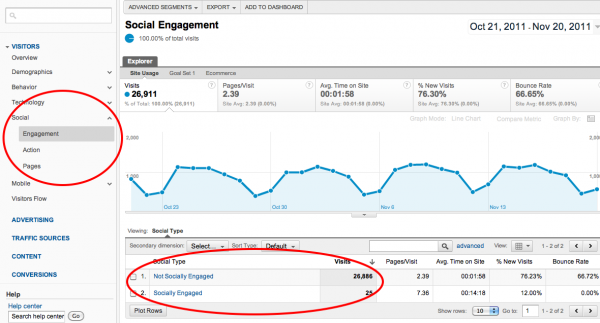 Social analytics with Google went from being exhausting, to a heck of a lot easier, to a no-brainer. Now, it's just a matter of what you want to take from these analytics that will determine if you want to venture into other platforms for your other social media milestones.
Don't worry if your numbers are low to start because they only just started rolling things out, but you can see from this sample one thing that looks promising – "socially engaged" users visited more than double the amount of pages as others. The take-away? Bring in more socially-savvy users!
Find out the CMS features that publishers require to manage an online publishing business. Download a FREE copy of 7 Ways Haven Wordpress Goes Beyond Wordpress, and discover the features all publishers should have access to for a bigger audience, greater revenue, and higher profits.
Social Media Plugins
I might have mentioned back there that Google Analytics is now integrated with plugins like AddThis, but even without that integration you can use plugins like AddThis to get social media analytics. As a bonus, if you're on WordPress, you can get those analytics right in your dashboard.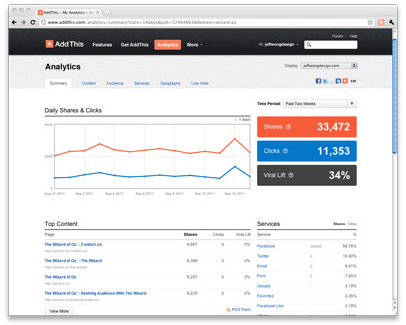 Hootsuite Analytics
Hootsuite is not only the best tool I've found to manage social media accounts, but it also offers a good set of customizable analytics reports. While Hootsuite and their basic reports are both free, you're better off paying their tiny monthly fee to get an account that can be managed by multiple editors, and pay the extra fee for more robust social media reports that are customizable and even printable, which may come in very handy depending how big and old school your company is.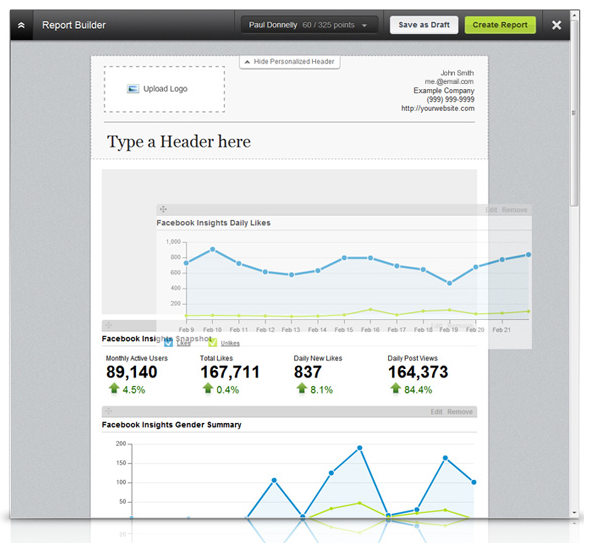 So now I tricked you here by only giving you three ways to get social media analytics, because it's not really easy to say which is best—it all depends on your goal and where your efforts are focused. These three focus on the all-inclusive. While these might be my top choices in that arena, there are plenty of other options like SocialBakers for advanced Facebook analytics, while something like PostRank Analytics is meant to help you build customer loyalty.
Now's your chance to weigh in. What tools have been the most helpful to you in measuring your social media efforts?