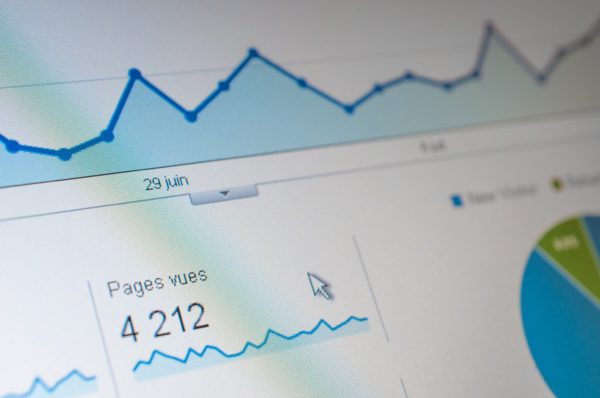 As someone who's looked at your website every day for a long time, it would be a challenge to review your own website design. Is it the best website design? Maybe not, but is it passable? There are probably several items on your mental to-do list—items that need to be optimized, edited, and updated. Often, when we finally get the chance to update our websites, it's months after we've discovered the original issue.
That's why we're going to give you a quick checklist of the best website design for any subscription website, based on our internal website design scorecard, to remind you of the items you should be paying attention to the most. While these guidelines are by no means the complete list of website design practices, they are essential to sound, effective website design. We're sure that implementation of these practices will result in happier, more satisfied website visitors.
…and don't add it to your mental checklist; Print it out and take notes if need be!
[text_ad]
1. Does your website homepage tell the user who you are and what you want them to do?
To communicate strategic intent, you must first know the answers to these questions: What do users want to do at your site? What do you want users to do at your site?
When a first-time user lands on your homepage—or any webpage, for that matter—it should be immediately obvious to that user, by simply scanning the screen, what can be accomplished, seen, or found on that site and/or that page.
Clearly and prominently focus on the action(s) you want them to take and that they expect to take: Browse? Buy? Subscribe? Sign up? Join?
The content and graphics should be well-presented and prioritized in order to guide the user's eye to the desired action(s).
Further, those action(s) should clearly relate to the strategic mission of the company.
2. Does your online product/website offer more than your print product does?
A subscription to Yankee includes the current issue, 6 additional digital issues per year, 12 years of archives, and 9 bonus issues available only online.
A subscription to Ceramics Monthly gives access to interviews and discussion of work by contemporary artists, recipes for clay and glazes, and practical studio tips shared by potters.
A subscription to I Like Crochet includes web and tablet editions, 150+ exclusive patterns, video tutorials, an archive of 600+ patterns and articles, and mini crochet collections.
3. Is the user able to easily start building a relationship with you?
Website success depends on providing incentives to encourage visitor registration.
Email registration permits the website to follow up with visitors at a later date, using alerts or newsletters.
An email capture form at the top of your page or as a pop-up will capture their attention at the beginning of their visit. Using text ads in articles and keeping your email capture form at the top of every post with OFIEs will keep it in their view once they leave the homepage. Offering a free product, like a white paper, will increase conversions significantly.
Buttons for people to follow you on Facebook, Twitter and even YouTube will keep your content in their constant daily feed. If they opt out of your email newsletter, you can still keep their attention on any of these platforms. These buttons work best on the top right corner of your website, or at the top of your right navigation bar.
If a website does not attempt to capture the visitor's email address, or ask visitors to follow them on social media, visitors may never revisit.
[text_ad]
4. Are you attempting to build any kind of online community?
The ultimate goal of community-building programs is to increase the consumer's connection to the site by fostering a sense of camaraderie or belonging among unique groups of individuals. Some of the Internet's most successful websites enable their users to generate more than 99 percent of website content.
Does the website encourage feelings of belonging, enthusiasm, and loyalty?
Does it motivate you to become involved by asking a question or contributing a comment?
5. Does your navigation bar stay the same across your entire website?
Users of your site should be crystal clear about where they are in your site, where they can go, and how they can get back to somewhere they've been. With the exception of certain processes, like order flows, they should be able to navigate to all major areas of your website from anywhere in your website.
Does your persistent navigation reflect the depth and breadth of your content?
Does it provide quick and easy access to customer service?
Is it intuitive?
Is it consistent throughout your site?
6. Does the lingo on your website make sense to everyone who visits?
Far too many websites use language that is better understood by the site's sponsoring organization than by its audience. Attention needs to be paid to the labels used in navigation and page titles so that it is consistent with itself and with the audience's mental models for the content.
The added bonus here is that key phrases and words that your audience understands will also improve your ranking in search engines, as they have been designed to evaluate relevancy as a "human" would.
7. Is the content on your website easy to read?
We've known for ages in print that effective use of better fonts and more white space (number of columns, bolding, margins, etc.) increases reader pleasure. The same design principles apply on the Web.
White space and employing Gestalt principles of continuity, similarity, and proximity are even more important when formatting news content for the Web. This is because Web users tend not to read pages to determine if the content is relevant to their information search. They scan for information or clues to where they might find what they're looking for.
8. Is your website organized so every user knows where to go?
On content-heavy websites, optimizing usability and finding space to provide important marketing links is a challenge. Eye-tracking tests have revealed that people use a "Z" shaped scanning pattern when scouring Web pages for information.
They are less likely to scroll down the homepage than they are on pages that are several levels down.
Keeping critical marketing information and contextual navigation on the top screen ("above the fold") is essential.
Using primary marketing quadrants to generate brand-related revenue or build relationships and communities with users is the sign of a well-designed site.
Every website has its own strategic intent and not all of these guidelines may apply to you. However, it's important to take a fresh look at your website every once in a while to determine if your homepage is designed to attract and convert visitors the way you expect it to.
What would you add to the best website design guidelines? Leave a comment.
[text_ad]