Setting up a subscription website could be a costly test if you don't think about these three things first
The answers are not always obvious, even to a seasoned print or electronic publisher. Setting up a subscription website from scratch is very different from running an existing enterprise. Our understanding of website publishing is rooted in the world of print, which has given us insight into the similarities and differences between a successful subscription website launch, and an unsuccessful one.
Publishing online is different from print publishing in several ways. While all the traditional revenue streams apply (subscriptions, advertising, classified listings, and product sales), digital publishers also rely on affiliate marketing programs. These programs are revenue streams unique to the web. The mix of revenue can also be quite different from print publishing, with advertising being less dominant than in magazine or newspaper publishing.
Find out the CMS features that publishers require to manage an online publishing business. Download a FREE copy of 7 Ways Haven Wordpress Goes Beyond Wordpress, and discover the features all publishers should have access to for a bigger audience, greater revenue, and higher profits.
The sources used to generate website subscriptions are very different from those used to generate print subs. While print publishers rely on direct mail and insert cards, online publishers use search engine marketing, affiliate marketing, and co-registration marketing to build a subscriber base. Successful online publishers also give away 10 to 20 percent of their content for free – via email newsletters and free articles on their Portals as a key strategy.
The economics of online publishing are also different than print. For example, a very successful B2B subscription website may have 75,000 basic subscribers who get limited content, and only 5,000 to 10,000 paid subscribers who have access to full content. The basic subscribers are valuable, because some percentage will become paid subscribers, and they do generate some revenue from advertising, affiliate, or product marketing programs.
Before setting up a subscription website, determine your true niche.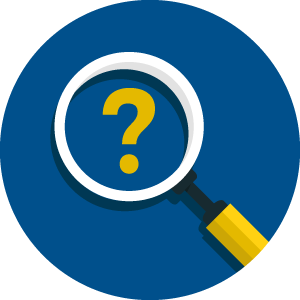 If you're a legacy magazine publisher, then you already know your niche. But for those of you who are launching a new magazine with a subscription website, you have the advantage of defining your niche first.
Without a strong product concept, you have nothing. As a digital publisher, you are running an information business. First and foremost, you are an information provider – marketing is secondary. So what will you provide your readers? And why are they going to want it?
Get the concept down in a simple position statement of one to three sentences. If you can't do it in 25 words or less, you probably don't have a good idea…or at least not an idea that's fully developed. A tightly focused subject – for instance, "restoring 1960s Mustangs" instead of "restoring Ford cars" – is particularly important for subscription-driven websites. Your website should be targeted to a specific group of readers who share very specific information needs, and are willing to pay a premium price for that information.
You must also identify your editorial competitors, both print and online. For print competitors, you should gather at least six months of back issues. Study what they're doing and figure out how your concept will position against theirs.
Remember, a great subscription website always comes with a free Portal. A Portal offers its readers free news and evergreen content, making it part periodical and part encyclopedia that can be used by search engines to index the site, and generate more email subscribers, which turn into magazine and website subscribers, and that means more revenue.
A subscription website can also offer a software application that is web-based and provide interaction between your data and personal data supplied by each user. The stock portfolio managers offered by many investor websites are just one example of a "sticky" interactive website application.
Before setting up a subscription website, determine your audience.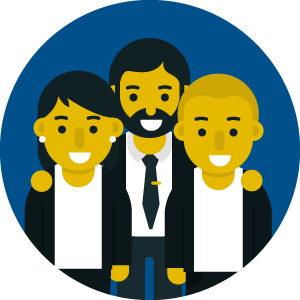 Who – precisely – is going to take time out of their life for your website? Why will they need or want your website? You must be able to provide a simple and logical explanation of who wants your services. Your goal is to locate a target market focused on people who …
Have an established interest in what you'll be writing about;
Are proven website users and subscribers;
Are part of either a growing or very stable audience; and
Are not adequately served by existing publications and other websites.
The biggest mistake website publishers make is overestimating the number of people who will subscribe to their website – most print newsletters, for instance, never reach more than 10 percent of their potential audience and many run quite profitably with only one or two percent of the market. Niche websites are no different.
In fact, a willingness to pay for print newsletters is one great indicator of demand for a subscription-driven website. At the same time, the interactive nature of the web has created many very successful subscription websites that have no newsletter counterparts. Many successful websites don't compete with traditional print publishing. Still, there is always an offline competitor that must be identified to properly understand your online opportunity.
Before setting up a subscription website, quantify the economics.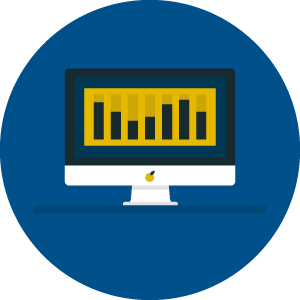 We are not looking for details here, but big-picture data:
How many paid and free members or subscribers will you have?
How much will you charge for an annual subscription?
What other revenue sources can you depend on?
How will you generate members or subscribers, and how much will they cost?
How long will they stay members or subscribers?
How will you host your website and what will that cost?
How many staffers and freelancers will you need to execute your vision?
This analysis should be done with numbers that represent your website in a mature, developed state – perhaps three to five years old.
Finally, you are looking to develop a website prototype and a full, professionally prepared business plan. You'll use these to prove and fine-tune your concept before incurring the expense of building the working website and developing the real content you'll need to fill it. You'll also use your prototype and business plan to raise funds for the launch phase.
Start with the test phase and determine how much money and time it will require. A complete business plan usually requires you to perform a market test, to line up key personnel, and to prepare and test a non-working website prototype with potential customers. This is all in addition to preparing the financial projections and writing the business plan itself.
Adding it all together, a small niche could be tested for as little as $100,000, with $500,000 being the average. Keep in mind that the intense time required might also cost you money (in lost income) if you have to leave or curtail your current employment. While 12 to 18 months is the average timeline for a website launch, we have seen successful ventures get up and running in six months. Anything less would be extremely rare and would require shortcutting many of the steps required to build a successful subscription website.
If you're looking to start setting up a subscription website from scratch, or if you are a magazine publisher who is looking to extend your brand with a subscription website, schedule a call to chat with Don and Kim about your goals.