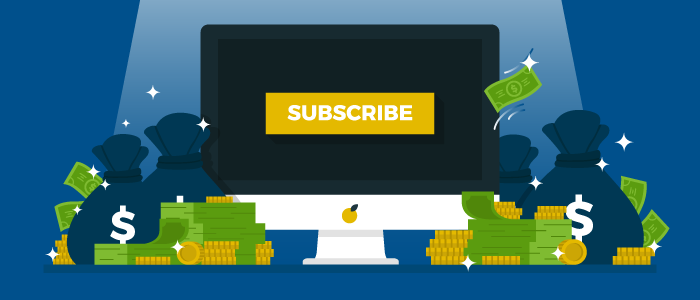 Coming up with the right subscription website business model(s) is usually the biggest stumbling block for those wanting to get into this business.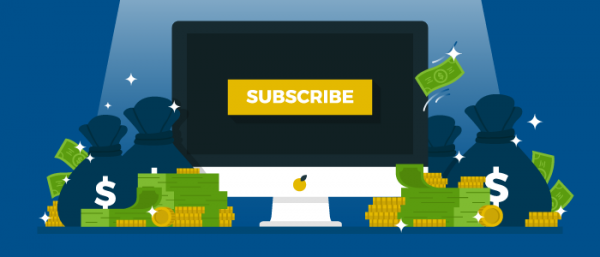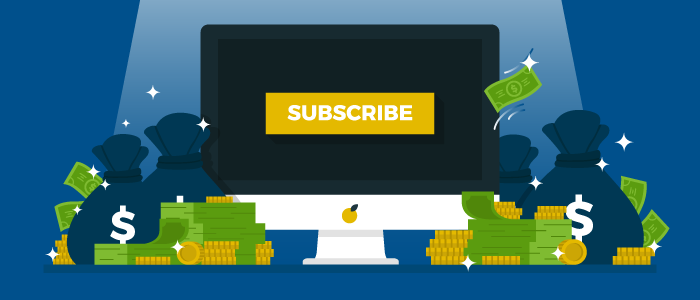 Choosing your content focus is a business-critical decision, as the focus you choose pretty much dictates your chances of success with a subscription website. However, more serious than the focus on content for a subscription website is the business model. It's necessary to know the most ideal business model(s) for publishers, to be able to develop your strategic plans for CAROTME (content, audience, revenue, organization, technology, measurement, and economics).
3 Most Profitable Subscription Website Business Models
Mequoda has identified three discrete models for profitable subscription websites. They're defined as subscription website business models by the fact that users are "pushed" content on a scheduled and regular basis via their subscription.
Mequoda Magazine Subscription Website Business Model
Mequoda Newsletter Subscription Website Business Model
Mequoda Membership Subscription Website Business Model
We recommend that any magazine, newsletter, or membership subscription website business model includes a free Portal that helps attract organic website traffic and converts it into new subscribers. A portal aggregates content from multiple sources. Portals are intended to build and feed an audience; they are specifically designed for organic SEO marketing, email marketing, list building, and lead generation. Portals publish content for free in a blog-like format, and give away free products in exchange for an email address. The names collected through the portal content business model are used to increase revenue through a magazine content business model and other content business models like events, books, and courses.
Having identified these three subscription website business models, we have brief descriptions of them below.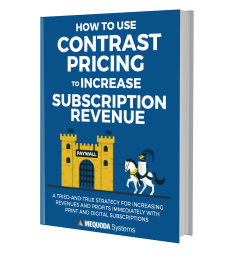 Learn how to choose the best subscription pricing & single-copy pricing strategy for your subscription websites & subscription apps when you download a FREE copy of How to Use Contrast Pricing to Increase Subscription Revenue.
The magazine subscription website business model is set up to build subscriptions for a related print or digital magazine and to provide access to issues of the magazine. When the internet dawned, it was one of the first subscription websites invented, as mass media magazine publishers quickly jumped on the bandwagon.
A website is only a magazine website if the user can view or download an issue of a magazine – one that is linear and periodic, has pages and a regular frequency, and can be viewed in HTML or downloaded to a mobile device.
Many people refer to any website that carries a legacy magazine brand and magazine content as a magazine subscription website; however, if the content is not organized in a magazine format and issues cannot be viewed or downloaded, it doesn't meet the basic criteria of being a magazine subscription website.
Example: Yankee Publishing has a magazine subscription website for Yankee called New England Network, which includes a Portal, and where subscribers can access the magazine in an HTML format on any device and use a consistent navigation with a Table of Contents in the right sidebar to keep their place.
A newsletter subscription website is set up solely to sell subscriptions for a print – or, even cheaper to produce, digital advisory service, often in the form of a newsletter.
A newsletter subscription website is commerce-based, with an overall objective of increasing product sales and providing customer service to existing subscribers. These sites are fairly simple: Usually the home page consists of a free area, with content that focuses on the benefits of becoming a subscriber to the related publication – a sales letter – and conversion architecture where a visitor can subscribe.
Some newsletter sites have a password-protected private area, where paid subscribers can view an HTML version of the current issue of the print or digital advisory or download it in PDF format, as well as access and/or download back issues and other premium content.
The newsletter website does not produce any free content, so the heavy lifting of SEO and social media is left up to the Portal. Editorial staff can be minimal, though each writer must be an expert in a specialized field, rather than a generalist as many magazine editors and writers are.
While easier and cheaper to publish than glossy magazines, newsletters, particularly those in the investing space, have always commanded higher prices than even the fattest consumer magazine, where the urgent need to maintain advertiser rate base led over the decades to insanely low prices for a year's subscription. Thus an aspiring publisher, with expertise in a specific field, can most easily jump into the advisory space.
Example: At Cabot Wealth Network, you'll find they have a free portal with multiple free articles publishing every day, which is paired with their newsletter subscription website featuring nine different advisories. If you're a subscriber, when you click into any of their newsletters, you'll get the option to view the index of each issue and view the issue online.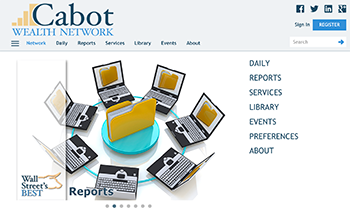 Cabot Wealth Network appeals to investors of all kinds. Most investors know that in order to make money in the market, you need to diversify your portfolio. So someone who subscribes to their Cabot Growth Investor may also be interested in Cabot Dividend Investor, and surely they're interested in their Cabot Stock of the Week. 
This leads us into our next business model, the membership subscription model. For this type of investor, which is so many of them, they offer Cabot Prime, an all-for-one priced product which includes all of their premium advisories. Each usually sells for anywhere from $297 to $997 each per year, but Cabot sells Cabot Prime for $197 per month. And to promote it, they tell their subscribers that they get all the advisories for "free." They also receive a load of extras like special access to an exclusive annual Wealth Summit, a dedicated investor relations representative, and access to their editorial team to ask for recommendations.
Membership Subscription Websites
A membership website is a powerful content business model that provides paying members with access to multiple products and benefits.
Membership websites are sometimes used to create a community where people with similar interests can learn and digest content. Some club websites also allow members to share and exchange goods or services through member profiles.
At a minimum, publishers with membership websites typically provide access through a central member login, where the member logs in and can read a magazine, browse book content, or watch video content. The publisher may sell each product individually on their site, but with the club, they bundle all products together with a universal-access membership.
Example: The international 

Ceramic Arts Network

 is a well-executed example of a membership system that includes magazine content, video courses, a reference encyclopedia, member galleries and a myriad of discounts relevant for ceramic artists. In addition to being able to purchase individual memberships for the information products, a gold or silver membership offers users and all access experience that includes four membership libraries and a myriad of user benefits. The all-inclusive membership is a product called iCAN (International Ceramic Artists Network) where a member can get access to CLAYflix, their video library, plus digital access to their two magazines Ceramics Monthly and Pottery Making Illustrated, a subscription to their online recipes database, Ceramic Recipes; access to their Potters Pages newsletter archive; a 20% discount on all books, DVDs, and merchandise; Discounts on Events; free entries to their annual Juried Show and Wall Calendar Contest; discounts on services (insurance, shipping, car rentals); free listings in their online Artist Portfolios space; and access to connect with other artists through their Mentoring Program. Subscribers can also upgrade and can even get print copies of the magazines.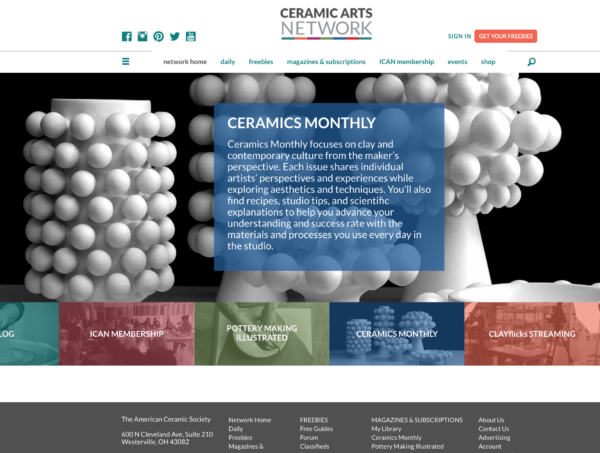 A Repeating Pattern
When you charge a fee to access the content within a subscription or transaction website, the site needs to provide specific and immediate benefits to your subscribers. Are you planning on building a subscription website?
Our Haven CMS supports individual premium subscriptions and a revolutionary all-access pass that empowers you to sell a high-priced premium product or membership that bundles all of your products in a single offering. Mequoda clients routinely have used this strategy to increase revenues by 50-100% with virtually no additional time, cost, or effort to create new or additional editorial content. You can schedule a 30-minute needs analysis call with us to discuss your plans.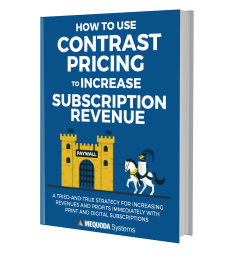 Learn how to choose the best subscription pricing & single-copy pricing strategy for your subscription websites & subscription apps when you download a FREE copy of How to Use Contrast Pricing to Increase Subscription Revenue.
—–
Editor's note: This article has been updated many times from its original publication date in 2006 as new business models emerge.