Discover three popular types of social network subscription website models
To drive traffic, social networking sites rely on users to invite other users to join the network, as well as "buzz marketing" (word of mouth)—both virtually cost-free traffic sources. These sites can become very large very quickly, drawing millions of unique monthly users with little or no marketing spending. The low quality of the content, however, results in very low revenue per thousand impressions—one of the two key metrics for websites that rely on external advertising sponsors for revenue generation.
There are three types of social networking sites:
1. Profile-based sites (e.g., LinkedIn, Facebook) sometimes have blogs as part of the profiles. Users become known by their profiles, their own blogs, and their comments on the blogs of other users.
LinkedIn.com is a best-practice social network for B2B professionals to create new business opportunities and to support and produce contacts on a global scale. It is a networking platform that is used to start and maintain relationships—a sale for finding a new job, a new employee, supplier, partner, or expertise. As a social media strategy, LinkedIn can generate free, organic traffic to a website. Recently, this popular social networking site has attempted to incorporate more activity from businesses (and not just business professionals) by adding product and service recommendations to company pages.
[text_ad]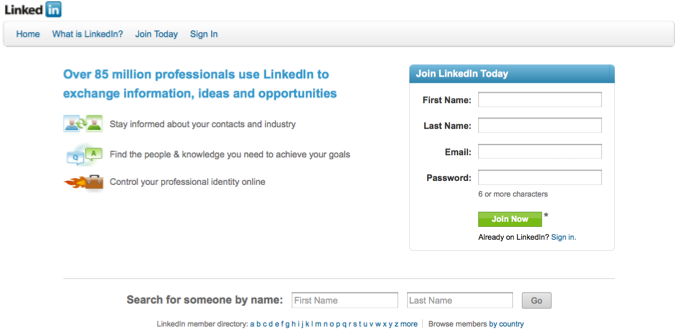 2. Community-based sites (e.g., Digg, Reddit) allow users to become noticed by posting links, voting on links, and making comments on links that other people have posted.
Digg.com is a content-sharing site. Members can use Digg.com in two ways. They can submit articles to Digg.com every day manually or add a "digg this" button on their own website so that their readers can easily submit articles themselves. Submitting an article to Digg.com is like distributing an online press release. It drives a great amount of traffic to a member's website and offers inbound links that boost search engine optimization. Adding a button is a hands-off approach but still works very well for many publishers.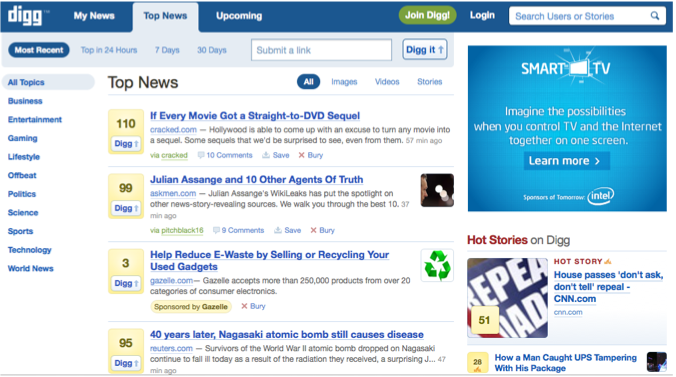 3. Review/favorites-based sites (e.g., del.icio.us, Yelp) are often built around a search engine that is fed by bookmarks. Users post links as bookmarks for themselves and to share with others. They tag their bookmarks with keywords to help the search engine determine the relevance of particular links.
Del.icio.us.com is a social bookmarking site that allows users to save their own bookmarks online, share their bookmarks with other people, and discover new and interesting sites that other people have bookmarked.