First Impressions: The Subject Line for Introduction Email is Critical
By Amanda MacArthur • 06/25/2014
Are you losing new customers before you've even started?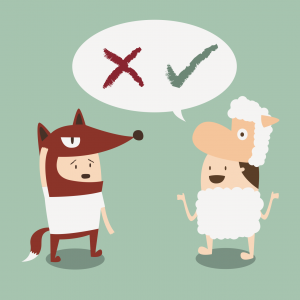 "Hello, sailor. Can I buy you a drink?"
"Do you come here often?"
Of course these silly pick-up lines are good for a laugh, but do you know how to really introduce yourself to new prospects? When you're about to launch a relationship with new customers, the subject line for introduction email is the first time you get to try to impress them.
No matter how brilliant your audience acquisition strategy was to get those email addresses, if they don't open this very first email, the relationship is over before it's begun.
When I pondered how to write a killer subject line for introduction emails, I remembered a Mequoda blog post that pointed me to the MailChimp Subject Line Researcher tool, which is available when you sign up for a free account.
This tool lets you create the perfect subject lines for your introduction emails by entering common words you might use, and then viewing the ranking MailChimp gives them, based on analysis of the thousands of emails they send for clients.
These words all earn the maximum score of five stars, and you can combine them in many different ways when you write a subject line for any introduction email.
available for download
catch free download (note: "download" by itself earned only one star)
Freebies
Introduce
Introducing our new ("introducing" alone earned only four stars)
[Brand] report ready
Report from
Page ("Pages" earned 4 stars)
Welcome to
Welcome letter
Welcome from
Welcome newsletter
Hello
Hello from
Hello from [brand]
Plus newsletter ("plus" gets 4 stars, but all other combinations using "plus" were dead losers)
Help for ("helps you" earned 4 stars)
You registered
Your purchase
Greetings
Greetings from
Here is the
Thanks for coming / inquiring / booking / being / attending / joining / stopping / visiting / checking
Subscribing
For subscribing
Thanks you
Interestingly, "experts" earned only three stars, and "expert" only two, while "appreciate" and  "appreciated" earned no stars at all. Offer your new buddies a special report, but don't waste your characters in a subject line for introduction email in bragging about your expert special report, or telling the new customer how much your appreciate her.
Examples of a subject line for introduction email
Try all of these combinations when you write a subject line for introduction email, whether B2B or B2C:
Welcome to Gardens Daily! Thanks for subscribing!
Hello from Mequoda, welcome newsletter enclosed
Thanks for subscribing, welcome from Mequoda
Welcome to Mequoda, help for publishers
Greetings from Gardens Daily, your welcome newsletter enclosed
As with any subject line, 45-51 characters are all that some email clients will show to your recipients, and generally speaking, shorter subject lines deliver higher open and click-through rates. The above examples of a subject line for introduction email are in that range, except for the last one.
Also, your subject line for introduction email should avoid three innocent little words, according to MailChimp's research:
Help
Percent off
Reminder
Introduction email tips
For the body of your introduction email, you should remind your new friends how you acquired their email address, and tell them more about your content, the publishing schedule you follow, and what to expect from you as the relationship blossoms. Don't try to sell them something in this email, but do offer something free, such as a special report that caters to their specific interests. And definitely offer links to interesting content around your website, because the more time they spend there, and the sooner they do it, the more likely they are to become buyers.
Also, make sure it's self-evident and easy to unsubscribe, in order to allay any suspicions and keep their trust.
Do you have any other ideas that help you get introduction emails opened? Let me know!
Mary Van Doren contributed to this article.
Related Posts
Posted in Audience Development Strategy
3 Responses to "First Impressions: The Subject Line for Introduction Email is Critical"
Free Download FIFA 15 Says:
September 23rd, 2014 at 2:27 pm

Obtain FIFA 15 Whole Video game + Break
FIFA 15 is an approaching activity which will be produced in Sept 26th by EA Game titles.
We've got managed to Download FIFA 15 through EA computers along with were able
to create a FIFA 15 Fracture exclusively for an individual folks.

In case you Acquire FIFA 15 Complete Activity + Crack
by our own website you can assurance you will contain the same quality regarding item as
those people people who have bought FIFA 15.
That's since your FIFA 15 Bust offers every one of the highlights of debt collectors format connected with
FIFA 15 revealed witout a doubt. Simply because we all love an individual that much!

ดูบอลออนไลน์ Says:
September 23rd, 2014 at 9:37 pm

Nice blog! Is your theme custom made or did you download it from somewhere?
A design like yours with a few simple adjustements would
really make my blog shine. Please let me know where you got your
design. Thanks

voiture d occasion particulier Says:
September 25th, 2014 at 7:22 pm

Hi there would you mind sharing which blog platform you're working
with? I'm going to start my own blog in the near future butt I'm having a tough time making a decision between BlogEngine/Wordpress/B2evolution and Drupal.
The reason I ask is because your design seems
differernt then mostt blogs and I'm looking for something unique.
P.S Apologies for being off-topic but I had
to ask!
Leave a Comment