Three online video platforms trusted by publishing giants like The New York Times, NPR and TVGuide
Uploading your videos to YouTube has its benefits. Your videos get indexed on the world's second largest search engine, it's free and life is good. But what if you have premium video content on your website? You know, the video content that took you hours, days, and months to produce? This video content is secure behind a paid firewall for your most valued customers and subscribers. YouTube is no place for premium content. YouTube is great for promotional and free teaser content. Same goes for Vimeo.
If you're looking for a more professional hosting solution for videos like these, here are three Top Online Video Platforms (OVP) used by the biggest publishers today. We find that the most important features of private online video platforms are:
Responsive players that adapt to different devices.
Easy plugins for third-party integration (like a WordPress plugin, for example).
Comprehensive analytics to measure who's watching your video, and how long they watch.
Kaltura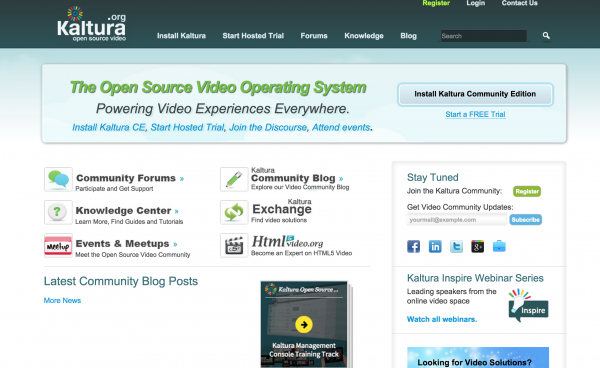 Starting with the least expensive option, Kaltura is a unique online video platform which is open source. The self-hosted Kaltura platform is free to download onto your own servers. They also offer plans where you can host your video on their servers too, which start at $1000 per month. From their website: "At Kaltura we believe that advanced video functionalities should be available to any publisher for free. While the platform itself is free, Kaltura profits by providing a wide range of value added services to its platform users: custom work, hosting and streaming, content syndication, video SEO, ad-serving, aggregation of other 3rd party services, and maintenance and support packages."
Kaltura is excellent option for the publisher that needs to:
Integrate ads into their videos from 3rd party ad networks
Integrate ads into their videos for their own products and services
Design custom video players
Develop video applications like widgets
Some noted online publishers using Kaltura include TMZ,  TV Guide Magazine and Wikipedia.
Wistia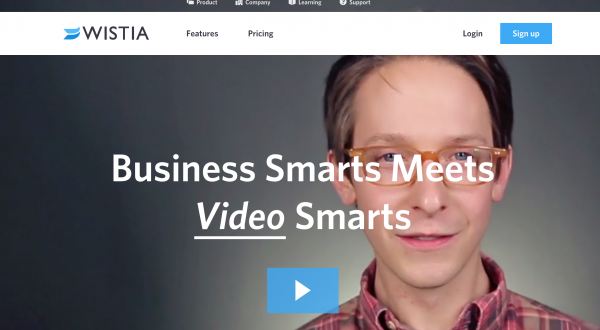 Full disclosure: Mequoda and many of our clients are happy customers of Wistia.
Wistia's tag line is "Video hosting for Business," and they mean it. They have built an easy-to-use platform that has some of the slickest features available in video hosting and content publishers like NPR and Moz are amongst their giant client list. Their plans start at under $100 a month, which makes it an economical solution, but only in price. We've yet to find a feature they don't offer.
In addition to hitting all the basic must-haves above, we're really into these other features:
Video Heatmaps – Visual analytics where you can actually see where people have stopped and replayed your videos.
Video SEO – This feature lets you easily create video sitemaps for your videos, making them ready to be indexed by Google.
Calls to Action – You can stop a video at any time and prompt the user to enter their email address. Or, add a button at the end of the video that links to a product page.
Transcription – If you need a video transcribed, you can pay a few extra bucks for Wistia to make that happen.
That last thing I'd say about Wistia is that their customer service is phenomenal. Whenever we've had a question, they've quickly responded, often going above and beyond. Not only that, but on many occasions, they've been genuinely interested in what we'd suggest for future Wistia features. I can't recommend them enough (and no, I'm not an affiliate, but yes they offer a free trial).
Brightcove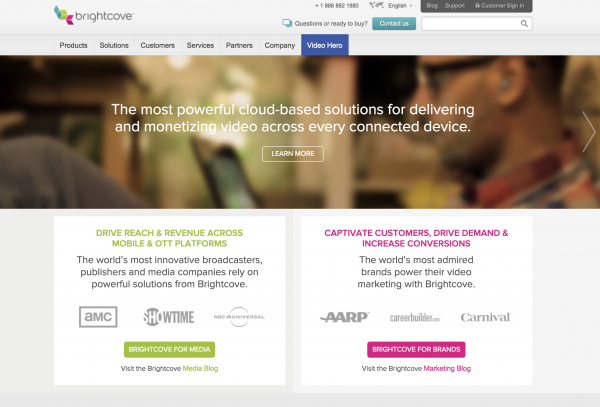 Brightcove is full-featured online video platform and in the price range of "contact us for pricing," if you know what I mean. They have been the leader in the OVP space for some time now and are the leading choice for larger publishers who can afford them, like Conde Nast, Newsweek and the New York Times Company. Brightcove meets all the aforementioned needs of a publisher in that their video players are responsive, they integrate seamlessly into many top CMSs and they offer a robust package of video analytics.
Brightcove is certainly the leader here, and they have the bandwidth to support huge cable networks if that's something you need. Depending on your size and budget, Brightcove may not be a fit for your company, which is why I've listed the two above.
If you're in the market for a professional online video platform, check these companies out. Pick an online video platform that best fits your needs, features and budget. If you use another OVP in your business, I'd love to hear about your personal experience and recommendations in the comments below.
This article was originally published in 2012 and it frequently updated.