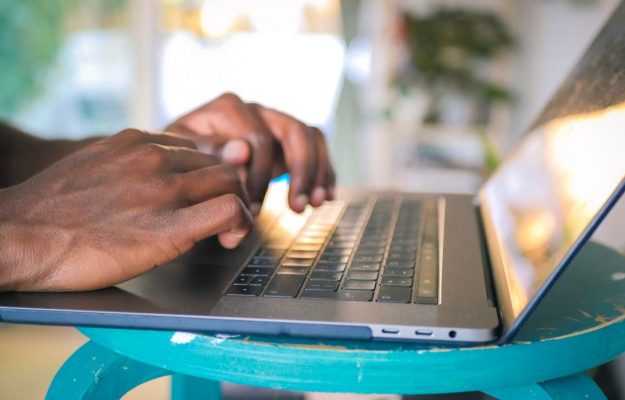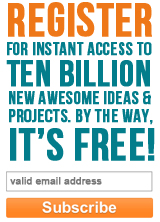 We're all about the mighty freemium around here. Create content and give it away for free so that people know how good your premium content is – and they'll buy it later, or subscribe. And they do. But do you know how to create a freemium that does the job?
We're in for the long haul when it comes to marketing, not the one-night stands. We'd love for you to purchase, but what we'd prefer is to build a relationship with you first so that you keep coming back.
It's for this reason that whenever we launch a new site for a niche publisher, they launch with several freemiums. In fact, we start with the goal that they'll create a freemium for every category of content they publish. That way, they always have a related freemium to give away.
[text_ad]
Related is the key word. When you're reading an article about avocados and get a freemium for how to make the best guacamole, you're going to convert at a much higher rate than if you got a freemium for how to string a violin. You're in avocado mode, not violin mode. Do you even own a violin? What is this violin ad doing in your face?
You can't click the X button fast enough. Stupid violins.
That misalignment is the cause for frustration in web visitors who see free content as an annoying "ad" rather than a helpful resource. Instead, use the tips below to create a freemium that users love and want more of.
The Seven Quickest Ways to Create a Freemium
Creating a freemium doesn't have to be hard, because you can choose any one of these options. Pick the level of effort that works best for the resources and time you have available.
1. Article Recycling: The most popular way to make a freemium, is to pick three, five, or 10 great articles from your free Portal and turn them into an eBook of some sort. Some publishers line them up in a Word doc and call it a day, but we recommend editing them to read like a book. Write an introduction and a conclusion. If something is a few chapters ahead, tell them, "In a few chapters you'll learn … ." It just reads better.
Difficulty: Easy
2. Projects: If you're a craft or food publisher, your freemium can be as simple as giving away a knitting pattern, or as complicated as compiling a cookbook of 10 great key lime pie recipes.
Difficulty: Easy
3. Event recycling: If you create presentations for industry events, feel free to take one presentation at a time, and transcribe them into chapters of handbooks. Or, make it super easy, and give the presentations away as PDF downloads. If you're not the one on the soapbox, you can still organize interviews with those who are and make a freemium out of that. For example, maybe you're a magazine about design and at the HOW Design conference. You could interview 10 designers for a freemium about "How 10 Artists Find Their Inspiration." Or maybe you're a videography magazine at the NAB conference, and you could interview the top 10 manufacturers of video equipment on the expo floor.
Difficulty: Easy to Moderate
[text_ad]
4. Sponsored: One of the most genius freemium strategies I've come across comes from our long-time publishing partner Stuart Hochwert at Prime Media. Keep in mind, Stuart has an impressive email list that advertisers flock to. But his strategy is brilliant. On example is a cookbook where each page is a recipe submitted by a food sponsor. If you have 10 sponsors, or could come up with 10, then you may be able to create a 10-chapter book without using any of your own resources.
Difficulty: Moderate
5. Magazine recycling: If you have an archive of content from years ago, dig through it to find the resilient evergreen content you can package together. Tips you'd teach someone building a raised garden bed haven't changed much in 10 years. Neither has the plan for woodworkers looking to build their own work bench.
Difficulty: Moderate
[text_ad]
6. Research: Depending on your market, research studies can be great freemiums. Original research is expensive, but can attract buzz and PR. Research reports don't need to be long, either. Those who download it will be happy to download a ten page report with ten informative graphs and your commentary on each one. In other words, it doesn't need to be 300 pages long. Do your readers a favor and simplify the data for them. Whether you conduct the surveys yourself, or you use market research to create new graphics, everybody loves a research report.
Difficulty: Moderate to Hard
7. Scratch: Of course, you can always start from scratch. Sometimes after doing keyword research, you'll discover topics that everyone is looking for, that you've never even considered. In that case, it's a great idea to write your freemium from scratch. Don't have the content? Create it. Then, over the next few months, feel free to drip out chapters from your freemium as articles on your Portal.
Difficulty: Hard
I find the best way to create a freemium is first keyword research, but then dive into a theme. What are the beginning, middle, and end? What would bring the freemium from beginning to end in a way that feels complete to the reader? What makes this a complete package?
And if you're wondering how these freemiums get used out in the wild, here are some freemium examples. You'll find that each one is packed with value regardless of which strategy they used to compile the content.
Remember, the job of your freemium isn't just to capture an email address, it's to impress the person who downloads it. That way, they'll enjoy getting your emails in the future and will be more inclined to buy a paid product or magazine subscription. If you want to create a freemium that serves your audience better, use the tips above.
If your publishing business is on the verge of a major audience development transition and you're looking for leadership on that journey, please schedule a time to speak with us. We have considerable experience with restructuring websites and publishing teams to accommodate digital transformations and would like to help you with this significant change. And if you have any light questions about how to create a freemium, leave a comment below!