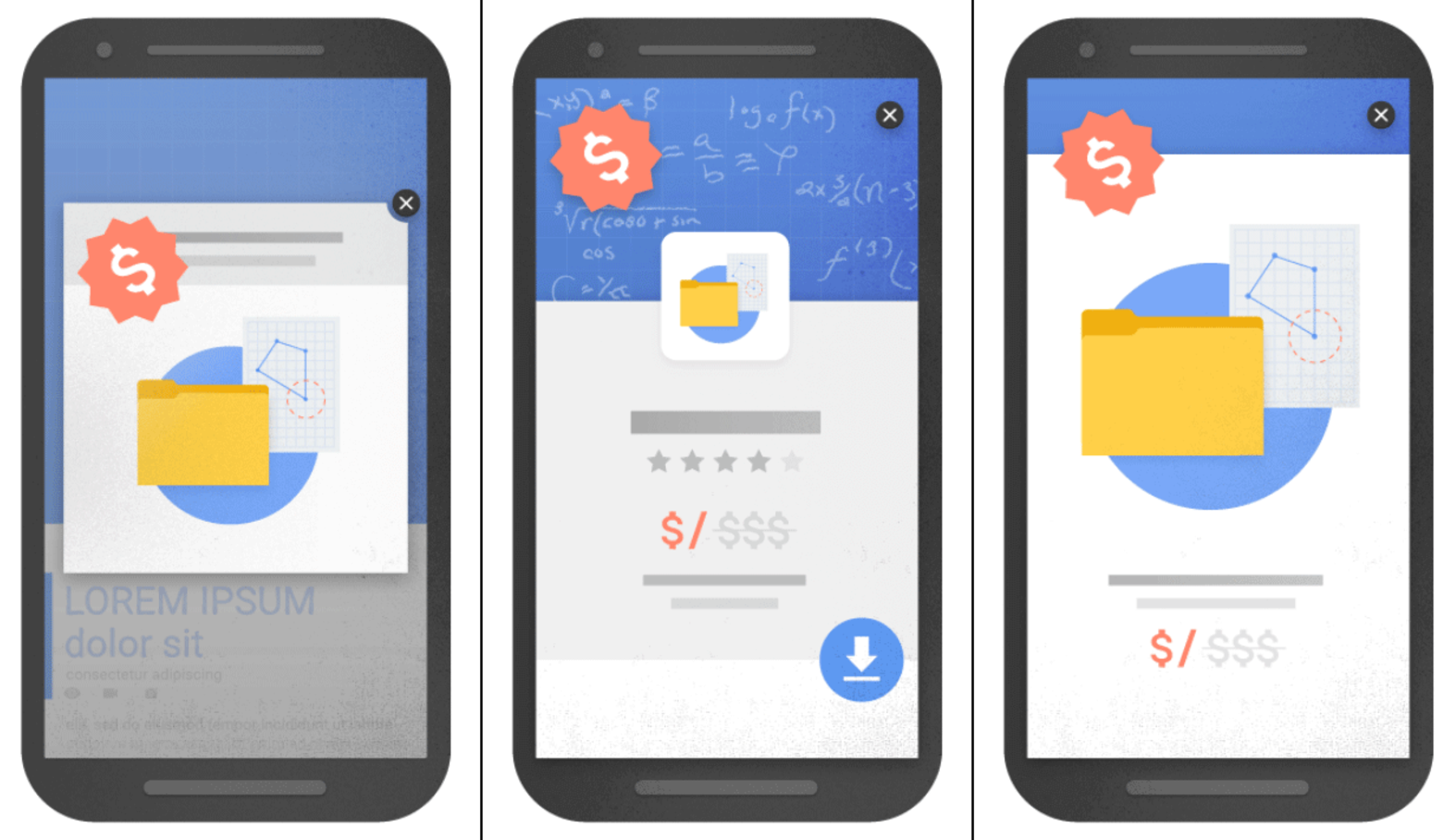 Audience development pros are learning exactly what Google's new mobile penalty entails and also how to improve emails over the next year
Just as Google rolled out their algorithm penalty on mobile interstitial ads last week, we got a lot more information about exactly what the penalty is, and isn't.
According to Search Engine Land, the types of pop up ads or interstitial ads that will cause a demerit on your site are:
"showing a popup that covers the main content, either immediately after the user navigates to a page from the search results or while they are looking through the page.
displaying a standalone interstitial that the user has to dismiss before accessing the main content.
using a layout where the above-the-fold portion of the page appears similar to a standalone interstitial, but the original content has been inlined underneath the fold."
And that the types that will not be affected are:
"Interstitials that appear to be in response to a legal obligation, such as for cookie usage or for age verification.
Login dialogs on sites where content is not publicly indexable. For example, this would include private content such as email or unindexable content that is behind a paywall.
Banners that use a reasonable amount of screen space and are easily dismissible. The app install banners provided by Safari and Chrome are examples of banners that use a reasonable amount of screen space."
We wrote about how our clients are avoiding this new mobile penalty last week, but this sounds like a reasonable approach, and it's interesting to learn that this penalty only applies to the first page, which would be the page a user sees when they come from search. If you program interstitials to pop up on page 2, it sounds like there would be no penalty. That's good news, considering that we've been testing removing mobile interstitials for the last few months in preparation, and email capture rates took a big hit when they did.
Speaking of email, Marketing Land wrote an article recently on "ways to win the inbox in 2017." Cynthia Price writes, "Simple name personalization and catchy subject lines won't cut it anymore; customers want more from email marketers. That's where interactive email comes in."
Price elaborates: "Interactive email means adding things like tabbed menus, collapsible content, image carousels, rollovers and reveals — you name it. Email will behave more like an actual website in the inbox, removing steps that lead to conversion. It lets marketers get to know their prospects better and track their behavior, which provides data that helps move potential buyers down the sales funnel. It will take some experimenting to get it right, but you can definitely expect to see more of it in the year ahead."
She also says 2017 is the year businesses will be looking more closely at metrics on revenue in email, rather than clicks and opens. "Marketers need to pay attention to the entire customer journey and understand its impact. Since it's one of the most measurable channels, email will remain central to this effort, as marketers try to get a 360-degree view of their customers and campaigns. And this is likely to continue beyond 2017. According to Litmus, 46 percent of marketers believe the ROI for email marketing will be higher by the year 2020 than it is now."
How are you adapting your search and email strategies in 2017?