Do you want to know how to use organic and paid programs to build an audience that is five or even 10 times the size of your largest paid subscription audience?
TODAY at 1:00 PM ET, we'd love you to join us live on Zoom for a FREE 90-minute webinar, 37 Ways to Grow Your Online Audience. At the end of the webinar, you'll get a chance to talk to Mequoda CEO Don Nicholas and me directly, and ask all of your burning questions about the case studies we'll share, and how you can get the same results.

Don is Chief Executive Officer of Mequoda Systems and has served as a subscription and digital marketing advisor for virtually every major U.S. magazine and newsletter publisher during a decades-long career. Under Don's leadership, Mequoda Systems has launched more than 300 complex digital marketing systems that include websites, email, social media, and fulfillment-integration functionality. Don is the author of numerous books on subscription marketing, technology, publishing, and journalism.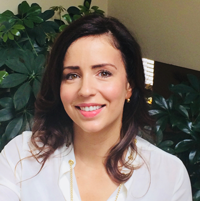 As Mequoda's Chief Strategy Officer, and as an experienced marketing professional who has overseen strategic planning for many of Mequoda's publishing partners, I have guided the development of more than 20 subscription and digital marketing systems. My team and I monitor and maintain a robust best-practices database of marketing techniques and business processes that helps power all Mequoda partner programs.
After we review 37 case studies of publishers who are using tried and true methods for audience development, we'll have a 30-minute open discussion where you can ask questions and we'll do our best to answer.
You may have attended one of our seminars, webinars, or workshops in the past. If so, you know that at our core, we are teachers on a mission to transform the print publishing industry into a digital-first, multiplatform publishing industry that will succeed and grow for decades, and beyond.
You'd also know that we are lifelong testers, committed to the continuous improvement of the methodologies we practice and teach. And while it may be reasonable to assume that best practices for audience development and subscription marketing haven't changed in the past few years, the reality is they've evolved significantly. We've discovered the tried-and-true approaches to digital publishing and marketing that have revolutionized how we market free and premium content, and how consumers engage with that content.
Register now so you don't miss out on this event, and please pass this along to colleagues and any friends in the industry who may benefit from this webinar. Seats are limited to the first 97 attendees to help ensure a successful Q&A session at the end of the webinar. Don and I look forward to answering your questions to help you relate our audience development methodology to your organization, mission, and goals. Register for FREE today.