One of the best ways to discover how you can create a successful digital publishing and marketing system for your publication is to look at how other similar publishers plan, build, operate, and optimize their systems.
Over the past 25 years, our team has guided the design of more than 300 successful digital publishing and marketing systems that include audience development portals, premium membership websites, and a variety of online commerce processes designed to help our clients monetize their customer relationships.
To help demonstrate the success of these various publishers, we have created a new 90-minute case study framework to help you understand how our systems and methods can be used to help you create a successful digital publishing and marketing system for your publication. If you're interested in having us guide you through either of these case studies, please schedule a 60-minute consultation with us today.
Digital Publishing and Marketing System Case Studies
Each of the following nine systems can be viewed live, allowing you to self-explore our methodology. You can also request a guided tour where I'll walk you through the concepts, metrics, and processes that make them successful.
1. Food Gardening Network
Launched in January 2021, Food Gardening Network is our newest digital magazine publishing system. Food Gardening Network represents a from-scratch start-up where all content is digital. The website features five editorial frameworks that include search engine optimized daily tips, gardening freebies that act as audience development incentives, a monthly digital magazine, a digital collections library that features book-length, in-depth reference-style resources on three new topics per month, and a digital cookbook which will be added to the system later this year. The system also demonstrates the current state-of-the-art for the Haven WordPress digital publishing and marketing software platform which is shared by more than a dozen independent publishers.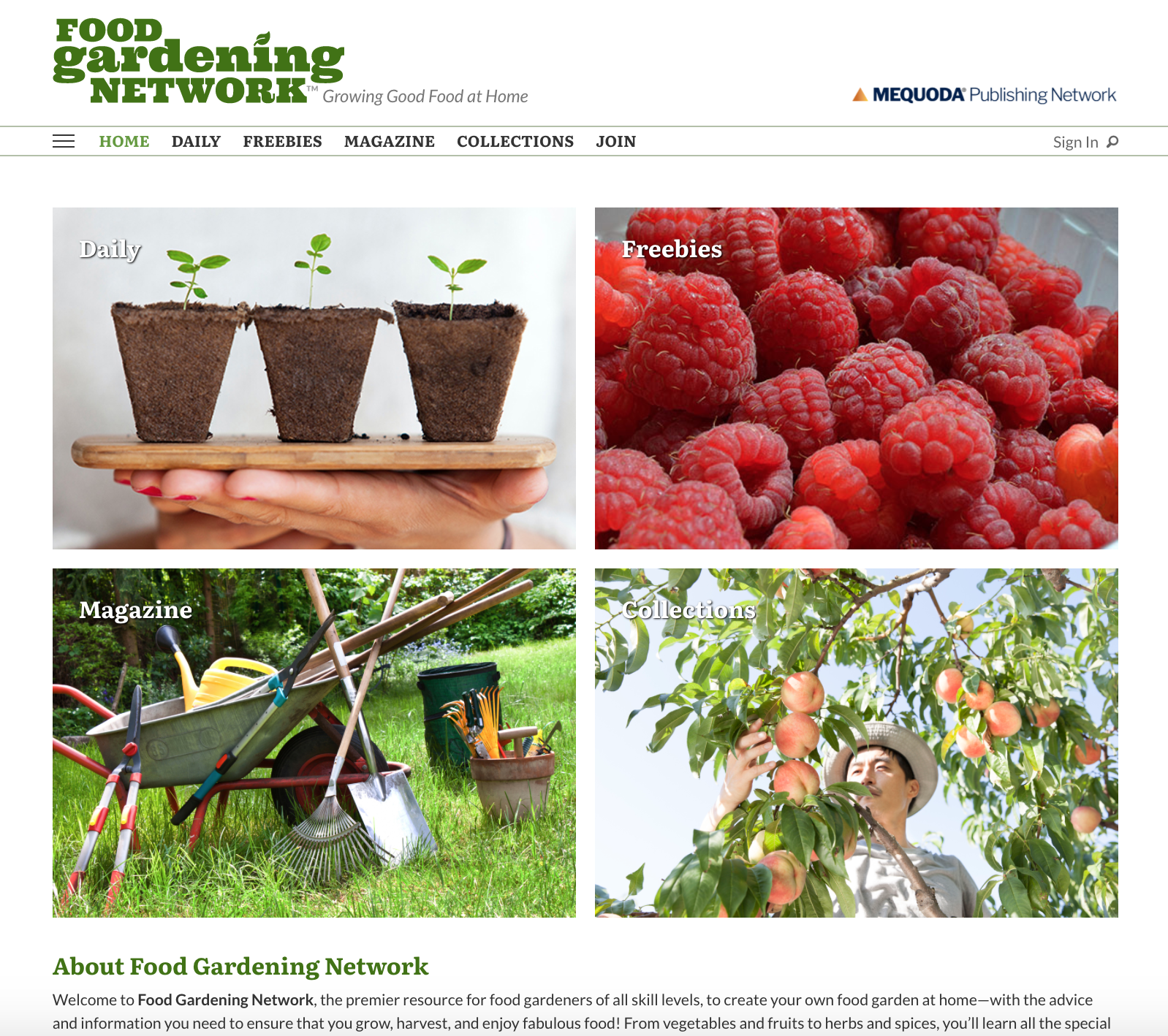 ---
2. Financial Freedom Federation
Financial Freedom Federation, launched at the height of the pandemic in 2020, has been recently upgraded to include a new Platinum Club level which offers members three premium advisory services for maximizing their investments, plus all of the benefits associated with the existing Gold Club and Bronze Club. This three-level product pyramid demonstrates how users can be successfully introduced to the brand as free Bronze members where they receive free daily financial tips, access to numerous financial guidebooks, and free premium content previews. The Gold level includes the Federation's digital magazine, more than 30 premium special reports, and carefully curated Investor Briefings. Financial Freedom Federation demonstrates how multiple member benefits can be transformed into a powerful marketing pyramid.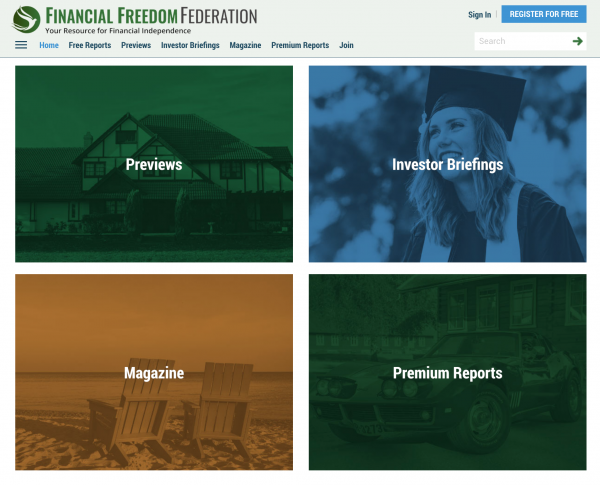 ---
3. Yankee
The Yankee digital publishing and marketing system is anchored by one of the travel industries' most successful audience development portals, NewEngland.com. Website visitors are offered free guides and free newsletters, giving them an insider's view of the New England lifestyle. The system uses our unique Special Collection and Content Preview marketing program to allow unpaid members to sample premium Yankee content, including their digital magazine, Travel Library, and Special Collections plus their award-winning PBS television series, Weekends with Yankee.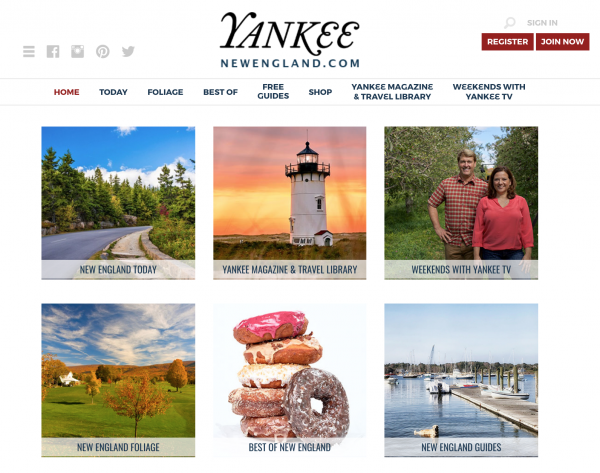 ---
4. Old Farmer's Almanac
Almanac.com is a Yankee Publishing Inc. publication bringing a nationwide audience the wit and wisdom published by Old Farmer's Almanac since 1792. This digital publishing and marketing system includes one of the country's most successful audience development portals, with more than 5 million visitors each month. Multifaceted conversion architecture encourages those website visitors to join their free membership programs including various newsletters and free guides. Free members then experience our unique Content Preview and Spotlight marketing system, exposing them to multiple products and continuity programs, including our capstone Old Farmer's Almanac 1792 Society.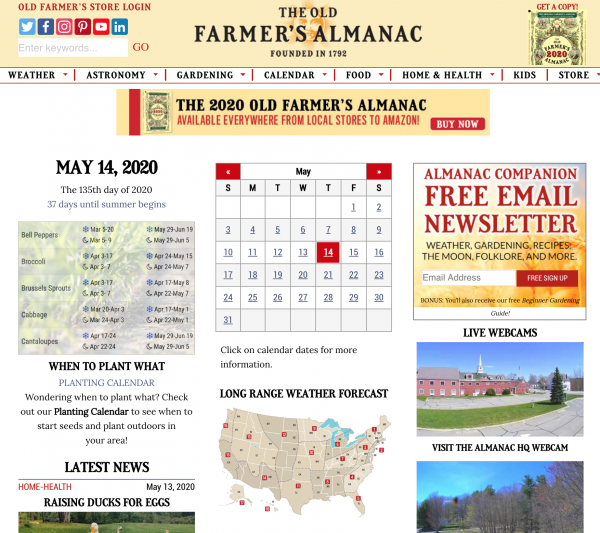 ---
5. I Like Crochet
I Like Crochet Network, now in its seventh year, revolves around the world's first digital HTML web magazine. This system also features our multichannel database import program, which gifts free membership to tens of thousands of network visitors every month. The system then uses our Special Collection and Content Preview marketing strategy to allow users to sample premium content and become I Like Crochet Gold members. This gives them access to more than 700 carefully edited designer crochet patterns plus ongoing guidance and tutorials on the art and science of crochet.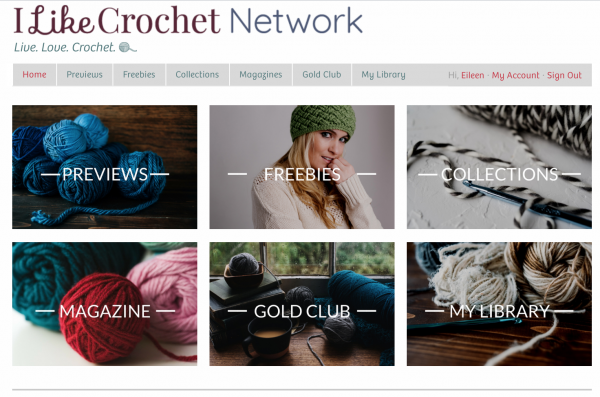 ---
6. I Like Knitting
I Like Knitting Network was launched as a companion to I Like Crochet Network in 2015 and demonstrates how business models, software platforms, and business processes can be leveraged to efficiently serve a second audience niche that is closely related to its older sibling. Historically, we've used this strategy to launch nine companion digital publishing and marketing systems in the arts and crafts field, dramatically reducing the development and operating costs for the second and subsequent systems. The close relationship between the two crafting websites also allows test ideas that are successful for one of the two siblings to be quickly leveraged by the other.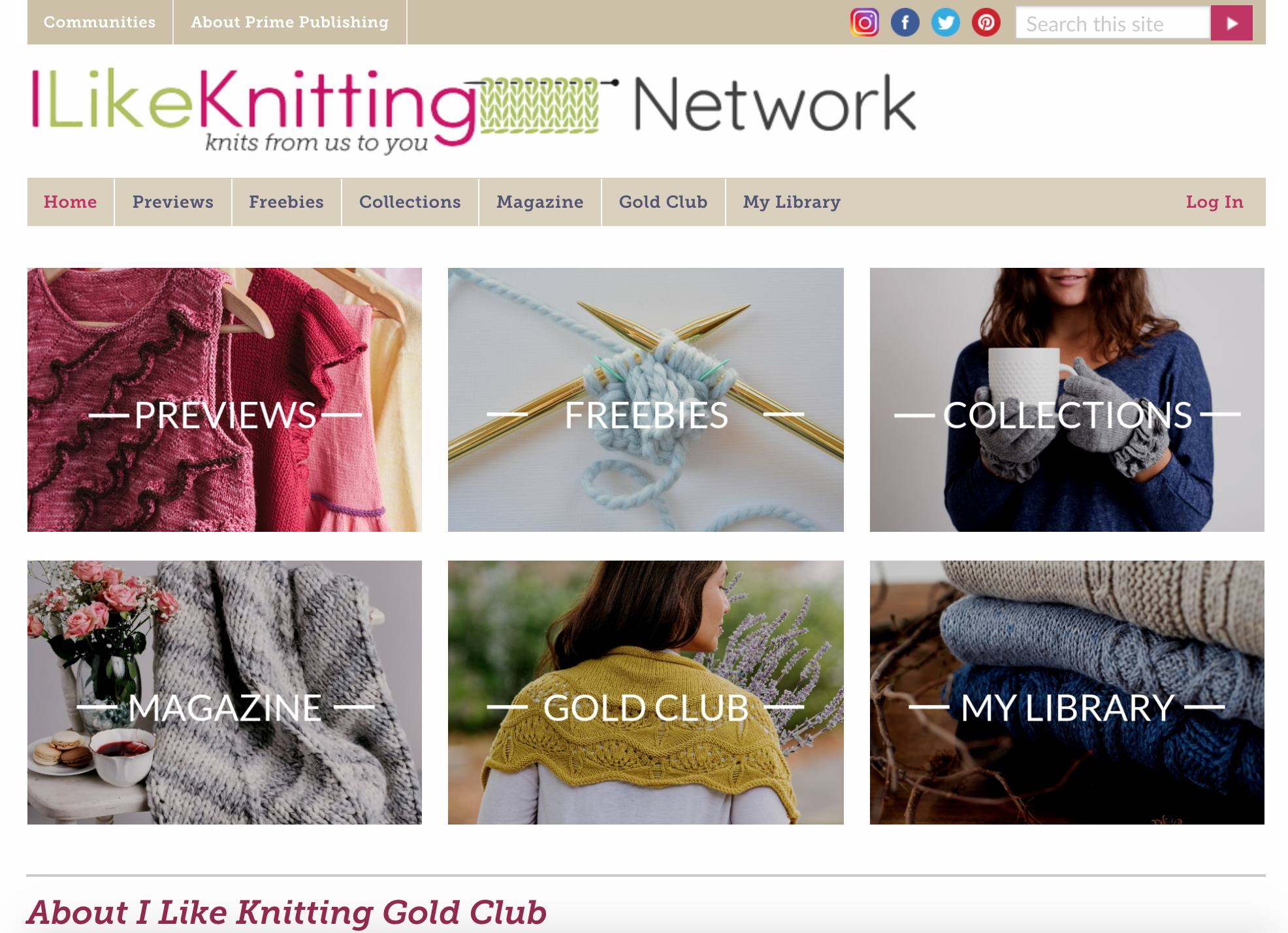 ---
7. RecipeLion Clubs
RecipeLion Clubs leverages the massive power of the Prime Food Network to build a free member database using our proprietary onboarding and welcome programs. Free members gain limited access to a vast digital media library of magazines, cookbooks, and television shows with regular offers to upgrade to full unlimited access with a Gold Club membership.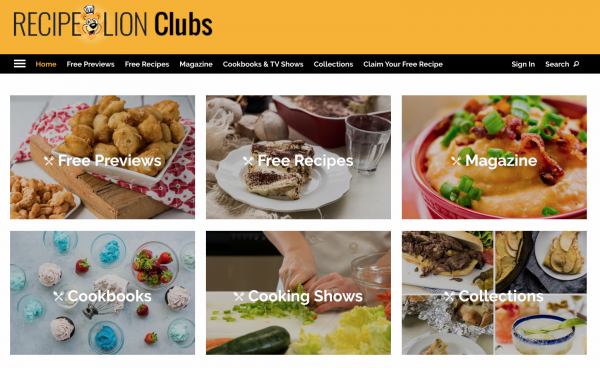 ---
8. Cabot Wealth Network
Cabot Wealth Network is our most complex system, featuring 15 premium advisory services, four premium membership programs, and an annual Wealth Summit. The system also includes a well-optimized audience development portal for attracting new customers interested in successful investing and our incentive-based conversion architecture, which is among the most optimized of our systems based on extensive and ongoing split-test programs. Website visitors become free subscribers, then upgrade to individual advisories and ultimately graduate to one of the capstone membership programs and all the benefits they offer.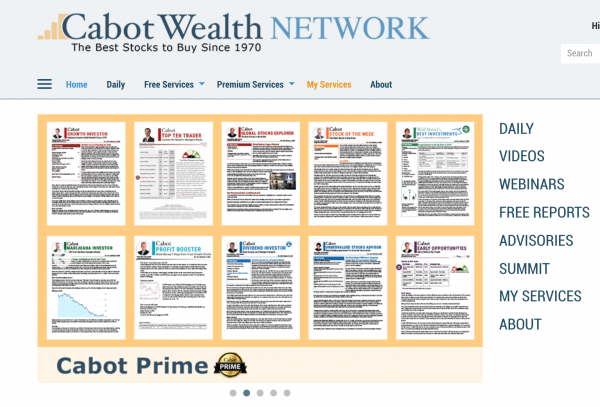 ---
9. The Program on Negotiation at Harvard Law School
The Program on Negotiation at Harvard Law School is our oldest and most mature digital publishing and marketing system, launched back in 2009. Their audience development portal uses our blockbuster content management strategy to achieve a Google visibility of more than 50%, which is among the highest ever recorded. We recently upgraded their Teaching Negotiation Resource Center to the most current version of WooCommerce, which is fully integrated with our Haven WordPress platform.
In addition to their free mission-driven live events, their Daily, Weekly, Spotlight and Content Preview marketing programs market their live in-person and new virtual seminars and workshops including their flagship Negotiation and Leadership program, plus the bi-annual Harvard Negotiation Master Class.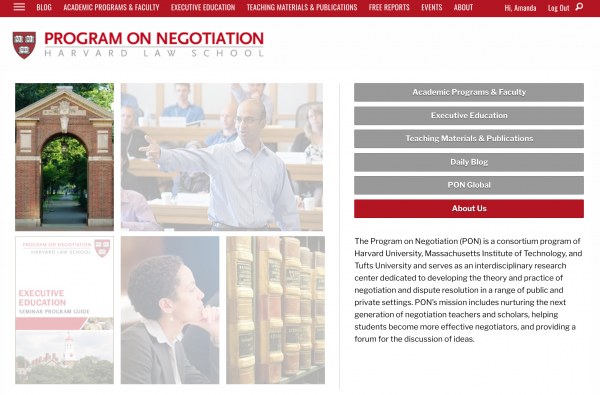 Could One of These Systems be a Mentor for your Organization?
Publishing luminary Norman Cahners was famous for his mentor business strategy, which simply stated that every publishing brand should have one or more mentors that could help provide guidance around best practices for successful publishing. Perhaps one of these nine case studies can be a mentor for your organization or a brand within your organization.
In addition to self-touring any of these nine live digital publishing and marketing systems, we are happy to give you a case study demonstration of the system most aligned with your business.
Call (866) 713-1005 to schedule your case study demonstration or click here to request an appointment.