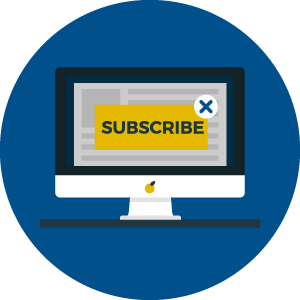 How to reduce subscriber churn by providing new opportunities to engage with your content on a regular basis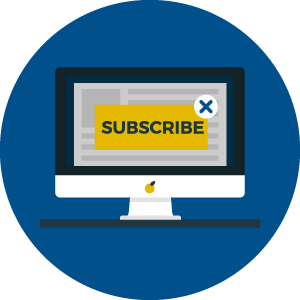 People love subscriptions these days. Beyond magazine subscriptions, there are now box-of-the-month subscriptions. You can subscribe to a monthly box of beauty products like BirchBox, dog toys and treats like BarkBox, nuts and healthy snacks like NatureBox, or a quarterly box of stuff curated by your favorite celebrity like Quarterly. There's a monthly box for everything and subscribing to one of each is a popular habit these days. For these companies, subscriber churn is a very real metric, just like it is for you.
[text_ad]
And beyond physical subscriptions, people thoroughly enjoy digital ones as well, these days. Digital magazines of course, but also digital software. They have monthly music subscriptions through Spotify, monthly gaming subscriptions to Xbox Live, and what home in America doesn't have a subscription to watch unlimited streaming movies though Netflix?
Just a decade ago, the publishing industry thought nobody would ever purchase something substantial online because there was no real "ownership" of digital products, because there wasn't something you could physically hold in their hands. But that has turned out not to be true, because services like Spotify bring in an average of $120 per subscriber per year, and yet, as soon as that subscriber is gone, their entire music collection disappears. So they stay subscribed.
All of this to say, that attracting visitors and converting them into paid digital subscribers is only getting easier. And digital subscribers have higher profit margins, so you should have your eye on this realm if you don't already.
How to reduce subscriber churn and keep subscribers subscribed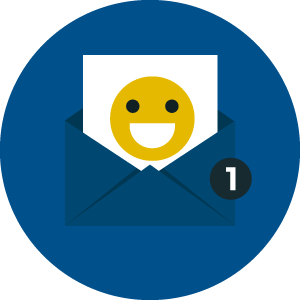 In an article from Robert Skrob of Memberships Inc, he lists nine steps of successful new subscriber onboarding. One of his tips is about keeping the attention of your subscribers. He writes, "Your new subscribers are already busy. They have jobs, families and activities that consume every waking moment. Spare moments are now filled with phones and tablets. You must help your members overcome their busyness to find time to engage in your subscription. Many people set aside four years for college because colleges are very good at providing a structured environment that feels as though it doesn't have a structure. Teach your new member how to compartmentalize his time and attention so he has clarity and space to implement your materials."
This is excellent advice for all publishers who are looking to not only attract, but keep subscribers. People who subscribe to Spotify may listen to it every day at work, or have playlists they want on hand when they put together a social gathering. You need to create this same sense of need with your subscription.
Originally, the psychology of subscriptions was to interrupt as little as possible. The less you interact, the less they'll remember they're subscribed. But much like infrequent emails lead to higher unsubscribe rates, the same can be said for product subscriptions. Billing monthly may in some cases perform better than billing yearly. Getting that whack on your billing statement once per year is less subtle than a smaller amount every month. And publishers billing every month can actually bill quite a bit more than a yearly subscription.
The same goes to engaging with your subscribers. You want to remain valuable to them. To keep from shocking your readers into remembering that they forgot about you when you send that one-time yearly email, stay on top of mind instead. Keep subscribers coming back to your website or digital magazine, and remember that there is no reason to come back to a website if there's nothing new. Send emails when new issues post, and one good reason to stagger your magazine archive is so that you can announce: "Our 1989 archive is now up! Featuring stories about Galileo Spacecraft, new president George Bush, and the Tokyo Stock Market Crash."
Another way to stay connected to subscribers is through social media. Drop teasers on Instagram and Facebook before issues publish so subscribers feel like they're part of a club, and eagerly awaiting the arrival of their next issue.
Your end goal should to make subscribers eager to receive new content, rather than forgetting their subscription, and login, until they see their billing statement. They subscribed because they were eager to digest your content. Find new ways to present that content to them, including interesting bits from your digital archives, and see what strategies reduce subscriber churn.
 What strategies do you use for reducing subscriber churn? How are you keeping subscribers entertained and engaged?