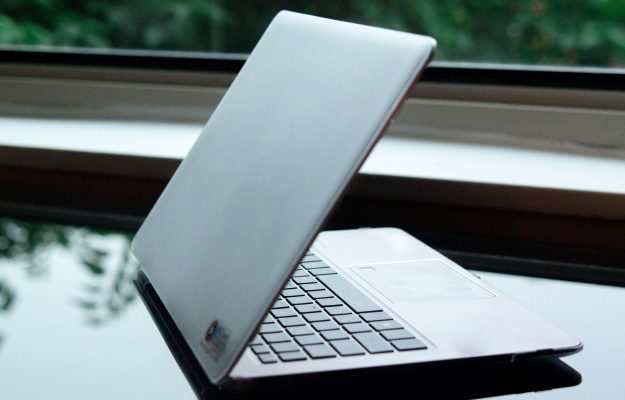 As we continue to explore the evolving art and science of digital magazine publishing, I thought I'd take a few minutes today to do a deep dive into the technology stack and software partners that we've selected for our new Food Gardening Network digital magazine publishing system.
Perhaps it goes without saying that there are literally thousands of potential technology partners and software applications that you could use to launch a new digital magazine publishing system. There are days when it feels like we've tried them all over the past couple of decades, although I'm sure that's not true. I do believe we've tried at least 3 to 5 alternatives for every required technology partner or software application, and we very thoughtfully chose the ones that follow, for our most recent digital magazine publishing system launch.
[text_ad]
Digital Magazine Technology in Action
WordPress
I'm pleased to report that the decision we made back in 2007 to use the WordPress platform as the basis for our new digital magazine publishing system efforts has proven a good one. We have had experience with more than a dozen other content management systems over the past two decades, and WordPress continues to be our favorite.
The open-source code of WordPress gives us thousands of options for plug-ins from commercial sources, and the ability to create custom code when necessary. The Food Gardening Network system uses 44 software plug-ins. 16 of these plug-ins are commercially available, and the other 28 are proprietary plug-ins developed to support our publishing and marketing methodology. In addition to thousands of commercially available plug-ins and the ability to build your own, there are hundreds of WordPress agencies around the globe capable of building and maintaining systems on the WordPress platform making it easy to support no matter where you do business.
Amazon Web Services
About three years ago, we migrated from Rackspace to Amazon Web Services, intending to achieve a more scalable and stable operating environment.
We currently maintain three virtual private clouds (VPCs) that host the production, staging, and development environments for more than a dozen digital magazine publishing systems using our Haven WordPress software platform.
Our uptime reliability has improved dramatically with Amazon Web Services and their scalable cloud environment. The Amazon Web Services environment includes customized versions of the operating system, database software, and even a dedicated DNS management company called Amazon Route 53.
We selected Media Temple as our systems administrators who bring more than 100 Red Hat engineers to the table, offering our sites 24/7 365 active monitoring and support. Our 15-person Haven WordPress engineering team handles all of the application development, upgrades, and maintenance. We rely entirely on Media Temple to manage everything below the applications layer, including upgrades and maintenance for the hardware, operating system, Apache web software, MySQL, and PHP using the Amazon Web Services versions of these products.
The comprehensive solution offered by using Amazon Web Services, its versions of all required LAMP software, Route 53, and Media Temple has resulted in a stable, fast, and scalable environment. With some hard work and a little luck, Food Gardening Network will ultimately handle millions of visitors each month, and our fully scalable Amazon Web Services environment and shared data center strategy means all the hardware and software required to meet those needs are already in place.
Recurly Payment Processing
Several years ago, we began migrating our all-digital systems, where there was no print component, to the Recurly subscription management platform. The system handles all PCI-compliant payment processing, required customer communication, dunning, and offers a solid suite of basic reporting.
We have tightly integrated this system and Haven WordPress to provide real-time entitlement, DIY customer subscription management, credit card recovery programs, and an advanced set of e-commerce reports supporting our publishing and marketing methodology and testing needs.
Recurly supports a wide variety of payment gateways, including the ability to enable a second gateway that automatically comes online when the primary gateway fails for any reason. All this comes at a fraction of the cost we have traditionally paid to legacy fulfillment service bureaus for the full suite of services required when print is part of the subscription product.
WhatCounts Email Broadcasting
We've deeply integrated the WhatCounts email broadcasting system and gateway with Haven WordPress. Real-time APIs allow us to segment, select, and suppress our active and inactive customer database for all manner of email communications. We've also supplemented WhatCounts' white-listing and delivery management services with several third-party monitoring systems to guide our team in maximizing inbox delivery. The system supports dynamic activity screening, which we used to power a variety of activity screens from 30 days for daily email communication to zero activity screening for premium subscribers and members.
Google Analytics
We've been using Google Analytics as the data source for our digital magazine publishing efforts for almost two decades. The system feeds our Audience Development Analytics Suite, which is also supplemented by data from Haven WordPress and Recurly to provide both high-level operating metrics around our Attract, Capture, Engage, Monetize strategy, plus deeper looks at all of the upstream metrics that move the needle for our system.
Google Analytics is highly flexible and supported by a global user group that includes both professional and amateur website publishers. Ancillary tools also provide us with insights into the Google algorithm, which drives more than 50% of website traffic for most of our mature systems. For Food Gardening Network, we've used the tools to establish a keyword universe of more than 38,000 phrases to power all of our affinity and premium content development efforts.
Aqua Revive
Haven WordPress uses the Aqua Revive ad server, which we use to power all display conversion architecture for Food Gardening Network. It allows us to deliver a variety of formats and do split tests for system optimization. The Aqua Revive server is supplemented by the Haven text ad server that we use to deliver contextual ads in a fully responsive format. Both of the above ad servers are integrated to provide conditional messaging to website visitors, Bronze Members, and premium Gold Members. We use this capability to both grant access and target introductory offers.
Sucuri
We use Sucuri to improve the security of our websites, including external scans, which run every six hours and scan your site for suspicious content. Also, internal scans run daily and scan all files, public and private, for malicious code. There is a  team of engineers tasked with cleaning up compromised code discovered by external and internal scans. The Cloud Web Application Firewall (WAF) sits in front of websites to block bots / DDoS attacks, cross-site scripting, SQL injection attacks, and a host of other threats. It also virtually patches WordPress to help compensate for sites that are not using the most recent WordPress core version.
Unbounce
For serving and testing conversion architecture such as Desktop Exit Floaters and Mobile Scroll Floaters, Haven WordPress leverages Unbounce, which provides us with conversion stats, such as visitors, conversions, and conversion rate. We are able to control which platform we want the element to show on (mobile, desktop, or both) and which URLs the element shows on (or doesn't show on), what triggers the element, and how often the user sees the element.
I often remind my team that launching any new website is like bringing home a puppy. The puppy is a tremendous amount of fun and also requires ongoing development, upgrades, and maintenance. Publishing your own digital magazine using our methodology is also a ton of fun and requires continuous development, upgrades, and maintenance. Barely a week goes by that substantial changes are not made to Food Gardening Network in terms of upgrading software, launching new functionality, and optimizing conversion architecture.
As someone who started his career in print publishing decades ago, I can tell you without hesitation that digital magazine publishing is far more complex, much more fast-paced, and if you have the constitution for doing it, incredibly rewarding.
I also find myself thanking the Navy engineers who trained me decades ago before I left the service and went to college to study journalism. More simply put, if you love numbers and words, digital magazine publishing could be the right business opportunity for you, too.
If you're thinking about taking the digital magazine publishing plunge, we'd love to schedule a time to chat with you about everything we've learned over the past couple of decades about digital magazine technology, plus planning, building, operating, and optimizing digital magazine publishing systems. Please reach out to schedule a time for us to chat.