In our webcast series we cover all the basics of the Mequoda Method, including all the individual pillars of ACEM (Attract, Capture, Engage, Monetize). We also talk about Publishers Using the Mequoda Method. The final module in our webcast series is called, How Do You Get Started With the Mequoda Method?
The Mequoda Method that we teach to our publishing partners is built upon the freemium model, so it's no surprise that you can find free advice, free reports, and free webcasts on our website, too. These are incredible sources of information to get you acclimated, and we continue to publish as best practices change.
From there, we suggest learning more about our other favorite acronym, CAROTME.
CAROTME is the roadmap we use for all our publishing partners. It is disciplined and detailed, and it makes the digital transformation process (relatively) painless.
It allows publishers to tackle each element of the transformation in an orderly fashion, find the right personnel to execute the new tasks (without breaking the bank, by the way) and hit the ground running with a new Mequoda-style system that drives more revenue than most publishers ever dreamed possible.
The roadmap includes:
Content Strategy
Audience Strategy
Revenue Strategy
Organizational Strategy
Technology Strategy
Measurement Strategy
Economic Strategy
The first step on the journey involves reviewing your existing content and understanding how it will be used in your new publishing system. At this stage you should create a master content schedule to avoid confusion between producing free newsletter content, magazine content and free report content. (It's easier than it sounds.)
Next is a review of your audience, ensuring that you understand the demographics, how to find your ideal audience and how to make them love you.
Once you have a complete inventory of your content and understand how to build your audience, you can now forecast revenues for up to five years. And yes, this is the most entertaining part of the process.
As part of the process of forecasting revenues, you'll need to know how many new hires you'll be making. Understanding your new organizational chart is also critical to making the transition affordable for niche publishers.
Obviously, technology is an essential part of the transition, meaning you must choose the right software and vendors for all the functions required of a digital publishing website.
Before you launch your new system, you must also understand which metrics, among all the data bombarding you, are the ones that actually indicate success or failure; as well as how they work together, and how you can automatically improve one by manipulating another.
And finally, whether you're a nonprofit or a for-profit enterprise, you must understand how to keep revenues growing in order to not just survive, but thrive, to either support your mission or provide for a profitable economic strategy.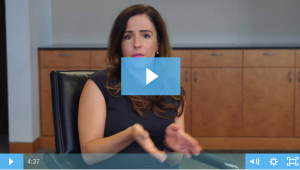 As you can see, these steps take the confusion and mystery out of transforming a legacy print operation into a modern digital system. Once you understand the details of them all, the prospect of going digital will no longer cause you to lose sleep, or worse, delay the transformation until it's too late.
It sounds like a very in-depth process, which is why creating a strategic business plan is the first step we take with our publishing partners. If you'd like to learn more about taking the Mequoda Method from concept to practice, watch How Do You Get Started With the Mequoda Method? today.