When choosing dusty archived content to recycle online, don't forget to optimize images for the web, too!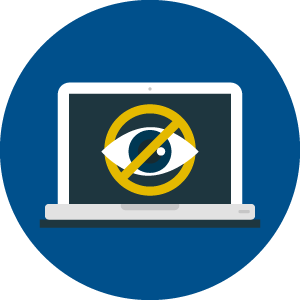 While bloggers are out there buying generic images for a dollar on stock photo sites, one nice benefit magazines typically have is an archive of photographs from past issues. One way that Mequoda suggests niche magazines improve their SEO is by digging into their old magazine archives, finding their most evergreen content, and recycling it on the web.
When that comes up, you might also be looking at uploading some old images. They may be named in a series of numbers or old categorization codes, and they probably have a dpi resolution way too high for the web. If your end goal is to create new, search-optimized content from your old archived content, images are part of the deal. It's a pesky task, but you're up to the challenge. Here's how to go about it.
Although some of these items are arguably less important than others, there's no harm in tackling them all:
Save images at 150ppi at twice the size you want them for retina displays (more on this below).
Keep image sizes as small as you can. Under 1mb is very doable.
Make sure the file is a jpg or png (gif if it's a vector graphic).
Provide meta data for your image.
Optimize your image filename.
Use a CDN to load images, especially in email.
Optimize images for the web with retina in mind.
Web images used to saved be 72 pixels per inch (ppi) and exactly the size you wanted to see them. Thanks to retina screens, which will stretch an image without accommodating resolution, you should now upload an image at least twice the size (for example, if you want it 300×300, save it at 600×600). On your site, you'll tell it to display at 300×300, but when a retina screen sees it, it will be able to stretch it using the extra resolution you've provided.
Optimize images for the web by keeping image sizes small. 
Although many people have high-speed internet these days, there are many who still don't, and even more who are on mobile and surfing on speeds slower than dial-up. For this reason, watch your file size. You can't just upload the same image you used in print, most images can easily be saved under 1mb, and smaller images can be under 20kb.
Optimize images for the web by using a web-friendly file.
The web is no place for your Ai, PSD, and PDF files. Optimize them for the web by saving them as a jpg or png (or a gif if it's a vector).
Optimize images for the web by filling out your image meta data.
In any SEO plugin for your content management system, it will provide a place to add a title, alt text and description. In these fields, we usually try to include the primary keyword of the article, but are also sure to make it descriptive. These fields can be used to pull your image in to Google image search, but also provides extra data about your article for Google's regular search engine.
Optimize images for the web by adding your primary keyword to your filename.
Google also reads filenames, so we like to make sure the keyword is in the filename of each image in an article by using the title of the article as the filename. If there is more than one image, we add 00, 01, 02, etc. to the beginning of the image filename.
Use a CDN to load images, especially in email.
Many publishers use a CDN as an external image server, to reduce load on their website and increase the quickness of page load time. Additionally, they can really cut down on costs when it comes to emails that use images. By loading images from the CDN rather than from your website, you won't incur all the extra bandwidth charges that comes from sending a few hundred thousand, or millions of emails every month that load in images.
Have you seen a lift in traffic or engagement from employing these image SEO tips? Are there additional suggestions on optimizing images or the web that you'd like to share with the community? Please put your thoughts in the comments below.