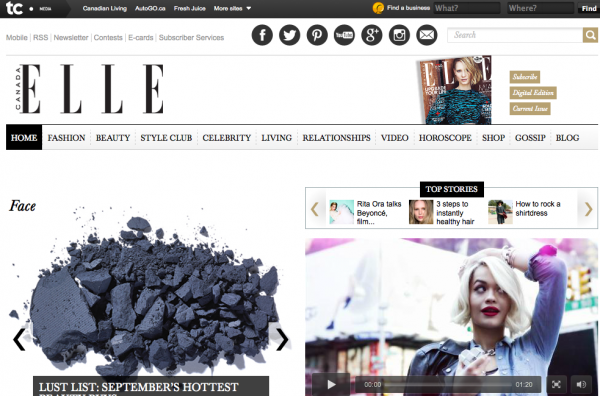 Elle Canada is partnering with retailer Hudson's Bay to allow its readers to shop by way of video on their mobile devices, Women's Wear Daily reports.
The video series launched earlier this week and features model Pamela Bernier and branded content for Hudson's Bay, available via ElleCanada.com, the magazine's iPad edition, or through its mobile app.
"We are fully embracing this exciting evolution in shopping,"  Elle Canada Editor-in-Chief Noreen Flanagan tells WWD.
"We provided the fashion storytelling and styling and they delivered with the e-commerce side of the equation. #ShopYourMood is really an example of the modern shopping guide – we're just closing the loop between fantasy and shopping for our readers."
Elle Canada has also developed its first in-line, full-screen responsive ad units, Alexandra Steigrad writes.
To read more about the Canadian Elle partnering with Hudson's Bay on ecommerce and video, visit Women's Wear Daily.